We're in the final stretch of the holiday season and there are bound to be a couple shopping stragglers out there. If the pressure is on to get a quick but thoughtful gift, prepaid gift cards are always a great go-to gift for any occasion.
But BE CAREFUL – don't go grabbing at just any gift card you see in the check out line. Some cards come riddled with fees, skimp on card protection or are just downright embarrassing (*cough* Twilight *cough*).
We surveyed some of the most popular (and most deceiving) prepaid cards on the market to help you through the last minute present push. Steer clear of pricey plastic and give your gifts fee-free!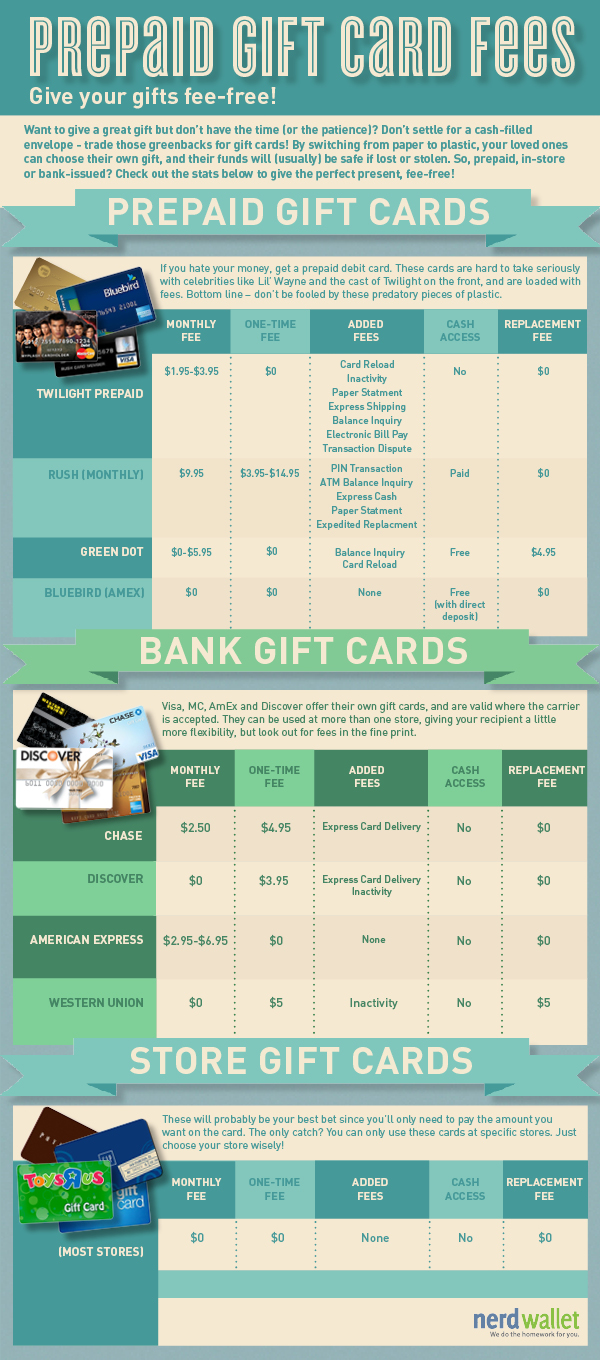 Embed this on your own site