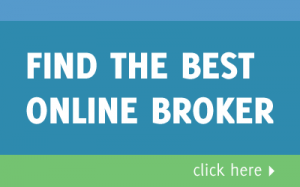 Over 17 million investors have active trading accounts at the popular online brokers TD Ameritrade, E-trade, and Schwab.  But are customers really getting the best service at the best price?  NerdWallet investigated these and other popular online brokers and found some surprising information every investor should know as they go about picking the best online brokers for their needs.
1. "We Use the Exact Same Execution Service as the Cheap Guys."
Do higher commissions equal better trade execution? Not necessarily.  TD Ameritrade and Scottrade use Knight, Citadel, and Citigroup for execution services.  Guess who else uses these execution services: deep discounters TradeKing and Cobra Trading.  But what if price is more important to you than speed?  Then your best bet is Interactive Brokers.  NerdWallet found that the deep discounter, which charges $1 or less per trade, delivered the greatest average price improvement with more than a full cent per share.
2. "We'll Charge You When You Trade – And Even When You Don't."
Investors usually realize that brokers charge commissions for trading, but they rarely ask about annual account fees and inactivity fees.  This means you can be charged a fee just for keeping money in the account.  While not all brokerages charges these fees, those that do usually only mention them in the fine print. You may be exempt if you make a certain number of trades per year or meet a minimum account balance, but if you don't qualify for an exemption, investor beware!  Charges can range anywhere from $50 to $600 per year.
3. "All Your Data Is 10 Minutes Old."
When you enter a trade, you might assume that the price displayed is current. This may be true but it also might not be.  Some brokers charge huge fees for real-time information while others don't even offer it at any price.  For example, if you currently use TradeStation or MB Trading, you may be paying hundreds of dollars per year to simply have the most up-to-date information.  Citi and Vanguard don't provide streaming data at all.
4. "You're Paying for Our Advertising Instead of Better Service."
The three largest online brokers – Schwab, E-trade, and TD Ameritrade – spend 88% of your commission fees on non-execution expenses. Only 12% goes toward trade execution, while approximately the same amount (11%) is spent on their advertising.  For example, TD Ameritrade executed 89.9 million trades last year and spent $89 million on clearing and execution costs, or approximately $1 of the $9.99 charged for each trade.  During the same period the company spent $248 million on advertising.
5. "Deep Discount Brokers Are Just As Reliable."
When it comes to your money, you have to trust the people holding it. That is why every online brokerage available to U.S. investors must be registered with the SEC, which creates the rules that regulate the investment industry. In addition, they must be a member of both FINRA (Financial Industry Regulatory Authority) and the SIPC (Securities Investor Protection Corporation). The SIPC protects investors in the case that a brokerage firm fails.  FINRA, in a similar role to the SEC, monitors brokerage firms and makes sure that everyone behaves according to the same rules.  While the levels of customer service may vary from brokerage to brokerage, they are all subjected to the same regulations.
6. "You Can Trade For Free – Just Not With Us."
The most popular online brokers don't have to offer great incentives to get customers, but other highly reputable brokerages are eager for your business.  If you maintain at least $25,000 in cash at Merrill Edge, you will receive 30 commission-free trades per month. Alternatively, if you maintain $50,000 of cash and assets in a WellsTrade account, you will receive 100 free trades per year.  Since the typical investor places fewer than two trades per month, these deals can be the path to free trading for many.  And if you only trade ETFs and mutual funds there are dozens of brokerages that offer unlimited free trades on these products.  Our brokerage comparison tool allows you to get a complete list, plus screen for other features you may want.
[Update: WellsTrade accounts opened after April 1, 2013 will not be eligible for free trades.]
7. "Our Deals Don't Apply to You."
Right now, E-trade is advertising a discounted rate of $6.99 per trade for active traders. While that may seem like a deal to the people currently paying $9.99 per trade, the truth is that you probably don't qualify.  To get the active trader discount you must make at least 1500 trades per quarter which works out to more than 20 trades per trading day.  How about Schwab's attractive 6% margin rate? Sorry! You only quality for this deal if your debit balance is over $2.5 million. On the other hand, tradeMONSTER's maximum margin rate is 3.5% and Interactive Brokers has a maximum rate of 1.64%. Are you tempted by TD Ameritrade's offer of a $600 cash bonus? You won't be eligible unless you deposit $250,000 into a new account.
8. "Our Fees Are Negotiable"
Active traders and people with large accounts often don't realize the significant sway they hold when it comes to negotiating the terms of their trading accounts. Trade commissions, account fees, trading platform fees, data subscriptions, and margin rates can all be adjusted to accommodate your preferences. If you make even 10 trades per month or have $50,000 to put in a brokerage account, don't be afraid to ask for a better rate.
9. "We'll Give You Good Service, But You'll Pay Up for It."
Some investors like to consult with a real person instead of researching online. Unfortunately, customer service is costly for online brokers to provide so many try to discourage customers from requesting assistance by charging enormous fees. You should investigate whether or not you will be charged for broker-assisted trades, automatic phone-trades, research reports, and anything else not directly tied to execution. Many brokerages even charge for sending you an account statement so choose your brokerage wisely to fit your needs.  If personal service is important to you, choose a brokerage like TD Ameritrade that includes consultations with an investment advisor and other services beyond basic execution at no additional fee.
10. "Switching Brokers is Cheaper Than You Think."
Most brokers try to keep your business by charging a fee to transfer your account somewhere else.  These Account Transfer Fees (ACAT Fees) generally range from $50 to $100, but you should still consider making the change. Your broker may be one of the few that don't charge ACAT fees or you could be transferring to one of the brokers that covers these fees for new accounts.  What if you are stuck paying?  It still might be worth it.  If you switch to even a mid-priced broker you could save $5 or more per trade.  Even if your ACAT fee is $100, you'll be better off switching after only 20 trades.
The Takeaway: Do Your Homework First
When it comes to picking the right online brokerage account, always be sure to research your options upfront and read the fine print.  NerdWallet's free brokerage comparison tool allows investors to easily sort through the hidden fees to compare all 74 online brokerage accounts and find the one that best meets their personal trading needs.