NerdScholar Favorites: Faculty Fiction
English majors are used to being the butt of career jokes. In this comic strip the writer pokes fun at their limited and low-paying career options—"We would like to offer you all the jobs," his character sarcastically remarks. But, perhaps the joke's on him. According to the National Association of Colleges and Employers (NACE), the average starting salary for humanities majors ranges from $37,000 to $41,000, depending on the major. Employers, it seems, have realized that while humanities majors may not bring technical skills, they are equipped with critical thinking and a knack for communication.
NerdScholar compiled a list of English professors who not only encourage the growth and appreciation for humanities, but have also succeeded in their own field as authors. Their recently published novels remind English majors why they chose that field in the first place. We asked them a few questions to gain insight about their work, both in and outside of the classroom.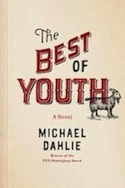 Michael Dahlie's novel tells the story of a twenty-something orphaned millionaire who stumbles into adulthood with an endearing naïveté. Winner of the 2009 Hemingway Foundation/PEN Award for his first novel, A Gentleman's Guide to Graceful Living, Dahlie brings the same humor and consideration to The Best of Youth.
Says Dahlie, "I loved every minute of writing The Best of Youth but it almost killed me. I have the same thing to say about every class I've ever taught. There's almost nothing I care more about than my classes—for the fun and for the deep intellectual work that's involved. Still, I get to the end of semesters as blown out and exhausted as I hope my students are. A week after semesters are over, though, I miss my classes terribly and can't wait for school to start up again. Same with writing—both with finishing a project and then starting the next one."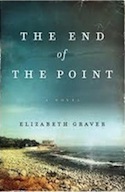 The End of the Point centers on Ashaunt Point, a New England coastal town that has provided refuge for the Porter family through generations of hardship. The New York Times praised Elizabeth Graver's fourth novel for her storytelling, which allows readers to "take up residence inside the minds of a host of different characters, watching as they create their own pictures of the world around them."
Creating this breadth of characters, Graver says, is what she loves about writing: "I love the crossings involved in writing a novel about characters who are, by birth and circumstance, quite unlike myself…to ask, over and over, 'What if?' To expand myself through imagining them." Her favorite moments teaching involve the same inquisition and wonder, such as leading a summer writing seminar in Northern India or discussing a thought-provoking novel, all with "smart, questioning, adventurous young people as companions."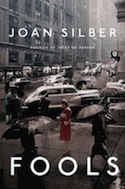 Through a series of artfully interconnected short stories, Joan Silber asks important questions: When is it wise to be a fool for something? What makes people want to be better than they are? Fools spans continents and historic social movements with a convincing cast of characters, exploring moments when foolishness leads to failure—or success. In other words, as a quote from William Blake says in the epigraph, "If the fool would persist in his folly, he would become wise."
At Sarah Lawrence, Silber encourages her students to risk foolishness, as well. "A few years ago I had a new class of freshmen, naturally nervous on the first day, and to get the discussion going, I said, 'It's fine if you don't like what I like—you just have to give a well-reasoned argument for your opinion.' This livened things up immensely—they were wonderfully articulate. Sometimes it bonds a group to disagree intelligently."

George Saunders' Tenth of December is a gritty, sometimes surreal portrayal of American life; the short stories that make up his collection are riddled with class anxiety and questions of power. As The New York Times wrote, "No one writes more powerfully than George Saunders about the lost, the unlucky, the disenfranchised…folks who find their dreams slipping from their grasp as they frantically tread water, trying to keep from drowning." Above all, the voices that carry Saunders' stories are accessible and honest.
In selecting candidates for his writing program at Syracuse (this year 6 out of 566), Saunders searches for the same honesty. In the top stories, "there's an openness and understanding to what [the writer] is about," Saunders told The Awl. "You read thirty or forty applications and go, 'Maybe, maybe, I dunno" and then someone comes along and you go, 'Ooh here's a human being. An urgent, human voice.' And that's very exciting."
Book image courtesy of Shutterstock.