NerdScholar believes in empowering students to make the best decisions about their higher education. Our student resources are available for any school or educational organization to use for free. As always, there are no advertisements or commercial referrals on any of our tools, and no personal information or registration is required to access. If you have any questions about NerdScholar or are looking for additional resources for your school, contact us!
NerdScholar Student Resources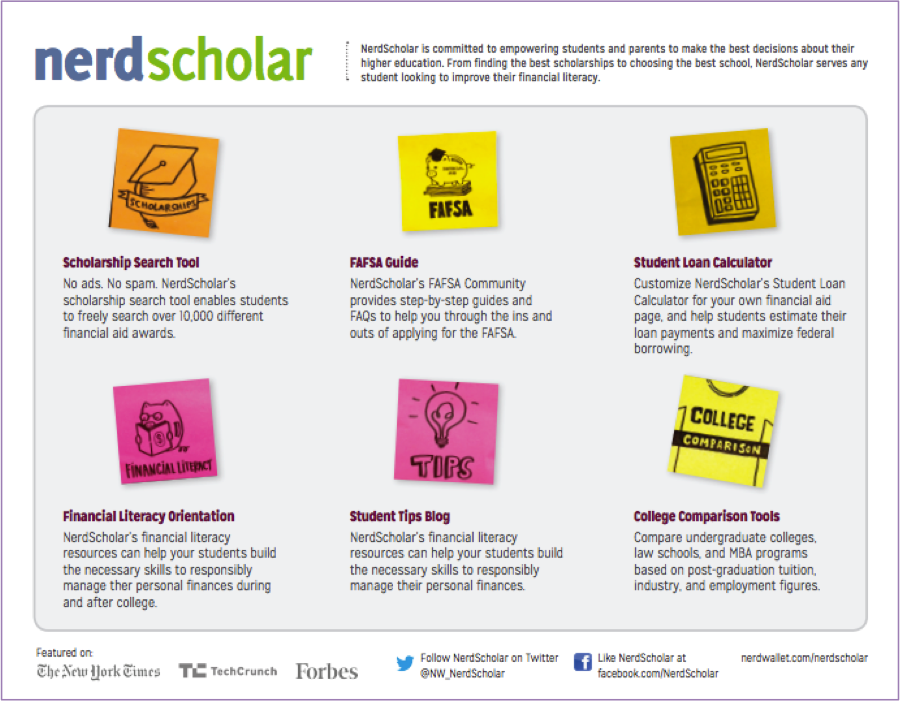 Download our one-page handout.
The following code and text links are provided for your use to easily feature our tools on your website. Copy the html code below and paste into your own website. If you have any questions about NerdScholar or having problems using the code, drop us a note at education@nerdwallet.com.
NerdScholar Scholarship Search

Student Loan Calculator
Our student loan calculator enables students to:
Estimate their student loan repayments
Compare consolidation options
Maximize their federal borrowing
To embed the calculator directly into your own site: Visit our main calculator page and follow the step-by-step instructions below the calculator. Having trouble or want to customize the calculator with your own school logo and colors? Contact us!
Financial Literacy Resources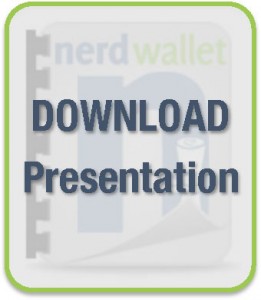 Presentation: Understanding the Cost of College
An introductory presentation that breaks down the cost of college and gives an overview of financial aid, student loans, and scholarships.
Financial Literacy Orientation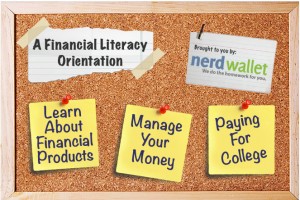 A collection of articles, animated videos, and infographics organized in three modules to help any student looking to master their personal finances:
Basics of Financial Products
Managing Your Money
Paying For College