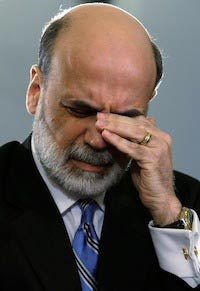 On November 22nd, the National Retail Federation and four other retail industry associations filed suit against the Federal Reserve, claiming that the debit interchange fee cap it set was far above the "reasonable and proportional" cost of covering debit card fraud. They argue that the Fed failed to follow the key requirements and intent of the Durbin Amendment, and instead caved in to pressure from the banking lobby.
They've got a point. In December of 2010, the Fed estimated that debit fraud costs average 4 cents a transaction. It initially floated a cap of 12 cents, thrice the estimated fraud cost, but after intense lobbying issued a cap that averages 24 cents. Yes, that is down from an average of 44 cents, but going from 11x losses to 6x is hardly – pardon the pun – breaking the bank for debit card issuers. And keep in mind that small financial institutions with less than $10 billion in assets (the 99% of the financial system, if you will) are exempt from the cap, so there's no argument to be made that the little guys' security systems can't cope. Setting aside the debate over whether an interchange cap should be in place, it's clear that the Fed's cap was far higher than what Senator Durbin intended.
The real failure of the regulations? Anti-competition stays strong
There's an argument to be made that the government shouldn't be creating price controls, that they'll either set the price too high and stunt demand, or set it too low and force suppliers out of business. That argument rests on the idea that the market can set prices itself, because competition between suppliers forces the price down to its natural level. When the Fed looked into setting an interchange fee cap, the word on every banker's lips was lasseiz-faire.
But that only works if you have a competitive market. Let's say instead that you have two companies – let's call them Visa and MasterCard – that are able to dictate the prices of their goods. They don't engage each other in pricing wars, so consumers lose out on the benefit of competition. Because these two companies hold a virtual duopoly, merchants can either refuse to accept Visa/MC-branded cards altogether (sounding the death knell for their business), or swallow whatever swipe fee the networks throw at them and raise their prices.
This all happens out of the consumers' view. They just see the sticker price of their purchases and their credit card rewards, designed as an incentive to rack up swipe fees. The closest they may come to seeing interchange's effect is at a gas station, where the cash price is lower than the credit price. But without the information to say that they'd rather have lower food prices than 2% cash back, consumers can't influence interchange fees.
The Durbin Amendment tried to change this – it required that debit cards have the capacity to be routed on at least two independent networks. Theoretically, this puts Visa and MasterCard (for example) in direct competition with each other, thus driving down prices naturally. But this is where the Fed really screwed up: it allowed the cards to be processed on only one network for PIN transactions and only one for signature. That's not competition, that's a convoluted monopoly.
Case in point: Visa and MasterCard go Godfather on small merchants
When the Durbin Amendment took effect, Visa and MasterCard made an impressive display of their monopoly power: they raised small-ticket interchange fees to the maximum allowed amount, which in some cases is 2-3 times the old fee. This policy largely spared bigger merchants, so the burden falls squarely on small retailers who make small transactions. A neighborhood coffee shop might have paid a 7-cent swipe fee on a $2 pastry before Durbin; post-policy change, it might pay 22 cents. Unfortunately, it's local merchants that serve as the sacrificial horse when the card networks want to send Congress a message.
And this is proof enough that the interchange market is anticompetitive. Either the Durbin Amendment's implementation coincided perfectly with a rash of independent bookstore debit card fraud, or the card networks can set swipe fees regardless of the cost of protecting debit cards.
Durbin got it. Retailers get it. Does the Fed?
Say what you will about the battle of big finance vs. big retail – it's built into the American system and psyche that competition is essential for a healthy market. And that's exactly what we don't have when it comes to interchange. Durbin required the Fed to introduce competition into the market by allowing merchants to choose how they processed debit card transactions, but the final regulations essentially rendered that provision toothless.
If the anti-competitive provision had been implemented as Durbin wanted, the price ceiling would be irrelevant. In fact, the Fed could have set a high cap, like the one it already has, as a failsafe, but trusted that competition would drive interchange fees down to a reasonable level. But without that necessary competition, the price cap layers inefficiency upon inefficiency.
Kudos to the National Retail Federation for picking up on the Fed's less sexy, but more damaging, oversight. "Ineffective network exclusivity provision" doesn't have the same ring as "screwing over Grandma Ethel's bakery," but the systemic problems in the interchange system deserve both attention and remedy. And failing that, consumers and merchants alike deserve an explanation of how the Fed's interpretation of the Durbin Amendment can be considered at all close to what the senator originally intended.