True Value Black Friday Ad Scan – 2012 Edition is Here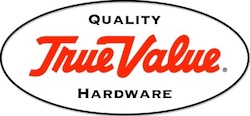 NerdWallet reviews all the Black Friday specials of 2012 and provides analysis of the deals. We've got over 15 Black Friday ads so far, but if your favorite merchant isn't listed come back and check later.
True Value's ad scan is out and while it's only 2 pages long, True Value discounts a wide variety of items including tools, dog bed, snacks and a Christmas tree. True Value doesn't list a start time to its Black Friday sale, but it'll probably open sometime in the early morning between 5 am and 7am.
Let's get right to the best deals of the ad:
| | |
| --- | --- |
| True Value Black Friday 2012 Item | Black Friday Price |
| Wells Lemont Men's Deerskin Gloves | $9.97 |
| 12-Volt Car-to-Car Charger | $9.99 |
| Back-Up Camera System w/2.4″ LCD Color Monitor | $29.99 |
| Queen Air Bed & Pump | $19.99 |
| 2-ft. Noble Spruce Tree | $9.99 |
| 100-ct. Mini-Light Sets | $19.99 |
| 7-ft. Rockport Tree w/600 Lights and Remote Control | $99.99 |
| 5-pc. Table & Chairs Set | $49.99 |
| Dirt Devil Trio 3-In-1 Stick Vacuum | $19.97 |
| Westpointe 1500-Watts Infrared Heater | $69.97 |
| Pyrex 12-pc. Food Storage Set | $12.97 |
| Zero Gravity Chair Infinite Recline | $39.99 |
| 36-in. Round Dog Bed | $9.97 |
| 2-gal. Air Compressor | $69.99 |
| Irwin Vice Grip Locking Pliers 3-pc. Set | $15.99 |
| Leatherman 2-pk. Multi Tool Set | $24.97 |
| Master Mechanic 60-pc. Oscillating & Rotary Tool Kit | $29.97 |
| Toy 2-pc. John Deere Dump Truck & Tractor | $7.97 |
True Value will be offering a good combination of tools, electronics, automotive supplies and more on Black Friday. The holiday items, for starters, aren't a lot of fluff – you won't find much extra décor in the True Value holiday section of the ad. Instead you'll find a big 7-ft. Rockport tree, cut down 33% to $99.99, and lots of light sets.
Patio and garden items might not be buys on your mind during the winter months but True Value has a few chairs discounted for Black Friday and some cheap path lights as well. There are a few items on the ad that will surely warm you up, however, including the $69.97 1,500-Watt Infrared Heater and the Wells Lemont Men's Deerskin Gloves for $9.97. Your dog might be in luck too as True Value will offer two different dog beds, each for $9.97, for you to choose from.
Other highlights of the True Value ad include tools, of course. Tool kits and sets make up the bulk of the tool Black Friday buys but True Value will be slashing the rates on an air compressor and work lights too. And if you're looking for a gift for your little guy who isn't quite old enough to be working with adult tools, get him the John Deere Toy Dump Truck & Tractor for $7.97.
What's Not So Impressive About the Ad
We're not convinced that this True Value ad is anything special. For starters, the ad last year offered a 50% off one regular priced item $50 or less coupon. This year, that coupon or any similar sort of coupon is nowhere to be found in the ad, limiting shoppers' options for what items they can get for a low price this Black Friday.
Second, there's no big free after rebate option like last year either. While rebates can be frustrating on Black Friday – more on that in a moment – free items, even when you have to complete a rebate to get the item for free, are big draws on Black Friday. True Value gave out a Peak 12V Wet/Dry Vacuum Cleaner, free after rebate, to its earliest customers last year. The same model vacuum cleaner now sells for $26.99 at True Value's online store.
Third, you'll have to watch the rebates on this year's True Value Black Friday ad.  That cheap car back-up camera system, car-to-car charger, spotlight and a few other items will require mail-in rebates to be taken at the advertised price. Make sure to check out the True Value Rebate Center for more information on how to submit your rebate. One neat thing? If you've lost your receipt, you can go back to True Value and ask for the store to print you a new receipt. The True Value site notes that this is easiest if you've paid with a credit card and remember the purchase date – which shouldn't be difficult if you bought a Black Friday item!

Check out the full True Value Black Friday ad scans here (click to view larger):