Register your store for free on NerdWallet Indie.
"NerdWallet is a wonderful asset for growing my business - it gives me great exposure to potential buyers and very useful information about running my business intelligently. Not only do I find the vast collection of coupons and financial insight incredibly valuable, I also love that NerdWallet engages the small business community with contests and other exciting opportunities. I highly recommend NerdWallet to all consumers and business owners alike!" – Niki
foreignspell
etsy.com/shop/foreignspell
"My Etsy shop, MsAmandaJayne is a collection of cute and quirky crochet accessories and gifts. My shop falls in a unique niche in the crochet world and looking for ways to get my shop seen can be difficult. When I had heard about Nerd Wallet Indie Coupons I decided to take a peek. I am glad I did because I fell in love. The coupons with Nerd Wallet Indie has given such a great boost in exposure to my little shop! From direct hits from people searching all of the coupon deals, to the tweets from Nerd Wallet Shopping, I have had lots of new curious fans and shoppers! Nerd Wallet Indie coupons are a must to add to your marketing strategy! " – Amanda Jayne
Ms Amanda Jayne
etsy.com/shop/msamandajayne
"NerdWallet brought me multiple sales which I might not have gotten otherwise. I have also found coupons that have introduced me to new shops, as well. I love having a site that not only benefits my business but also my personal shopping addiction!" – Lindsay
Shop Ethereal
shop-ethereal.com
Join now
E
Sign in with Etsy
OR
---
What We Offer
List your coupons for free

Increase traffic to your store

Get exposure to over 20,000+ visitors a day

Over 20,446 coupons listed in our database.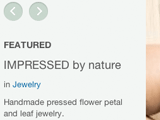 Get listed on our homepage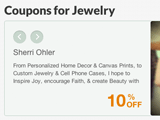 Get prime category listing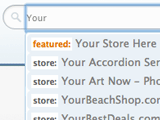 Get priority in user searches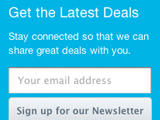 Get promotion through deal emails
---
Welcome to NerdWallet Indie!
Getting started is easy.
Step 1: Create new account
Step 2: Fill out your store info
Step 3: Submit a coupon
Step 4: Share with Friends
Step 1: Create a New Account