Are Money Market Accounts FDIC Insured?
Money market accounts offered by banks are insured through the FDIC.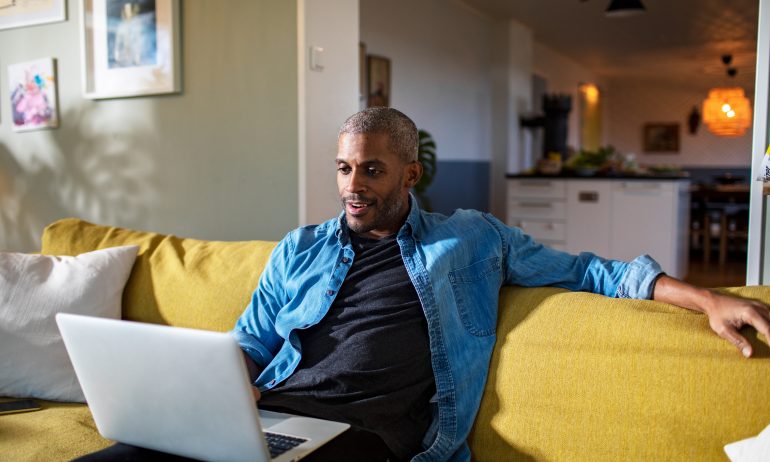 Many or all of the products featured here are from our partners who compensate us. This influences which products we write about and where and how the product appears on a page. However, this does not influence our evaluations. Our opinions are our own. Here is a list of our partners and here's how we make money.
The investing information provided on this page is for educational purposes only. NerdWallet, Inc. does not offer advisory or brokerage services, nor does it recommend or advise investors to buy or sell particular stocks, securities or other investments.
Money market accounts offered by banks are federally insured through the Federal Deposit Insurance Corp., up to at least $250,000 in the event of a bank failure.
Failures are rare. However, the bank collapses of 2023 serve as a reminder of the importance of FDIC insurance to protect your funds.
Money market accounts (MMAs) are a type of savings account that sometimes comes with the ability to write checks or use a debit card. Though MMAs are federally insured, they shouldn't be confused with money market mutual funds, which are investments and not federally insured.
Read on to learn more about how your deposits are covered and how MMAs compare to other savings options, such as mutual funds.
Yes, an MMA is FDIC insured if it is a deposit account. Deposit accounts are offered by banks and credit unions, which in turn offer federal insurance. MMAs with banks are federally insured through the FDIC, while credit unions offer federal insurance through the National Credit Union Administration. MMA deposits are protected up to a certain limit, generally $250,000 per owner, per institution and per category. (Two examples of categories are joint accounts and single accounts.) Money market mutual funds, on the other hand, are not federally insured. These funds are considered short-term, low-risk investments and are typically offered by brokerages — which are not covered by the FDIC or NCUA — instead of banks or credit unions.
If you're looking for a high-rate alternative to MMAs, consider high-yield savings accounts and CDs. These financial products are also federally insured.
Bank failures are uncommon. However, if your bank does go out of business, FDIC insurance guarantees your money up to its FDIC limits.
In March 2023, Silicon Valley Bank, based in Santa Clara, California, was the first U.S. bank to fail since October 2020. In this case, it was one of the larger bank collapses on record, and the Treasury, Federal Reserve and FDIC said in a joint statement that all depositors would be fully protected, even beyond FDIC insurance limits. There was a similar outcome with First Republic Bank, another large bank that collapsed in May 2023.
Though these are cases where customer deposits were protected beyond FDIC limits, the best way to make sure your money is safe is to keep your balances within insured limits. This applies to any federally insured MMA, including online MMAs.
How safe are online money market accounts?
Online MMAs are as protected as MMAs opened in branches. That's because federal insurance applies to online banks as well as traditional brick-and-mortar banks. Online providers might have names you don't recognize, but they are likely associated with recognizable banks that are FDIC members. For example, Zynlo Bank is an online institution that offers MMAs, but it is part of PeoplesBank, a brick-and-mortar community bank based in Holyoke, Massachusetts. Zynlo MMAs are federally insured through PeoplesBank. And just like brick-and-mortar banks, online banks use fraud prevention measures to keep your money safe. These measures typically include multifactor authentication, encryption technology and fraud hotlines for you to quickly report any suspicious account activity. (Read more about how you can work with your bank to boost online banking security.)
Tips for using money market accounts
Take advantage of debit cards and checks. Some MMAs offer debit cards and checks, which separate them from savings accounts that don't typically offer those conveniences. Having a debit card or check can make it easier to access your money. However, purchase transactions may be limited to only a few per month. If you're looking for an option where you can make more than, say, six transactions per month, consider opening a checking account that earns interest instead. Checking accounts don't typically earn as much interest as MMAs, but they are a good option for everyday spending.
Eliminate monthly fees. If an MMA has a monthly fee that's waived when a certain balance is kept, be sure to keep your balance above that minimum so you won't have to pay a fee. Or, even better, open an MMA that has no fees or minimum deposit requirements.
Make sure your funds have federal insurance. As noted above, federal insurance protects your money in the event of a bank failure. Before opening an account, check your financial institution's webpage to see if there's notation that it is "Member FDIC" (for banks) or "federally insured by NCUA" (for credit unions). This way, you'll know that your deposits will be covered.
Know how to reach customer support. Whether your MMA is with a traditional or online bank, you'll want to be able to reach customer service by phone, online or mobile app. Know whether support is available 24 hours a day, seven days a week or only within certain hours. Also, keep in mind that online accounts are best for customers who prefer not to visit bank branches for face-to-face customer service.
More about money market accounts
Get more smart money moves – straight to your inbox
Sign up and we'll send you Nerdy articles about the money topics that matter most to you along with other ways to help you get more from your money.