3 Safe, Easy Ways to Gift Money This Holiday Season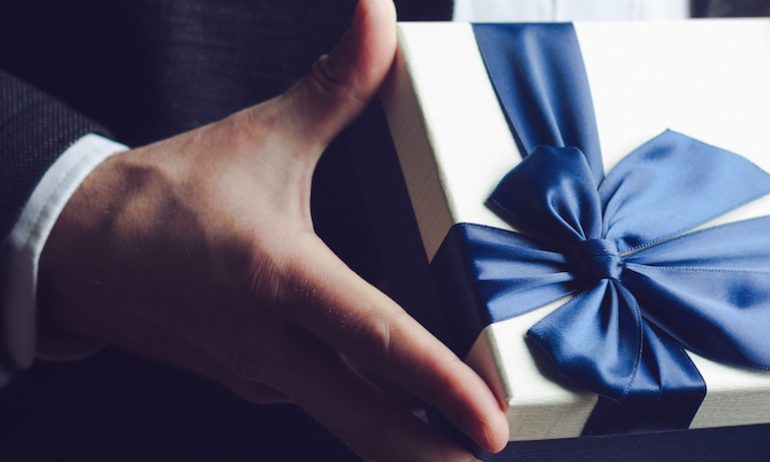 Many or all of the products featured here are from our partners who compensate us. This influences which products we write about and where and how the product appears on a page. However, this does not influence our evaluations. Our opinions are our own. Here is a list of our partners and here's how we make money.
Giving money as a holiday present is like baking cookies for a potluck: It's easy to do, and it's usually appreciated. But cash might miss the mark.
Slipping it into a holiday card and mailing it is risky, because it has no protections if it's lost or stolen. And whether you mail it or give it in person, it's easy for recipients to quickly stash the cash in their wallets and forget where it came from.
Here are three easy, safe alternatives to cash that might make for a more memorable gift.
Writing checks is becoming a lost art, but if you already have a checkbook, it's hard to beat for convenience. Many banks have mobile apps that let customers cash a check by taking photos with a smartphone, which could increase the convenience for your recipient, too. Add a handwritten card to make it even more personal.
Protections: Whereas cash is anonymous, a check requires you to write the recipient's name. And if a check is never delivered, you can have your bank cancel it. This service generally comes with a steep fee, so think of it as a last resort.
When they're a hassle: You won't know exactly when a person deposits your check or when the money will leave your account. So if the check is cashed when your account has a low balance, you might overdraw and face a hefty fee.
Around the holidays, "my mother generally writes checks," says Lou Anne Alexander, the group president of payments solutions at the financial risk management firm Early Warning Services. "She will call [her granddaughters] two or three times to say, 'Why haven't you cashed my check?'"
With a gift card, you can earmark money for a specific spending experience, rather than give cash that could be used for anything. If you're in a financial bind, Shelley Hunter, gift card expert for GiftCards.com, suggests pairing lower-value gift cards with something homemade to make the gift more personal. For instance, you can pair a $10 gift card to a coffee shop with a plate of homemade cookies. And don't forget a written note to keep the personal touch.
Protections: Anyone can use a gift card, so there isn't much you can do if a card is stolen and then spent. But if it hasn't been used yet, you or the recipient could try replacing it.
"You need to have some proof of purchase to get a replacement gift card," Hunter says. If you have a receipt or email that includes the gift card number, plus the exact store where it was purchased, customer service may be able to help, Hunter says. Lost cash is just lost.
When they're a hassle: Gifting the right card could require some detective work, especially if your shopping tastes differ from those of the would-be recipient. Check with the recipient directly, or with someone in the know, if you're not sure what card would be a good fit.
3. Online peer-to-peer payments
Peer-to-peer payments (P2P for short) have grown popular recently thanks to easy-to-use apps such as PayPal, Venmo and Square Cash. This past summer, many banks started offering a similar service run by Zelle, a network and P2P provider that can send and deliver money within seconds between two bank accounts. Most providers offer a free way to send and request money, though details vary.
Protections: The major P2P platforms encrypt their websites and can help resolve unauthorized transactions. In fact, federal law caps how much you can lose from unauthorized transfers if you report the theft or loss within a few days.
When they're a hassle: You generally can't cancel or reverse P2P payments after you send them, even if it's to the wrong person. Your best bet is to request the money back.
Also, you might have to work harder to personalize it. As a gift, "I think P2P transfers could work, especially if you put emojis into it," says Dan Andrews, a certified financial planner at the firm Well-Rounded Success in the Denver area, "but it's just not a glamorous way to receive a gift."
Unlike with a check or gift card, including a physical note about a P2P transfer might be awkward, so consider adding a note with the transaction and sending the payment while you're exchanging gifts. Or see if your bank can schedule the payment to give you control over when the money gets to your recipient.
"Presentation factors into any gift that you give," Hunter says, "whether it's cash, a gift card or a new sweater."
Take advantage of the highest interest rates since 2007 with the best high-yield savings accounts.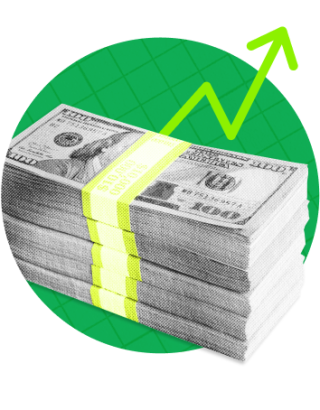 Get more smart money moves – straight to your inbox
Sign up and we'll send you Nerdy articles about the money topics that matter most to you along with other ways to help you get more from your money.