What Is a High-Interest Savings Account?
High-interest savings accounts, often offered by online banks, tend to pay higher rates than traditional savings.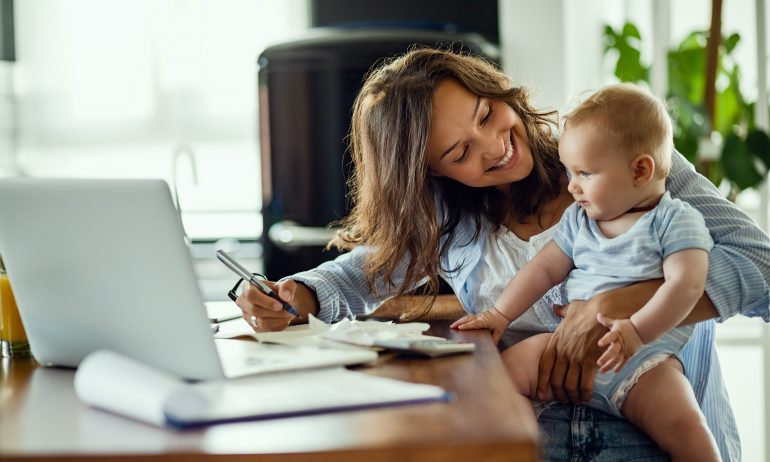 Many or all of the products featured here are from our partners who compensate us. This may influence which products we write about and where and how the product appears on a page. However, this does not influence our evaluations. Our opinions are our own. Here is a list of our partners and here's how we make money.
High-interest savings accounts defined
A high-interest savings account is a bank account that lets you deposit money at a higher-than-average return. The average savings account pays only 0.24% annual percentage yield. Many traditional banks and credit unions pay even less. But a high-interest account, also called a high-yield savings account, earns much more — sometimes 20 to 25 times more in interest.
High-interest savings accounts are also typically federally insured, up to $250,000 per depositor. And if you'd prefer not to visit a branch these days, high-yield savings accounts are usually easily accessible — if not only accessible — online.
Which banks have the best savings interest rates?
High-interest savings accounts are typically offered by online-focused banks and credit unions. These institutions don't have the expense of maintaining branches like brick-and-mortar banks and credit unions do, and they can pass the savings on to customers by offering higher yields.
Many online savings accounts also have low or no monthly maintenance fees. That can go a long way toward boosting your bank balance.
SoFi Checking and Savings

APY
3.25%SoFi members with direct deposit can earn up to 3.25% annual percentage yield (APY) on savings balances (including Vaults) and 2.50% APY on checking balances. There is no minimum direct deposit amount required to qualify for the 3.25% APY for savings and 2.50% APY for checking balances. Members without direct deposit will earn 1.20% APY on all account balances in checking and savings (including Vaults). Interest rates are variable and subject to change at any time. These rates are current as of 11/30/2022. Additional information can be found at http://www.sofi.com/legal/banking-rate-sheet
Marcus by Goldman Sachs Online Savings Account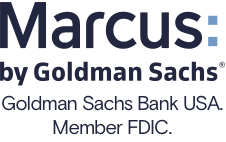 APY
3.00%3.00% APY (annual percentage yield) with $0 minimum balance to earn stated APY. Accounts must have a positive balance to remain open. APY valid as of 11/08/2022.
Discover Bank Online Savings

APY
3.00%Advertised Online Savings Account APY is accurate as of 11/10/2022
Summary of three high-interest online savings accounts
Discover Bank's online savings account offers 3.00% APY on all balances. There are no monthly fees or minimum balance requirements.
Varo

,

3.00%

APY, no minimum opening deposit
There is no minimum balance required in order to earn a rate of 3.00% APY. And there is also no monthly fee. Varo also gives you the opportunity to earn 5.00% APY on balances up to $5,000 if you meet other account requirements.
The well-established credit card company offers a bank savings account that earns a 3.00% APY. It also has no monthly fees or minimum balance requirements.
How to choose the best high-interest savings accounts
Start out by looking for banks with the highest rates — these days, anything above 2% APY is a solid return. Then take a look at the requirements to earn that rate. With some banks, you must keep a certain amount of money in the savings account — such as $10,000 — in order to do so. Others offer a competitive rate without minimums or other requirements.
It's also a good idea to look at other factors, such as deposit insurance. You should always choose an account that's covered by the Federal Deposit Insurance Corp. (most banks note on their websites that they're members of the FDIC), or if it's a credit union, the National Credit Union Administration. And you should also consider whether you'll have access to good customer service, access to ATMs, the quality of mobile apps and remote deposit features. NerdWallet's bank and credit union reviews take all these factors into account when researching banks.
Is my money safe in a high-interest savings account?
Putting your money in a federally insured high-interest savings account is safe. Funds at covered banks are insured up to $250,000 per depositor by the FDIC. At credit unions, the NCUA has a fund that also insures up to $250,000 per depositor. This means that you won't lose your money, up to this amount, if the bank or credit union goes under.
Apart from checking your institution's website, you can make sure it's covered by searching for it using the FDIC's BankFind search page (for banks) or the NCUA's tool (for credit unions). To learn more, read NerdWallet's primers on FDIC insurance and NCUA credit union insurance.
Do the math on high-yield savings
When you put money in an account that earns a high interest rate, your balance grows faster. With a 2% APY, a savings balance of $1,000 would earn a bit more than $20 after a year. It may not make you rich, but the earnings are much better than an account with a 0.05% APY, which would earn about 50 cents during the same time period.
The interest also compounds over time, meaning the interest you earn on your money also earns interest. Leave that same $1,000 in your account for three years at 2% APY, and it will earn more than $60. Add up how much you could save with NerdWallet's compound interest calculator.
Best uses for a high-interest savings account
High-yield savings accounts are a great place for your emergency fund. Your money is parked in a safe place, and the interest rate boosts your savings balance.
You can also use high-yield savings accounts to put money away for short-term goals, such as the down payment on a house or a big vacation. You'll know you're earning interest, and with savings accounts, there's no risk of losing your principal as there is with investment accounts. However, an investment account is likely a better way to go for longer-term savings goals, such as retirement, as their returns are likely to be higher over time.
There are different ways to access your funds, depending on the bank or credit union. You might be able to withdraw cash from an ATM, have money transferred to a linked bank account (which can take up to three business days to complete) or have it wired to another account.
How often do interest rates change?
Savings rates are variable and technically can change at any time. In practice, it's common to see a bank's rate remain the same for several weeks in a row. If the Federal Reserve recently has hiked or cut rates (as with the emergency rate cuts of March 2020), you will often see several banks change their rates around the same time, sometimes more than once.
Because banks can change rates frequently, it's a good idea to check out the highest interest rates every so often. You can see where your bank stacks up.
How to open a high-interest savings account
Depending on the type of bank or credit union, you can open a high-rate account either online or in person:
1. Provide contact information. Be prepared to share your Social Security number and at least one form of identification, such as a driver's license or a passport. (For a joint account, everyone wanting access to the account must provide this information and ID.)
2. Sign up for online access, if you'll be managing your account with your desktop or mobile device. You'll typically need to create a username and password to log in to the account online. For security, choose a strong password that's hard to guess and is different from passwords you have for other accounts.
3. Make a deposit. A bank will generally let you set up a transfer from an existing bank account, set up a wire transfer, or provide a check, in person or by mail.
The best high-interest savings accounts can help you grow your money faster than basic options. They pay many times more than the national average of 0.24%.
Get more smart money moves – straight to your inbox
Sign up and we'll send you Nerdy articles about the money topics that matter most to you along with other ways to help you get more from your money.