Money Market Account vs. Savings Account: Which Should You Choose?
Money market accounts are a kind of savings account that typically offer debit cards or checks. But some regular savings accounts have higher APYs.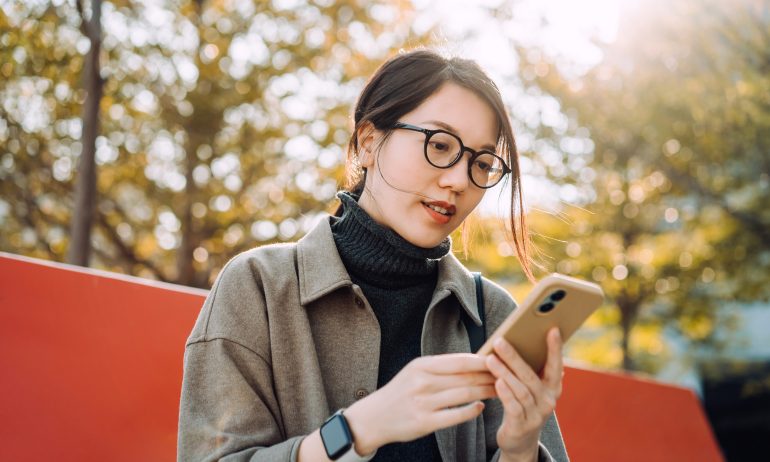 Many or all of the products featured here are from our partners who compensate us. This influences which products we write about and where and how the product appears on a page. However, this does not influence our evaluations. Our opinions are our own. Here is a list of our partners and here's how we make money.
The investing information provided on this page is for educational purposes only. NerdWallet, Inc. does not offer advisory or brokerage services, nor does it recommend or advise investors to buy or sell particular stocks, securities or other investments.
Trying to choose between a money market account versus a savings account? Since an MMA is a type of savings account, the choice isn't so much between two very different kinds of accounts. It's more of a question of what type of savings account is best for you. 
Money market account vs. savings account
Both bank deposit accounts typically earn interest, but there are some differences between the two. MMAs typically offer debit cards and the ability to write a few checks each month, for example, while regular savings accounts don't. But high-yield savings accounts have advantages that could make them the better choice. Read more about the differences and similarities between the two types of accounts and how to choose which one is best for you.
MMAs can make it easier to access your money quickly as they often offer a debit card and check-writing capabilities. It is unusual for a savings account to offer a debit card or checks for purchases, though some do offer an ATM card for withdrawing cash. If a savings account doesn't offer an ATM card, however, the only practical ways to withdraw money are to visit a branch (not an option with online banks), electronically transfer the funds to an external savings or checking account (which could take a few minutes or a few days) or have a check mailed to you (which could take even longer).
But MMAs shouldn't be confused with checking and other everyday spending accounts. Having access to a debit card could make it easier to reach your money in an emergency, but a money market account shouldn't be used for everyday spending.
Both money market accounts and savings accounts can limit the number of certain kinds of withdrawals to six per month. Go over that limit, and you could be charged a fee for each excess transaction. (Withdrawals made in person or from ATMs typically don't count against the six-per-month cap.) 
The limit was previously a federal requirement, but the Federal Reserve Board removed the rule in 2020, in response to the COVID-19 pandemic. However, an institution can still charge the fee. Before opening an account, whether it's savings or a money market, you'll want to check your financial institution's rules. 
If you need an account to make regular purchases, consider a checking account instead. Checking accounts may not earn as much interest as an MMA or savings account, but they also won't have the strict limit on transactions.
Typically, a brick-and-mortar (or traditional) bank's money market account has higher monthly service fees but offers a better interest rate compared to its savings account. But online savings and MMA accounts don't always follow that pattern — they both tend to have competitive rates and low or no monthly fees. In fact, the best online savings accounts offer some of the best rates around, even better than some money market account yields. 
SoFi Checking and Savings

APY
4.60%SoFi members with Direct Deposit or $5,000 or more in Qualifying Deposits during the 30-Day Evaluation Period can earn 4.60% annual percentage yield (APY) on savings balances (including Vaults) and 0.50% APY on checking balances. There is no minimum Direct Deposit amount required to qualify for the stated interest rate. Members without either Direct Deposit or Qualifying Deposits, during the 30-Day Evaluation Period will earn 1.20% APY on savings balances (including Vaults) and 0.50% APY on checking balances. Interest rates are variable and subject to change at any time. These rates are current as of 10/24/2023. There is no minimum balance requirement. Additional information can be found at http://www.sofi.com/legal/banking-rate-sheet.
Generally, both money market and savings accounts are federally insured. Federal insurance means if a bank were to fail, you would not lose your money, up to the insured balance. Accounts at banks are typically insured by the Federal Deposit Insurance Corp., up to $250,000 per depositor, per bank, per ownership category. (A "single account" is one ownership category, for example, and a "joint account" is another.) With credit unions, the account is typically federally insured by the National Credit Union Administration, also up to $250,000 per share owner, per credit union and per ownership category.
(Note that there is a similar-sounding product, called a money market fund, which is actually an investment and is not federally insured. You can read our primer on money market funds to learn more.)
Money market vs savings account APY examples
Here's a list of online money market and online savings offerings from a few institutions, along with their respective annual percentage yields. All of the accounts listed have no monthly service fees, assuming you receive e-statements and unless otherwise noted.
Financial Institution and Account

APY based on a $5,000 balance

Discover Money Market Account

Discover Online Savings Account

5.25%. Monthly fee of $10 on balances below $5,000.

Vio Bank Cornerstone Money Market Savings Account

5.30%. Note that Vio Bank does not offer debit cards or check-writing capability.

Vio Bank Online Savings Account
Money market account vs. savings account: How to choose
Look for accounts with high APYs and low or no monthly fees. Then, consider how quickly you might need to access your funds.
If you won't need immediate access to your funds, then an online savings account with a high APY could be a great choice.
If you don't plan to write checks, but do plan to make cash withdrawals, a high-yield savings account with an ATM card could be a solid option. If you want to earn more interest than a checking account offers and have the ability to write an occasional check or make a debit card purchase, a money market account that offers both could fit your needs.
Money market accounts and savings accounts can help you build up your savings. While MMAs may offer easier access, high-yield savings accounts could be a strong choice because of their high APYs and minimal requirements. Take a look at the best savings accounts and the best money market accounts to weigh your options.
APY
4.60%
With $0 min. balance for APY
Bonus
$300
Earn up to $300 with direct deposit. Terms apply.
Get more smart money moves – straight to your inbox
Sign up and we'll send you Nerdy articles about the money topics that matter most to you along with other ways to help you get more from your money.