Robinhood Takes Another Shot at Cash Management Accounts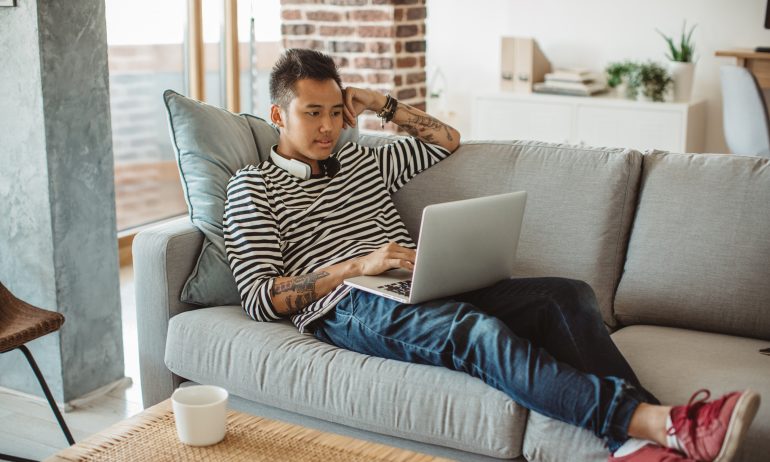 Many or all of the products featured here are from our partners who compensate us. This may influence which products we write about and where and how the product appears on a page. However, this does not influence our evaluations. Our opinions are our own. Here is a list of our partners and here's how we make money.
Brokerage app Robinhood announced Tuesday that it has launched a waitlist for the second take of its new cash management account product, this time with a 2.05% annual percentage yield. The company didn't offer a detailed timeline for the product's release, saying it will roll out "soon."
Robinhood had a bumpy initial attempt at launching 3% APY accounts in December 2018, but regulators put a kibosh on the plan because the accounts didn't have federal insurance on deposits.
This time around, Robinhood, like other companies offering cash management accounts, has regulator-approved Federal Deposit Insurance Corp. coverage through partner banks. Customers' cash is swept into the partner banks where the money is held and invested, allowing the deposits to earn interest — and extending those banks' FDIC insurance coverage to Robinhood customers' funds. (For more on this type of product, see NerdWallet's guide to cash management accounts.)
How to get on the waitlist
Existing Robinhood customers can sign up for the new cash management feature through their brokerage account once they're off the waitlist. New customers must sign up for a brokerage account before they can access the new feature.
Robinhood's cash management product will come with a debit card issued by Sutton Bank and accepted where Mastercard is taken. Customers can use over 75,000 in-network Allpoint and MoneyPass ATMs to withdraw cash without incurring fees.
To fund an account, customers must use direct deposit or electronic transfer. Once customers are off the waitlist, they can open a cash management account with as little as one cent in their brokerage account, according to Robinhood.
Cash management account trends
Robinhood's cash management offering is the latest in a line of similar accounts offered by nonbank financial service providers. These accounts — such as Betterment Everyday, Aspiration Spend & Save, Personal Capital Cash and more — sport similar benefits: high APYs, FDIC insurance through partner banks and primarily online customer service.
The APYs for cash management accounts are tied to the companies' partner banks, which are in turn dependent on the federal funds rate (the rate at which banks can lend money to each other). This rate has fluctuated in 2019 — including two recent cuts by the Federal Reserve — so potential cash management account customers should be aware that APYs may swing up and down, just as they do with checking and savings account rates at banks.
Cash management accounts with high interest rates
Check out these three comparable cash management accounts from other providers: