Average Savings by Age: How Do You Compare?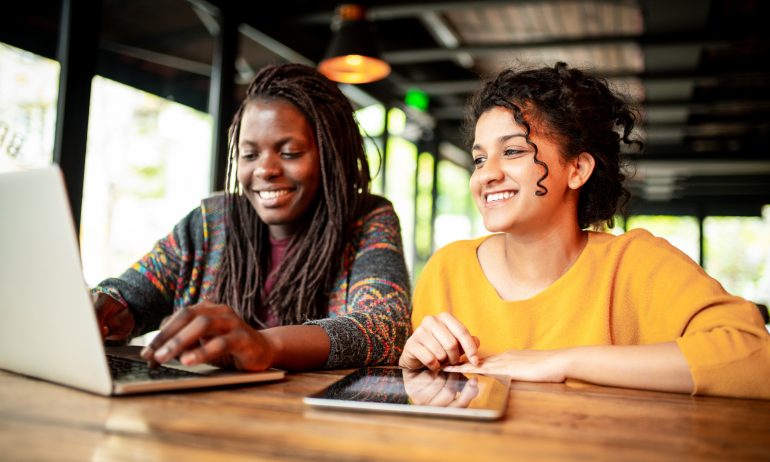 Many or all of the products featured here are from our partners who compensate us. This influences which products we write about and where and how the product appears on a page. However, this does not influence our evaluations. Our opinions are our own. Here is a list of our partners and here's how we make money.
We may not be able to peek at our neighbors' bank statements, but by looking at the median savings by age, we can get an idea of how our own balances stack up.
Experts generally recommend putting away at least three to six months' worth of living expenses (not counting retirement savings or other assets). For some, reaching that milestone may be easier said than done. But whether you're still working on your savings goal or you've met it with room to spare, knowing what others have saved can be a helpful benchmark.
Here's a look at typical balances for savers in different age ranges, based on a January 2019 NerdWallet survey conducted online by The Harris Poll among 1,624 American adults with at least one savings account. Americans were asked their current balance in a single savings account — that with the highest balance, if they have more than one.
Compare top savings accounts
Find a high-yield savings account with a great rate. Compare rates side-by-side.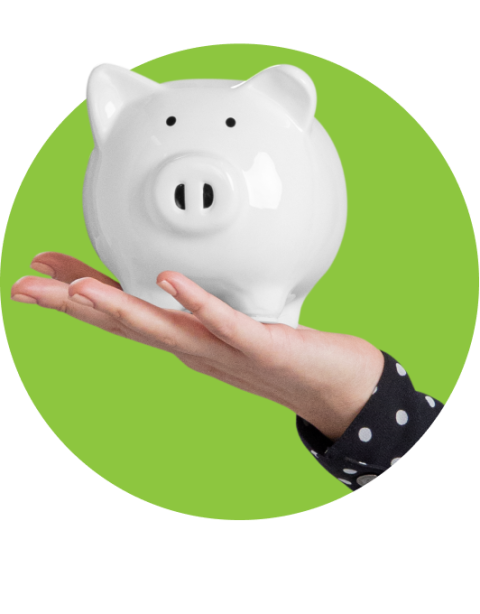 Some Americans with savings accounts reported significantly higher balances compared with others, so the average savings by age is higher than the median, according to the survey. For Americans who have a savings account, here's a look at those numbers for each age group.
| | |
| --- | --- |
| Average savings for ages 18-34 | |
| Average savings for ages 35-44 | |
| Average savings for ages 45-54 | |
| Average savings for ages 55-64 | |
| Average savings for ages 65+ | |
While the average savings account balance for Americans ages 18-34 is $8,330.50, the median savings account balance for members of this group who have a savings account is $1,000. We are showing median savings amounts because they're more likely to represent what's common for each age group.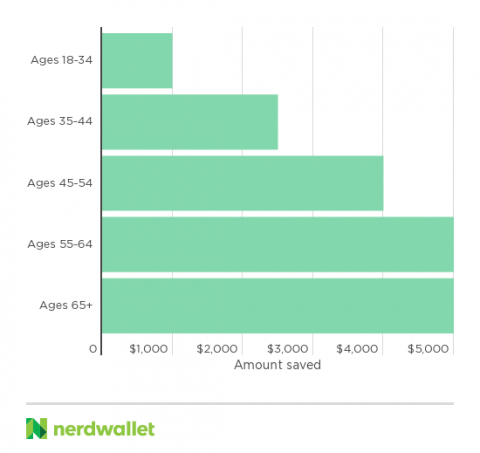 Median savings for ages 18-34: $1,000. If you're in this age group, goals such as paying off student loans and setting money aside for a first home may be competing for your savings dollars. But it's still important to put money in an emergency fund so unexpected expenses don't throw your financial plans off course. You can start with small deposits and see your savings grow over time.
Median savings for ages for 35-44: $2,500. If you are in this age group you may be further along in your career and making more money than you were just a decade ago, or you may have had more time to take advantage of compound interest. That's the money you earn on your bank balance, plus the interest that money earns. (Read NerdWallet's primer on compound interest to learn more about how it helps you build your savings.)
No matter what you have put aside, make sure you're taking steps to reach other goals, such as saving for retirement and paying down debt, while also prioritizing your emergency fund.
Median savings for ages 45-54: $4,000. This amount is higher than for younger age groups, likely because you have had more years to save and more time to take advantage of compound interest. At the same time, you may also be focused on retirement planning — after age 50, you can make catch-up contributions to a retirement account, for example. Just remember to keep your cash cushion funded.
Median savings for ages 55-64: $5,000. If you're in this age group, there's a good chance you have more money put away than you've had at other points in life. After all, this group earns among the highest wages, according to the Bureau of Labor Statistics, and may have had more years to take advantage of compound interest, so it's no surprise that it also outranks other age categories in money saved.
Whatever your bank balance, consider putting your savings in a high-rate account. It can help you earn more interest over time.
Median savings for ages 65+: $5,000. If you have entered retirement or plan to retire soon, you may be able to tap into retirement accounts for living expenses. But having a savings account is still important when unbudgeted expenses arise.
SoFi Checking and Savings

APY
4.20%SoFi members with direct deposit can earn up to 4.20% annual percentage yield (APY) on savings balances (including Vaults) and 1.20% APY on checking balances. There is no minimum direct deposit amount required to qualify for the 4.20% APY for savings. Members without direct deposit will earn 1.20% APY on all account balances in checking and savings (including Vaults). Interest rates are variable and subject to change at any time. These rates are current as of 04/24/2023. Additional information can be found at http://www.sofi.com/legal/banking-rate-sheet
Bask Interest Savings Account

APY
4.75%Annual Percentage Yield (APY) is accurate as of 05/09/2023. APY is variable and subject to change at any time without notice. No monthly service charge. No minimum balance requirement. Must fund with 15 days of opening account.
How to increase your savings account balance
If you want to boost your bank account balance, a good first step is taking a look at your current spending and seeing where you can set aside extra money for savings. Next, use a "set it and forget it" strategy by creating a recurring, automatic transfer from your checking account to your savings — maybe on each payday. Putting away just $25 every two weeks adds up to an extra $650 saved in a year.
To make your dollars work even harder for you, put your money in a high-yield savings account. Say you have $5,000. The average savings account earns a low 0.40% APY, which means your money would earn less than $5 in interest after a year. Deposit that same amount in a high-yield account that earns 0.40%, and the balance grows by about $20 after a year, without any extra effort on your part.
The median savings account balance by age is one benchmark to compare your savings efforts. But whatever your balance, it's always the right time to help it grow. Putting your money in a high-yield account and creating an automated savings plan can help you boost your savings at any age.
See all your savings, credit cards, and investments together in one place with NerdWallet.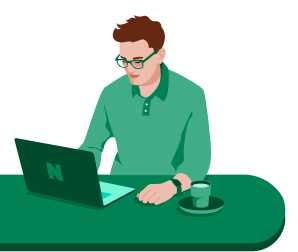 Get more smart money moves – straight to your inbox
Sign up and we'll send you Nerdy articles about the money topics that matter most to you along with other ways to help you get more from your money.