3 Ways to Get Your Income and Other Money Faster
To get money faster, use early direct deposit, Zelle or instant cash-out on Venmo or Cash App. But availability varies.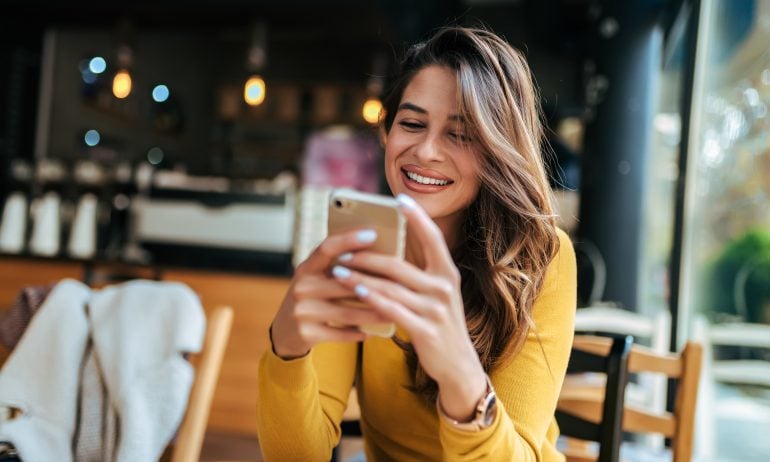 Many or all of the products featured here are from our partners who compensate us. This influences which products we write about and where and how the product appears on a page. However, this does not influence our evaluations. Our opinions are our own. Here is a list of our partners and here's how we make money.
Discover the bank accounts that fit your financial goals
Just answer a few questions to compare bank accounts that meet your needs.
When someone pays you cash, you have it instantly. But if that transaction is done online, be prepared to wait days to receive it. Even direct deposits — while more timely — rely on a bank's schedule, and processing can take days. That's largely by design due to bank policies and the Automated Clearing House Network, which handles everyday transfers.
"The Automated Clearing House is essentially the digitalization of the way checks were handled," says Peter Tapling, payments industry consultant and managing director at PTap Advisory LLC. The ACH Network batches and settles payments together multiple times per day, Tapling says.
Same-day ACH transfers exist, but it's optional for banks to send them, which can include a fee, and most use cases are for businesses. The standard delivery time for consumers sending funds between bank accounts is one to three business days (weekdays minus bank holidays), based on NerdWallet's analysis of ACH transfers.
If you have savings, waiting a couple of days for money might not be a big deal. But if you need the next paycheck for current bills, a few days can be the difference between on-time bill payments and overdraft or late fees.
Here are several ways to get money faster — some even within seconds — to your bank account.
1. Use a bank with early direct deposit
Some banking institutions offer direct deposit up to two days early for their customers, for no fee and no sign-up required. Employers typically submit payroll information to banks up to two days before funds arrive, so banks can push income to your account early, knowing the money's coming.
This service largely became popular among banking fintechs like Chime, Cash App and Venmo, which saw spikes in interest during the first wave of COVID-19 stimulus payments, according to a 2021 NerdWallet report. Since 2021, more traditional banks and credit unions have adopted it, including some big institutions such as Capital One, Wells Fargo and Pentagon Federal Credit Union.
However, the "early" part isn't guaranteed, since the timing of direct deposit information depends on your employer. Plus, at a few banks that offer multiple checking accounts, the service might be limited to only one account. Early direct deposit is not to be confused with cash advance apps, such as Brigit and EarnIn, which can charge subscription fees or encourage tips for early access to funds from paychecks.
2. Use Zelle for instant transfers between banks
The peer-to-peer network Zelle provides transfers that can arrive in one's bank account within seconds. Established in 2017 by seven of the largest U.S. banks, Zelle now works with more than 1,600 financial institutions. You can use Zelle typically through your bank's mobile app. Or, if your bank doesn't work with Zelle, there's a stand-alone app that lets you connect your debit card.
Zelle has two big use cases: transfers between friends or family — such as for reimbursing group costs — and transfers between accounts you own at different banks. If you belong to two banks that work with Zelle, you can have separate Zelle accounts to make nearly instant transfers between banks for free; just know your transfer amount limits. Enrolling in Zelle requires linking your email address or cell phone number.
Where things get tricky is that Zelle transfers are like wire transfers: You can't cancel a transfer or get refunded once money is sent and received. Bank regulation protects you if a thief gets unauthorized access to your account, but not if you fall for a scam, such as someone impersonating a bank employee. Because of its immediacy, Zelle has been subject to a rise in scams that has garnered the attention of Congress. And more consumer relief might be coming.
3. Use the instant cash-out feature on P2P apps
Normally when you use peer-to-peer payment apps like Block's Cash App, PayPal and Venmo, money you receive stays in an in-app balance, remaining inaccessible outside the app (except through those firms' debit cards). You can cash out money to your bank account for free, but standard delivery is the same as ACH transfers between banks: one to three business days.
All three apps — Cash App, PayPal and Venmo — provide an option to cash out a balance to a bank account instantly, or at least within 30 minutes. The service isn't free or universally available, however. You pay up to 1.75% of the transaction amount, so a $100 transfer can cost $1.75. The service is available only if your bank or debit card participates in instant transfer services. In its FAQs, Venmo names two examples that do: Visa Fast Funds and Mastercard Send. 
"Some customers see the instant cash-out function, some don't, because the system is making an intelligent decision based on availability," Tapling says.
Other transfer services to know
The three approaches above might be your main options to bypass the standard transfer wait time of one to three business days. But there are other services to be aware of.
Transfers at the same bank: These can be instant, but both parties must belong to the same institution.
Wire transfers: These are real-time transfers, but they typically cost up to $25 to send and up to $15 to receive them. Wires tend to be best for large transactions, such as for closing on a home.
Transfers through the RTP network: These instant transfers are through the real-time payments system operated by The Clearing House, an entity that's owned by the biggest U.S. banks and is the co-operator of the ACH network alongside the Federal Reserve. Although RTP has been around for five years, fewer than 300 institutions are network participants. Tapling has yet to see a consumer-facing service by a bank that uses the RTP network, though the instant cash-out features at PayPal and Block are examples of third-party usage.
Transfers through FedNow: Aiming to launch by July 2023, the Federal Reserve will have its own instant payment network called FedNow. More than 100 banks and payment processors are participating in a pilot, but if the RTP network's adoption rate is any indication, a new payment network will take time to grow. Learn more about FedNow.
"Both RTP and FedNow are available to all federally insured institutions, FDIC and NCUA," Tapling says. "But it's up to each financial institution on whether and when to connect to the network."
Instant payments aren't here yet for everyone, but peer-to-peer payment apps and early direct deposit might fill some gaps in the meantime.
See more information from Chime
Take advantage of the highest interest rates since 2007 with the best high-yield savings accounts.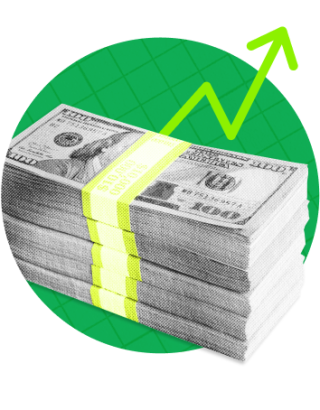 Get more smart money moves – straight to your inbox
Sign up and we'll send you Nerdy articles about the money topics that matter most to you along with other ways to help you get more from your money.