What Fed Rate Increases in 2023 Mean for Savings Accounts
Interest rates for high-yield savings accounts in 2023 may continue to increase, though not as fast or as much as the year before.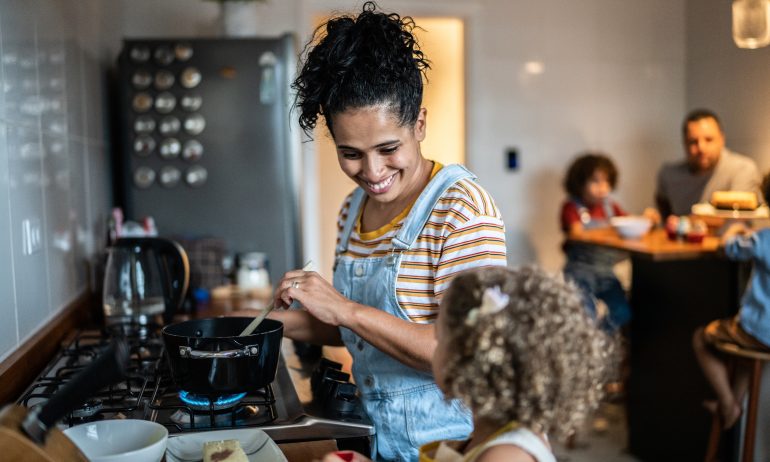 Many or all of the products featured here are from our partners who compensate us. This influences which products we write about and where and how the product appears on a page. However, this does not influence our evaluations. Our opinions are our own. Here is a list of our partners and here's how we make money.
It's 2023 and the Federal Reserve just announced its second federal funds rate range increase of 0.25%. This is after seven rate increases in 2022. The new target, which is a range, is 4.75% to 5%. This increase is smaller than some of the steep changes in 2022, but another increase means rates are at their highest point since 2006.
All of the recent rate increases mean loans and credit card balances are more expensive. But if you have a savings account or certificate of deposit, you could benefit. Here's a look at what the latest rate increase could mean for savings accounts in 2023.
Savings rates in 2023: 4% APY or higher
That's a large jump for one year. Since the most recent federal funds rate increase from the Federal Reserve is smaller compared to most of the 2022 rate bumps, don't expect to see APYs that are nearly eight times higher. However, you may still see yields that edge a little higher, including more accounts that reach the 4% figure.
Keep an eye out for high-yield online savings accounts in particular, which tend to offer some of the highest rates. 
On the other hand, savings accounts in a few of the largest national banks have rates that are 0.01%, despite the multiple federal fund rate increases last year. These rates lag behind the national average savings rate, which is 0.37% as of March 20, 2023, according to the Federal Deposit Insurance Corp.
If you have a savings account with a subpar rate, it could be worth your effort to shop around for a savings account that earns 3%-4% APY.
Shore up savings for the future
One of the reasons the Federal Reserve has been increasing rates is that it wants to fight inflation. According to the U.S. Bureau of Labor Statistics, the consumer price index, which is often used as a measure of inflation, increased 6.0% year over year in February 2023. That figure, while relatively high compared to previous years, is lower than it was in June 2022, when CPI was 9.1% higher year over year.
That's all the more reason to build up an emergency fund in a high-yield account now. No one can predict the future, but having a strong savings account can help prepare you to weather a financial storm.
It's ideal to have three to six months' worth of your expenses in savings, but that's a lot. If you don't have that much saved up just yet, you can build it up over time in amounts that are feasible for you.
Say you receive a paycheck twice a month and are able to put away $50 each payday. You'll have more than $600 saved up within six months, and that can help in a financial emergency. Putting that cash in an account with a high rate can help you grow your funds. 
SoFi Checking and Savings

APY
4.60%SoFi members with Direct Deposit or $5,000 or more in Qualifying Deposits during the 30-Day Evaluation Period can earn 4.60% annual percentage yield (APY) on savings balances (including Vaults) and 0.50% APY on checking balances. There is no minimum Direct Deposit amount required to qualify for the stated interest rate. Members without either Direct Deposit or Qualifying Deposits, during the 30-Day Evaluation Period will earn 1.20% APY on savings balances (including Vaults) and 0.50% APY on checking balances. Interest rates are variable and subject to change at any time. These rates are current as of 10/24/2023. There is no minimum balance requirement. Additional information can be found at http://www.sofi.com/legal/banking-rate-sheet.
The difference a high-yield savings account makes
Where you keep your savings can have an effect on your balance. If you put your emergency fund of $600 in an account with a 0.01% APY like that offered by many of the largest national banks, and you didn't make any additional deposits, it would earn a total of only 6 cents after a year. But if that money was in a high-yield savings account that earns a 4.00% APY, even if you didn't make any additional deposits, the balance would grow by more than $24 in that same time period. That's a gain for simply choosing a better savings account. 
See how APYs have moved at high-yield accounts versus regular accounts
National brick-and-mortar banks
You can try your own calculations with NerdWallet's savings calculator to see what your savings could earn.  
Fed rate increases are continuing into 2023 — so far. Take advantage by storing your money in a high-yield savings account. You'll earn better rates than with a regular savings account, and you can be better prepared for whatever financial situations come your way.
APY
4.60%
With $0 min. balance for APY
Bonus
$300
Earn up to $300 with direct deposit. Terms apply.
Get more smart money moves – straight to your inbox
Sign up and we'll send you Nerdy articles about the money topics that matter most to you along with other ways to help you get more from your money.