What Is a Routing Number? Definition and Where to Find Yours
This nine-digit number identifies your bank in a financial transaction. You'll need your routing number for tasks such as setting up direct deposit of your paycheck or tax refund.
Many or all of the products featured here are from our partners who compensate us. This influences which products we write about and where and how the product appears on a page. However, this does not influence our evaluations. Our opinions are our own. Here is a list of our partners and here's how we make money.
Discover the bank accounts that fit your financial goals
Just answer a few questions to compare bank accounts that meet your needs.
Your routing number is one of the long strings of numbers at the bottom of your checks. You need to know your number to set up direct deposit for your paycheck or benefits. But what exactly is a routing number, which number is it on the bottom of checks, and how else might you need to use it? Read on to find out.
What is a routing number?
Routing numbers are nine-digit numbers that identify the bank or credit union in a financial transaction. The numbers were adopted by the banking industry in 1910 to make transactions quicker and more efficient. Some banks have one specific routing number only, while bigger banks can have several routing numbers assigned to them. Using the numbers reduces the chances of miscommunication in money transfer requests. So even if two banks have similar names, they're distinct from one another because of their different routing numbers.
Skip ahead to see lists of routing numbers at two of the three largest banks as well as some online banks and credit unions, and learn how to find a Chase routing number:
Understanding the parts of a check

1. Your personal information 2. Check number 3. Date the check was written 4. Recipient's name 5. Payment amount

6. Memo line 7. Name of the bank 8. Routing number 9. Account number 10. Your signature
When you'll need your routing number
You'll need your routing number in a variety of situations, including setting up direct deposit, automatic loan payments or recurring transfers like bill payments.
You'll also need it when you file taxes if you want to receive your tax refund as a direct deposit or to debit a tax payment from your account. If you plan on transferring money between accounts at two different banks, you'll need it then, too.
You will only need your routing number when funds are being directly transferred to or from your bank account — never for debit card or credit card purchases.
How to find your routing number
Each bank has at least one routing number, although larger banks can have more. At a bank with multiple routing numbers, they can change depending on the location where you opened your account and the type of transaction you're making. If you live in Texas, for example, your routing number to set up direct deposit can be different from your friend's in California, and different from your mom's when she's accepting an incoming wire transfer — even if the three of you use the same bank.
You can find your routing number at the bottom left corner of your personal checks. It's the first nine digits of the long line of numbers. Called the magnetic ink character recognition line, that string of numbers contains your routing number, account number and check number in that order.
If you don't have a check handy, you can also find the routing number in the following places:
Your bank's website or mobile app (you may need to log in to your account first).

Through your bank's phone customer service.
Be aware that routing numbers can change. Financial institutions can close branches, reorganize operations or change the purpose of a routing number, all of which can affect the number connected to your account. If your bank has undergone changes (such as merging with another bank, for example) since you opened your account, confirm the routing number with your bank before using it.
Bank of America routing numbers
Confirm that your state's routing number below is the same on your checks or in your logged-in online account.
Disclaimer: These are Bank of America routing numbers for checking accounts for electronic payments only. Some states or regions have different routing numbers for checks and electronic payments. In most cases, there are separate routing numbers for wire transfers as well.
| | |
| --- | --- |
| | |
| | |
| | |
| | |
| | |
| | |
| | |
| | |
| | |
| | |
| | |
| | |
| | |
| Illinois (South and Chicago Metro) | |
| | |
| | |
| | |
| | |
| | |
| | |
| | |
| | |
| | |
| | |
| | |
| | |
| | |
| | |
| | |
| | |
| | |
| | |
| | |
| | |
| | |
| | |
| | |
| | |
| | |
| | |
| | |
| | |
| | |
| | |
| | |
| | |
| | |
| | |
| | |
| | |
| | |
| | |
Chase routing numbers for personal accounts aren't available on Chase's public-facing website. You can find your routing number by referencing your Chase bank account checks or by logging in to your account online. Chase business account routing numbers are available on its public website, however.
Wells Fargo routing numbers
Confirm that your state's routing number below is the same on your Wells Fargo checks or logged-in online account.
Disclaimer: The Wells Fargo routing numbers below are for checking accounts that aren't used for wire transfers. There are two for California, but the one listed below works across the state.
Online bank and credit union routing numbers
Confirm that your routing number below is the same in your logged-in online account. Unless otherwise noted, these are the routing numbers for electronic payments and checks.
Frequently asked questions
Routing number vs. account number: What's the difference?
How do I find my bank's routing number?
How do I find my bank's routing number without a check?
Take advantage of the highest interest rates since 2007 with the best high-yield savings accounts.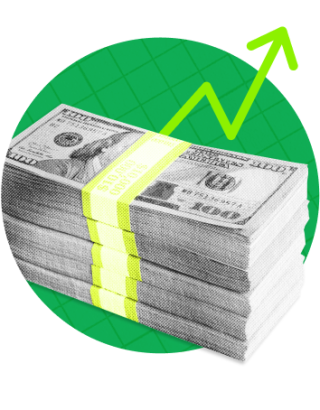 Get more smart money moves – straight to your inbox
Sign up and we'll send you Nerdy articles about the money topics that matter most to you along with other ways to help you get more from your money.