What Is the Federal Funds Rate?
The federal funds rate doesn't just affect banks. It has ripple effects on the price of consumer products such as credit cards, student loans and mortgages.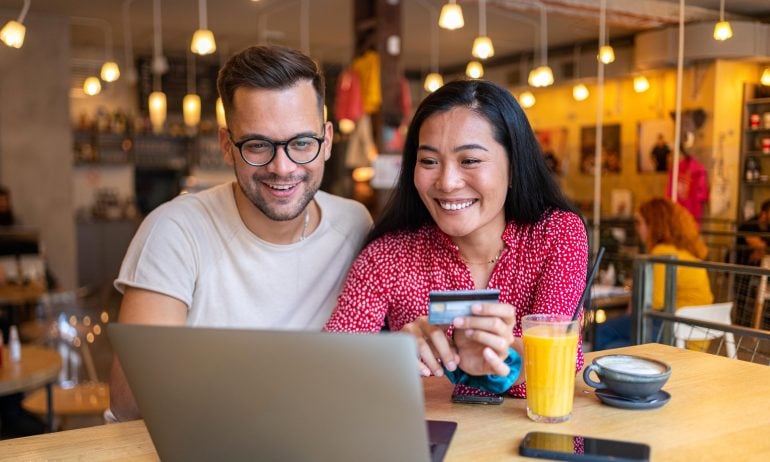 Many or all of the products featured here are from our partners who compensate us. This influences which products we write about and where and how the product appears on a page. However, this does not influence our evaluations. Our opinions are our own. Here is a list of our partners and here's how we make money.
Discover the bank accounts that fit your financial goals
Just answer a few questions to compare bank accounts that meet your needs.
Updated Sept. 20, 2023, to reflect the latest Fed rate change.
Current rate: The Fed rate is currently 5.25% to 5.5%. That's according to the Federal Reserve, which meets eight times a year to set the federal funds rate.
The federal funds rate, or Fed rate, is the interest rate that U.S. banks pay one another to borrow or loan money overnight. It also affects interest rates on everyday consumer products, such as credit cards or mortgages.
Since banks are required to keep a minimum amount of money in reserves, banks with excess reserves often loan money to banks that can't meet those requirements.
Right now, the Fed interest rate is 5.25% to 5.5%. The Federal Open Markets Committee, which sets interest rates, established that rate in late July. At its most recent meeting in September, the committee decided to leave the rate unchanged.
After sitting at 0% for more than a year during the coronavirus pandemic, the rate has steadily climbed since March 2022, as the Federal Reserve aims to combat rising inflation. Since March 2022, the Fed has paused rate hikes twice: in June 2023 and September 2023.
The committee meets next on Oct. 31 - Nov. 1, 2023.
What happens when the Fed raises interest rates?
First, some context on Fed rate hikes. The Federal Reserve raises the federal funds rate to curb inflation. When it increases the Fed rate, banks pay more to borrow money from one another. Those banks pass on that expense to customers by charging higher interest rates on products like credit cards and mortgages. The idea is that by increasing the cost of credit, demand for goods and services will fall, causing their prices to subsequently fall, too.
When the federal funds rate rises, it doesn't just affect banks sending and receiving money. Interest rates also increase on other forms of debt, including money borrowed via credit cards, mortgages and loans.
Here's why that happens: The Federal Reserve can change the federal funds rate only. But since that rate is tied to other rates and variables, those changes have wide-reaching effects. When the fed rate goes up, it's more expensive for banks to borrow money. So it gets more expensive for consumers to borrow money, too. Anything tied to financing, including credit cards, car payments, student loans or mortgages, can get pricier.
Nerd out on financial news
A NerdWallet account is the smartest way to see the latest financial news and what it means for your wallet.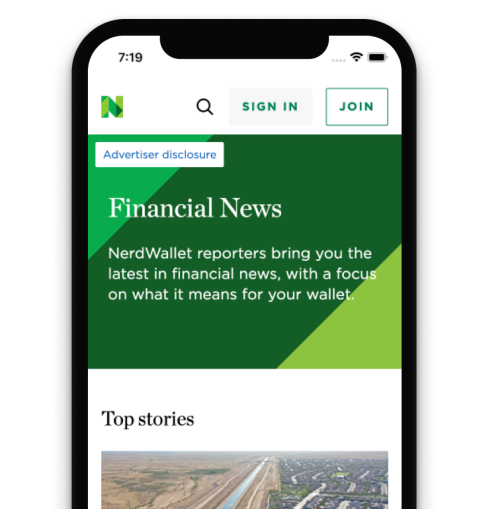 How does the Fed raise interest rates?
The Federal Open Market Committee, a 12-member group of banking leaders from around the country, sets the federal funds rate and much of the Federal Reserve's monetary policy. It meets eight times a year and sometimes makes rate changes – including increases or decreases – outside its scheduled meetings.
Federal Open Market Committee meetings in 2023:
What is the Federal Reserve Board?
The Federal Reserve Board is the umbrella agency that governs the Federal Reserve System. It comprises three groups: the 12 Federal Reserve Banks in the U.S., the Board of Governors and the Federal Open Market Committee.
It's responsible for the Federal Reserve achieving its three congressional mandates: maintaining maximum employment, steady prices on goods and services, and moderate interest rates throughout the country.
Take advantage of the highest interest rates since 2007 with the best high-yield savings accounts.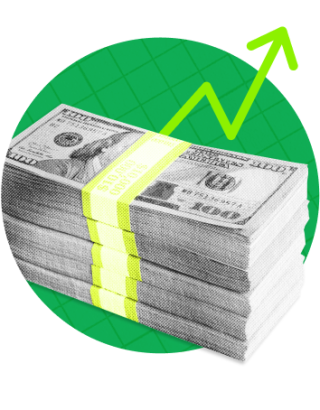 Get more smart money moves – straight to your inbox
Sign up and we'll send you Nerdy articles about the money topics that matter most to you along with other ways to help you get more from your money.