What to Do When You Can't Open a Bank Account
If you are denied a bank account, verify your application details, review consumer reporting records and consider banking alternatives.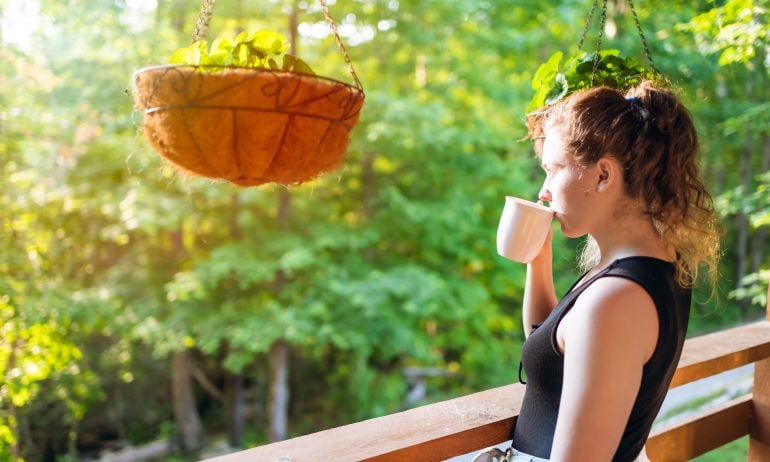 Many or all of the products featured here are from our partners who compensate us. This influences which products we write about and where and how the product appears on a page. However, this does not influence our evaluations. Our opinions are our own. Here is a list of our partners and here's how we make money.
Discover the bank accounts that fit your financial goals
Just answer a few questions to compare bank accounts that meet your needs.
Just as an application for a credit card might not be approved, a bank or credit union could deny an account application. If this happens to you, be aware that you have other options.
Why can't I open a bank account?
A bank can deny your request to open an account because of past accounts that were closed due to negative balances, a history of overdrafts or problems verifying your identity.
Of the 7 million U.S. households that don't have a bank account, about 20% say one reason is because of ID verification, credit problems or issues with a former bank account, according to a 2019 FDIC survey. Other reasons include customer concerns about keeping the minimum bank balance and inconvenient bank locations.
If you're unable to open a bank account, here are some tips on what to do next.
What to do if you can't open a bank account
When you apply to open a bank account, you usually have to provide your name, address, Social Security Number, driver's license or passport details and other personal information. Your bank will likely work with third-party companies to electronically verify your application. If the information can't be confirmed, it may lead to a denial. If you believe you may have listed incorrect data on your application by mistake, consider reapplying.
Review your consumer reporting files
It's possible your bank may have confirmed who you are, but denied opening an account because of other reasons, such as a record of an unpaid balance from overdraft charges. Banks rely on consumer reporting agencies such as ChexSystems or Early Warning Services for information on applicant banking histories. When this information causes a denial, you have the right to receive a copy of your file.
The file could list outstanding debts from old accounts, the status of those debts (paid or unpaid) and whether a past account was closed due to suspected fraud. You can use the information from the report to contact the previous bank and pay off any outstanding fees or dispute errors. You could also file a dispute directly with the reporting agency. To reach ChexSystems, call 800-428-9623. For Early Warning Services, call 800-745-1560.
SoFi Checking and Savings

APY
4.60%SoFi members with Direct Deposit or $5,000 or more in Qualifying Deposits during the 30-Day Evaluation Period can earn 4.60% annual percentage yield (APY) on savings balances (including Vaults) and 0.50% APY on checking balances. There is no minimum Direct Deposit amount required to qualify for the stated interest rate. Members without either Direct Deposit or Qualifying Deposits, during the 30-Day Evaluation Period will earn 1.20% APY on savings balances (including Vaults) and 0.50% APY on checking balances. Interest rates are variable and subject to change at any time. These rates are current as of 10/24/2023. There is no minimum balance requirement. Additional information can be found at http://www.sofi.com/legal/banking-rate-sheet.
Consider other banking options
It's difficult to have a bank account approved if you have a consumer reporting agency record. In addition, young adults and recent immigrants may not have a U.S. banking history for these agencies to verify. This may mean you can't open a traditional account today, but it doesn't have to stop you from accessing banking services. Here are some other options to consider.
Some institutions offer second chance checking accounts specifically for customers who can't qualify for a traditional option. The alternative account might lack some features such as overdraft protection or the ability to avoid monthly fees, but it gives customers a chance to develop a solid banking history. (Note that this option generally doesn't involve applying for loans, so it won't help you build a credit history.)
Many prepaid debit cards let you access important banking functions, such as direct deposit, online bill pay and electronic bank transfers to savings accounts (which can help you build your savings balance). They are generally available to customers regardless of banking history. Some of the best choices have no or low monthly fees and access to thousands of ATMs.
Not being able to open a bank account shouldn't mean not being able to access banking. Whether you resolve the account issue directly with the institution or choose to shop around, there are a number of solid financial service companies that would be happy to have your business.
Bank on a brighter future
See how to find a bank with great service for you and a mission to make the world better for us all.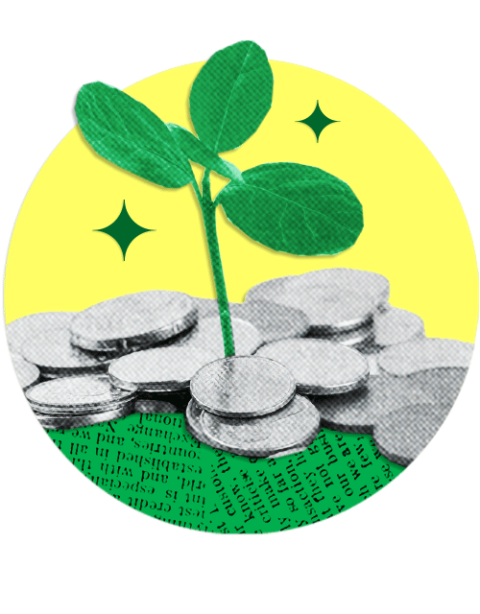 APY
4.60%
With $0 min. balance for APY
Bonus
$300
Earn up to $300 with direct deposit. Terms apply.
Get more smart money moves – straight to your inbox
Sign up and we'll send you Nerdy articles about the money topics that matter most to you along with other ways to help you get more from your money.