NerdWallet Secures $64 Million in Series A Funding to Transform Personal Finance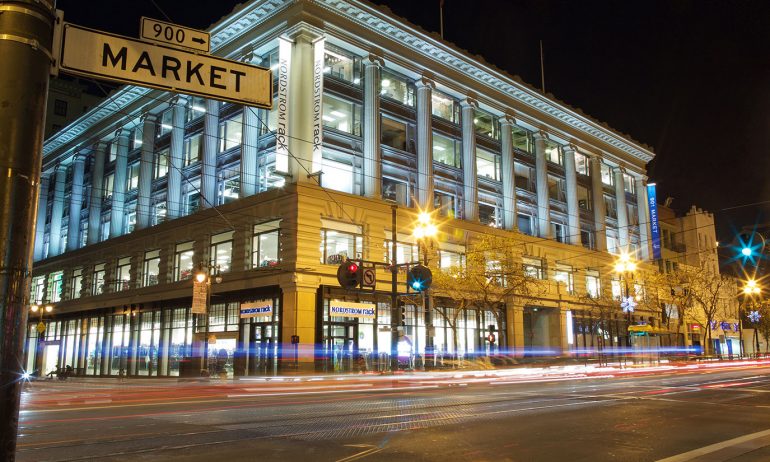 Many or all of the products featured here are from our partners who compensate us. This influences which products we write about and where and how the product appears on a page. However, this does not influence our evaluations. Our opinions are our own. Here is a list of our partners and here's how we make money.
NerdWallet, the fintech startup aimed at bringing clarity to consumer finance decisions, announced a $64 million Series A funding round on Tuesday.
The venture capital round is the first for NerdWallet, a profitable company founded in 2009, and was led by Institutional Venture Partners (IVP) with participation from RRE Ventures, iGlobe Partners and additional angel investors.
The San Francisco-based company says that when combined with existing cash reserves and a $33 million flexible loan facility from Silicon Valley Bank, the funding gives it more than $100 million to solidify its standing as a leader in online personal finance.
"Consumers don't have a source of truth when making critical financial decisions," said Tim Chen, CEO and founder of NerdWallet. "They are either turning to friends and family who aren't experts or to advisors who want to sell them something. NerdWallet intends to bridge this gap by being an informed and trusted data-driven partner for consumers."
NerdWallet helps users negotiate major financial decisions like selecting an insurance provider, choosing a credit card, planning for retirement or starting a small business.
Investors say the startup, which has forged partnerships with eight of the largest banking and credit card companies in the world and a dozen insurance providers, has set itself up well in the still-emerging financial technology space.
"NerdWallet is the best-kept secret in the financial technology market," said Jules Maltz, general partner at IVP. "With its explosive growth, strong profitability and strategic long-term vision, NerdWallet is positioned to win the multibillion-dollar personal finance market. We're proud to lead NerdWallet's first-ever funding round and believe its vision of bringing clarity and transparency to all financial decisions is going to have huge social impact."
Tom Loverro, who led investment on behalf of RRE Ventures, called personal finance "the last major category ripe for disruption."
"Traditional banking and financial services are under attack," he said. "The industry landscape will look dramatically different 10 years from today, with new technologies and startups changing the way consumers handle their finances."
In 2014, nearly 30 million users came to NerdWallet for its tools, research and expert advice to guide their financial decisions. With more than 200 employees, the company's user base is growing by more than 150% year over year, while its revenues tripled.
In addition to its own tools and reporting, NerdWallet connects consumers with a community of independent, vetted financial experts and medical billing specialists who provide personalized advice.
Maltz and Loverro will join Chen on NerdWallet's board of directors. Soo Boon Koh, founder and managing partner of iGlobe, will become a board observer.
James D. Robinson III, former CEO of American Express; Vikram Pandit, former CEO of Citigroup; and David Henke, former senior vice president of engineering and operations at LinkedIn and Yahoo, will serve as board advisors.
Additional investors in the round include Arjan Schütte of Core Innovation Capital, Aaron Lee, Brian Lee, Dharmesh Thakker, Emilie Choi, Eric Bahn, Josh Tonderys, Mike Grishaver, Parker Barrile, Raymie Stata, Richard Jun, Ryan Roslansky, Scott Roberts, Shirshanka Das and Sumir Meghani.
---
Photo of NerdWallet headquarters by Darren Hull.