Cash Advances Still Sting, but a Credit Card Loan? Maybe Less So
Alternatives for borrowing against your credit limit — if your card offers such features — can cost less than using your card at an ATM for fast cash.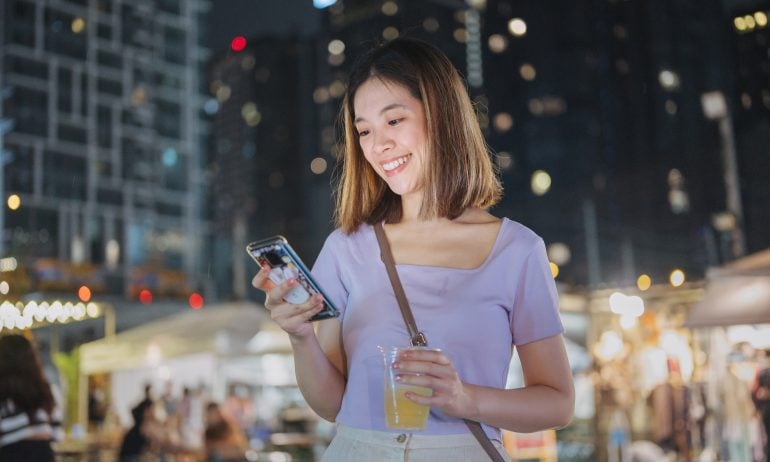 Many or all of the products featured here are from our partners who compensate us. This influences which products we write about and where and how the product appears on a page. However, this does not influence our evaluations. Our opinions are our own. Here is a list of our partners and here's how we make money.
When you lack the money in your bank account to deal with an unexpected cost, a credit card cash advance is one way to get quick access to needed funds — but there are some major downsides. You'll be on the hook for cash advance and ATM fees, along with interest that begins to accrue the moment you get the money.
And about that interest: According to data from the Federal Reserve of St. Louis, average APRs among cards that charged interest reached 20.4% in November 2022. That's already pretty high, and in many cases, interest rates specifically for cash advances are even higher than that.
In other words, that cash advance is going to cost you. 
However, you may have other, less expensive options, thanks to credit card loan programs that let you borrow against your card's existing credit limit — which is essentially what you do when you request a traditional cash advance. But unlike a cash advance, these newer loan programs have several benefits:
A fixed interest rate for the life of the loan. 

No separate loan application or credit check is required.

No fees in many cases, beyond your interest payments (or any potential late payments).

A transparent process that lets you see what options you'd be eligible for and what the monthly cost of each option would be.
New ways to borrow against your credit limit
Among major lenders, both Chase and Citi offer these types of loans to qualifying cardholders. You can see what you'd potentially be eligible for by logging in to your account online or through the Chase or Citi apps.  
My Chase Loan allows you to borrow a minimum of $500. You'll be given the option of several payment plans of varying terms — for example, you might be able to choose something like a six-month or 12-month plan, potentially at a much lower APR (think single digits) than your card's ongoing variable rate for purchases. (Your rate and terms will vary based on your creditworthiness.) You'll also see what the monthly payment would be with each loan option. Your loan payment will be added to your credit card minimum payment each month until you pay it off. There's no penalty if you decide to pay off your loan early. Terms apply.
A Citi Flex Loan operates similarly: Borrow a minimum of $500 at a fixed APR for a set period of time. You'll be able to choose from loans of different amounts and lengths, and you'll see what your monthly payment will be based on the terms you choose. Your payment will be included with your minimum monthly credit card payment each month. Terms apply.
Beyond these loan programs from big players, you may have other options. For instance, hybrid products from a startup called Upgrade can be used to make purchases, as you would with a traditional credit card, but you pay off your bill in fixed installments at a set APR, as you would with a personal loan. You can also borrow against your credit limit by requesting that cash be deposited in your account. APRs and terms vary, but it may still be much less expensive than a cash advance.
Both of these loan programs offer access to money relatively quickly for a lower cost than a cash advance, but there can be downsides:
You don't get cash in hand immediately. With My Chase Loan, the borrowed money may take one to two business days to be direct-deposited into your account. Citi Flex Loans can also come in the form of a direct deposit, which takes as little as a business day, or a mailed check, which takes however long the mail takes.

Interest rates may not be competitive with personal loans. Depending on what you qualify for, you may be eligible for lower rates on other types of loans (though for a personal loan, you do need to apply and go through a credit check). If you have a little more time to shop around, it could be worth seeing how else you can get the money you need.

You'll still pay interest. If you need money for upcoming purchases, there are other possible payment options charging no interest, though you may be subject to a fee.
If you have expensive purchases coming up, there are ways to use credit cards to delay interest payments or split up payments:
A buy now, pay later-like plan through your credit card — like My Chase Plan or Citi Flex Pay — allows you to split a larger charge into monthly installments that are added onto your credit card bill. With Chase, you'll pay a fixed monthly fee, while with Citi's plan, you'll be charged interest. Many other major issuers offer some version of these plans. But whether you opt into an installment plan through your credit card or through a third-party buy now, pay later service, exercise caution. A September 2022 report from the Consumer Financial Protection Bureau identifies costly risks associated with these plans, including the likelihood of spending more and the risk of being unable to afford payments if you stack multiple loans at once.

A credit card with a 0% interest promotion on new purchases can give you a year or more, depending on the card, to pay down a balance interest-free. Just know that if you have any remaining debt when the promotion ends, you'll begin to be charged the card's usual interest rate.
Find the right credit card for you.
Whether you want to pay less interest or earn more rewards, the right card's out there. Just answer a few questions and we'll narrow the search for you.
Get Started
Get more smart money moves – straight to your inbox
Sign up and we'll send you Nerdy articles about the money topics that matter most to you along with other ways to help you get more from your money.