Can Credit Card Companies Tell If You Lie on an Application?
If you knowingly report inaccurate data on a credit application, you're committing fraud. And while a credit card issuer might not immediately request verification, legally it's possible.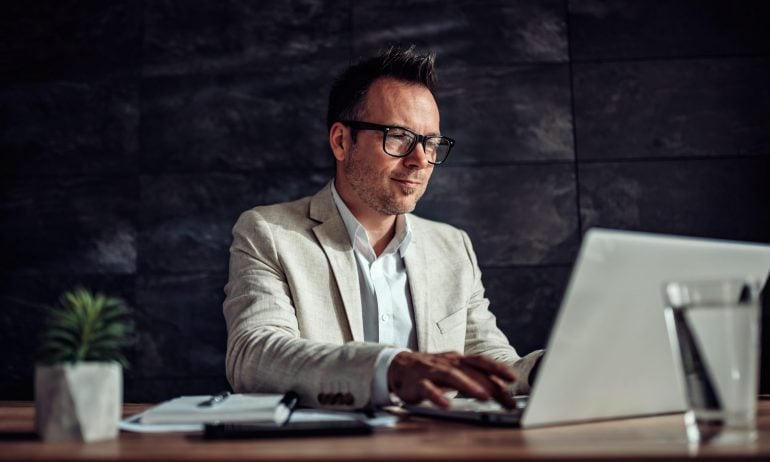 Many or all of the products featured here are from our partners who compensate us. This influences which products we write about and where and how the product appears on a page. However, this does not influence our evaluations. Our opinions are our own. Here is a list of our partners and here's how we make money.
When you apply for a credit card, the application will ask you a number of questions, ranging from your Social Security number and income to your employment status, rent or mortgage payment, and more.
If you knowingly report inaccurate data on a credit card application, you're committing fraud, the penalties for which can include seven figures' worth of fines and/or decades of imprisonment.
While credit card companies often will not ask for verification of things like income, legally they can. And either way, lying on a credit card application could come back to bite you, especially if you end up overextending yourself on the card.
Typically, a credit card application will require that you check a box to attest that, to the best of your knowledge, you're supplying accurate information.
Does your lender really verify income and debt information?
By federal law, lenders cannot extend credit to someone without first determining that the applicant has the ability to make payments, which is why credit card applications ask for things like your income, employment information, and what you pay in mortgage or rent.
The credit card company might not ask for verification of such information, at least not immediately. And the truth is, large discrepancies are much more likely to raise red flags than "fudging." For example, if you claim $10,000 of income on your tax return and $90,000 of income on your credit card application, you have a better chance of getting caught than if you claim $10,000 and $12,000, respectively.
But the application and underwriting process for credit cards has grown ever more sophisticated over time, and lenders — especially ones that you already have accounts with — can much more easily ferret out problematic data when you apply.
There's also nothing preventing a lender from periodically reviewing your account even after you've been approved.
What happens if you're caught lying on a credit card application?
Lying on a credit card application can be a costly mistake, as it constitutes fraud and can result in up to $1 million in fines and/or 30 years in prison.
In 2012, a man was convicted of bank loan application fraud after being accused, years earlier, of reporting $12,488 of income to the IRS and $90,000-$122,000 of income on multiple credit applications. While he wasn't fined $1 million or sentenced to 30 years in prison, he did have to pay a fine of almost $50,000 and was sentenced to time served and supervision upon release.
And keep in mind that while a lie may not be discovered immediately, it's possible it could haunt you later. After all, if you feel the need to lie on a credit card application, it's likely because such a product doesn't fit into your budget. And if you're unable to manage a high credit limit responsibly, it can quickly spiral into a mountain of expensive debt. (Credit card APRs are routinely in the double digits.)
It can get worse than that, too. If you're so buried in debt that bankruptcy becomes your only option, then credit card issuers and other banks will work to determine why it is that you're unable to pay. They'll require tons of data and documents from you, and that information could lead to legal woes if it doesn't corroborate what you stated on your initial application.
What to do instead of lying on a credit card application
It's possible that by falsely inflating your income or claiming to be employed when you aren't, you might secure a credit card approval or a larger credit line. But honestly, it's not worth the potential risk.
If you need access to a credit card but don't think you meet income or other requirements, consider other options, such as:
A secured credit card: Secured credit cards are easier to get for those with low income or bad credit — FICO scores of 629 or lower — because they require that you put down a security deposit as collateral, which lessens the risk to the issuer. That deposit becomes your credit line, and after a period of time of responsible use, you may be eligible to upgrade to a traditional unsecured credit card with a higher limit (and get your deposit back).

Becoming an authorized user: When a loved one or someone that you trust adds you as an authorized user to their credit card, you're able to use their account to make purchases. (You even get your own card with your name on it.) You're not liable for those purchases, though, as that responsibility falls to the primary user who added you. In some cases, if the primary user already has good credit, your own credit could benefit, too.
Report your income, debt, employment status and housing costs correctly on your credit card application. Chances are, your lender won't verify these items. But it has every right to, and if it does, you could end up in big trouble.
Find the best card for your credit
Check your score anytime, and NerdWallet will show you which credit cards make the most sense.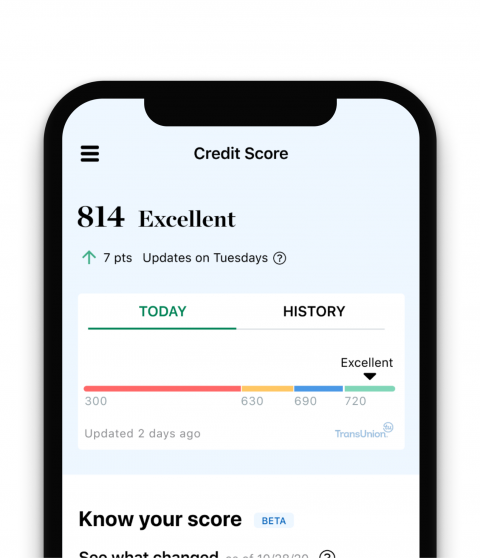 Find the right credit card for you.
Whether you want to pay less interest or earn more rewards, the right card's out there. Just answer a few questions and we'll narrow the search for you.
Get Started
Get more smart money moves – straight to your inbox
Sign up and we'll send you Nerdy articles about the money topics that matter most to you along with other ways to help you get more from your money.