Why Does My Credit Card Minimum Payment Keep Rising?
Credit card issuers can increase your minimum payment due to several factors. Depending on the issuer, your balance, interest and fees could affect the cost.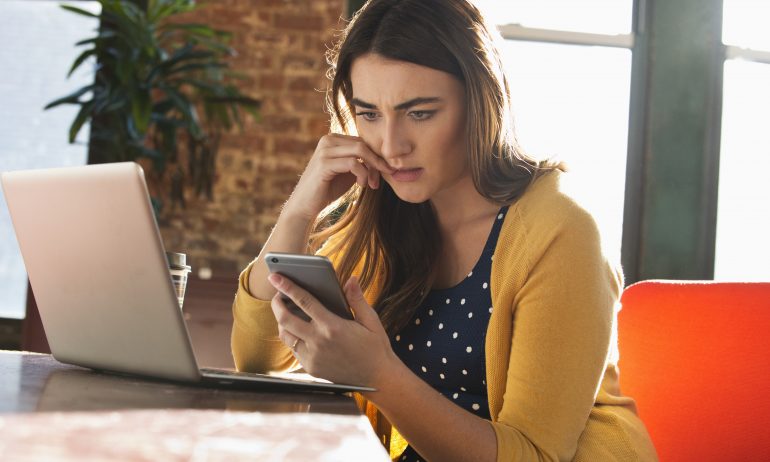 Many or all of the products featured here are from our partners who compensate us. This influences which products we write about and where and how the product appears on a page. However, this does not influence our evaluations. Our opinions are our own. Here is a list of our partners and here's how we make money.
If you're carrying a balance on your credit card, the card issuer typically calculates your minimum payment each month as a percentage of what you owe — and that figure will rise if you're charging more to the card each month and growing the balance.
But there can also be other factors at work. Depending on the issuer, your minimum payment may also include interest, late fees, amounts that exceed your credit limit, or installment plan payments.
The point is, a minimum monthly payment isn't a static figure and can in fact be a maddening moving target. Here what to know about it and how to keep yours under control.
Ready for a new credit card?
Create a NerdWallet account for insight on your credit score and personalized recommendations for the right card for you.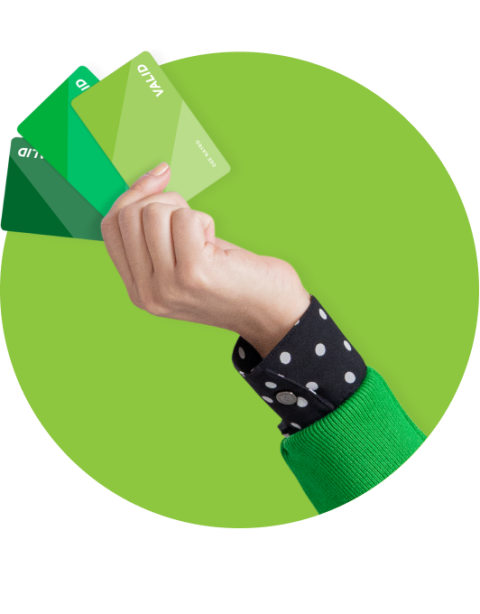 Knowing how your minimum payment is calculated offers insight
As a percentage of what you owe (typically 1%-3%).

As a percentage of what you owe, plus interest and late fees you've incurred.
Most issuers also have a "base" minimum payment of $20-$35. This is what you'll be charged if neither of the two calculations above produces a dollar amount equal to that base minimum. If you owe less than this base figure, that small balance becomes in effect your minimum due for the month.
Some credit card issuers might also roll any amount over your credit limit into your minimum payment. The same may apply to missed payments. Or if you've accepted an installment plan like a Citi Flex Loan, American Express' Pay It Plan It® or Chase's My Chase Plan, the amount you owe for those plans could also be added to your minimum payment.
Sometimes, an issuer will use a combination of these calculations to determine your minimum payment. As an example, a cardmember agreement might state:
"If your balance is less than $25, your minimum payment will be equal to your balance. Otherwise, your minimum payment will be the greater of $25 or 1% of your balance plus new interest and late payment fees."
Every issuer's terms and base minimum payments are different, so it's important to read your cardmember agreement to understand how yours is calculated.
Possible reasons why your minimum payment increased
In general, if your minimum payment keeps rising and it becomes more difficult to pay, you should consider it a warning sign to reevaluate your finances. Usually, a minimum payment is growing for one (or possibly some combination of) the following reasons:
You're charging more: If your issuer is taking a percentage of your outstanding balance to calculate your minimum payment, charging more will cause this figure to rise. For instance, if you usually charge $1,000 to your card each month and your issuer charges 2% of the outstanding balance, your minimum payment will be $20. But if your spending starts to rise and the balance increases to $2,000, your minimum may puff up to $40.

You're incurring interest: The only way to avoid getting hit with interest is to pay off your balance in full each month. Most credit cards carry double-digit interest rates, so if you're carrying a balance, these charges are getting tacked onto your minimum every month. Although it probably won't pinch too much initially, over the course of several billing cycles your minimum could get very high.

You're incurring fees: Habitually paying your credit card bill late could also cause your minimum payment to skyrocket. Most issuers roll these charges into your minimum until they're paid off, and will continue to tack them on as you incur them.

You're behind on your payments: If you didn't make your minimum payment last month, it will likely be added to your minimum payment the following month. If you continue to miss payments, your minimum will continue to rise.
Tips for taming your minimum
Paying the minimum on your credit card will delay debt repayment. It's fine to pay only the minimum in an emergency or crisis. In that kind of situation, it's more important to prioritize essentials like groceries, utilities and the roof over your head. And meeting at least the minimum payment still goes a long way toward preserving access to credit and maintaining an account in good standing.
Outside of such exceptions, though, it's ideal to pay more than the minimum to climb out of debt faster and save on interest charges. Here are a few strategies for keeping your minimum payment under control:
Keep a budget and track your spending: This will prevent you from charging more than you can afford to pay off in one month. If you're struggling to make your minimum payment, consider how you can lower the cost of your bills or ways to find fast cash.

Consider get-out-of-debt strategies to lower your balance: If you don't explore options to get out of debt, interest will keep accruing and your minimum payment will keep rising.
Find the right credit card for you.
Whether you want to pay less interest or earn more rewards, the right card's out there. Just answer a few questions and we'll narrow the search for you.
Get Started
Get more smart money moves – straight to your inbox
Sign up and we'll send you Nerdy articles about the money topics that matter most to you along with other ways to help you get more from your money.