How Long Do Pending Transactions on a Credit Card Take?
Pending transactions can be confusing, but they are a normal part of using a credit card and typically resolve on your account within five business days.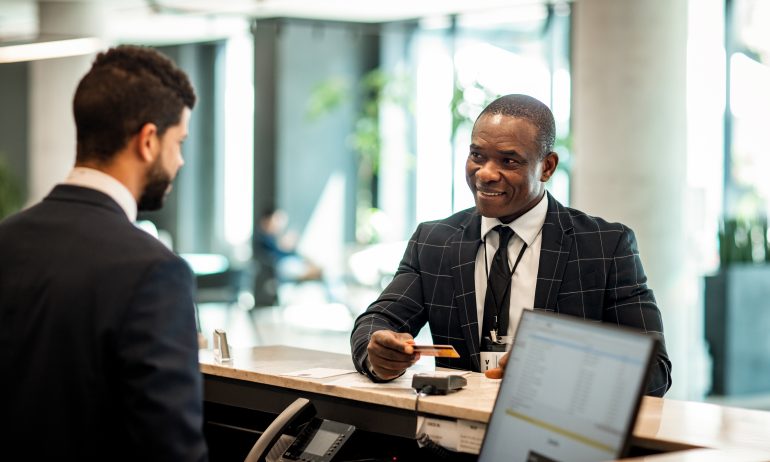 Many or all of the products featured here are from our partners who compensate us. This influences which products we write about and where and how the product appears on a page. However, this does not influence our evaluations. Our opinions are our own. Here is a list of our partners and here's how we make money.
When you make a purchase with your credit card, the transaction typically won't appear on your account statement right away. Instead, it will usually show up at the top of your online transaction history as a pending transaction. Pending transactions are temporary and a normal part of making purchases with a credit card. These charges will eventually resolve on your statement once they have been fully processed by the merchant and your credit card issuer.
Here's what you need to know about how long pending transactions on a credit card take, how they are processed and what to do if you encounter a problem.
While a charge is listed as pending, it's not yet added to your account balance. However, the amount is subtracted — at least temporarily — from your credit limit, the amount of credit you have available on the card.
Ready for a new credit card?
Create a NerdWallet account for insight on your credit score and personalized recommendations for the right card for you.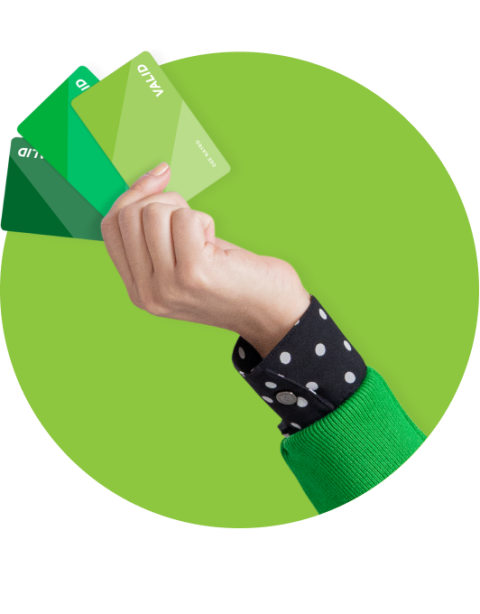 What is a pending transaction?
A pending transaction is a purchase or pre-authorization that has been approved by your credit card company but still needs to be processed by the merchant. Essentially, it means that the merchant has checked in with your credit card issuer to confirm that you have enough available credit on your account to be charged.
Though the pending amount may be deducted from your available credit limit, this is not a final charge, so pending transactions don't accrue interest, and they aren't included in your credit card's current balance until they are finalized.
How long do pending credit card transactions take to clear?
The short answer here is, it depends. The vast majority of credit card transactions are finalized within five days. However, there are two parties involved in any pending transaction — the merchant and the credit card issuer. Processing time on each side of that transaction will impact the total time that the pending transaction on a credit card takes to clear.
Since pending transactions are not finalized purchases, any charges listed as pending on your statement closing date won't be included in your statement balance. Instead, those charges will roll over to your next statement once they are finalized.
Typical timing for pending transactions by issuer
On the issuer side of the transaction, each credit card company has its own timeline for how long pending transactions take to finalize on your account. Here's a quick look at the typical timelines given by each major credit card issuer:
How long each major issuer may take
Note that issuers can only speak to the side of the transaction that they control, so there are infrequent instances where a delay in approval on the merchant side of the transaction could extend this timeline.
What's the difference between a pending transaction and a hold?
Although most pending transactions are resolved within five business days, credit card holds are an exception. Sometimes called pre-authorizations, credit card holds allow merchants to reserve a certain amount of funds on your credit card in advance of a large purchase. These holds are often used by hotels, rental car companies and other merchants that need to make sure funds are available before providing a large product or service to a customer.
Unlike typical pending transactions, credit card holds can last for a longer period of time, depending on the merchant and the type of purchase. For example, if you rent a car for seven days, the rental car company may place a hold on your card for the entire length of your rental, plus an additional day or two.
How to resolve an issue with a pending transaction
If you suspect a problem with a pending transaction on your credit card, your first course of action should be to contact the merchant directly. They may be able to cancel or refund the transaction, or answer any questions you may have about the charge.
If the merchant is unresponsive or doesn't resolve the issue to your satisfaction, you may then file a dispute with your credit card issuer. However, keep in mind that you have 60 days to dispute any transaction on your credit card, so don't panic if you're not able to fully resolve the issue while the transaction is still pending.
Find the right credit card for you.
Whether you want to pay less interest or earn more rewards, the right card's out there. Just answer a few questions and we'll narrow the search for you.
Get Started
Get more smart money moves – straight to your inbox
Sign up and we'll send you Nerdy articles about the money topics that matter most to you along with other ways to help you get more from your money.