How Long Does a Balance Transfer Take?
Most balance transfers can be completed within two weeks, with some taking only a few days. But it can vary widely. Here's how to anticipate how long it will take.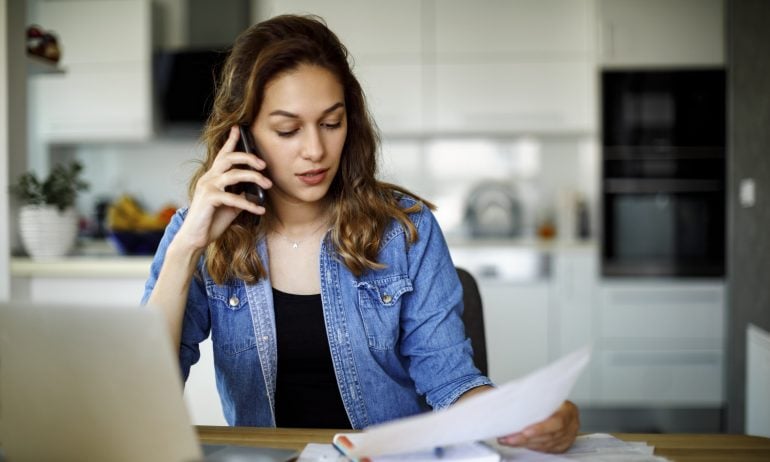 Many or all of the products featured here are from our partners who compensate us. This influences which products we write about and where and how the product appears on a page. However, this does not influence our evaluations. Our opinions are our own. Here is a list of our partners and here's how we make money.
But how long, exactly, does a balance transfer take? The short answer is: It depends.
Most balance transfers can be completed within two weeks, with some processing in as little as a few days. But several factors will impact that timing — including which bank issues the card in question — and complications can arise that may delay your credit card balance transfer process.
Here's what you need to know about how long the process is likely to take depending on your situation, how to track the progress of your balance transfer, what to do in the meantime and what to do if you suspect a problem with the processing of your balance transfer request.
Keep making regular payments while you wait. Even if you can only make the minimum payment on your original card or cards before the balance transfer finishes processing, it's important to do so in order to avoid late fees and a potential negative impact on your credit scores.
Typical timing for balance transfers by issuer
Each credit card issuer has its own timeline for how long the balance transfer process takes. Here's a quick look at the typical timelines given by several major credit card issuers:
American Express: Five to seven days.

Bank of America: Up to two weeks.

Capital One: Three to 14 days.

Discover: Up to four days for existing cardholders; 18-21 days for new cardholders.

U.S. Bank: Up to 14 days.

Wells Fargo: Up to 14 days.
Note that at its core, a credit card balance transfer is similar to a wire transfer between bank accounts. There's a previous account with one issuer that has held the credit card balance up to this point, and there's a receiving account — in most cases with a different issuer — that will be taking over that balance from now on.
For the credit card balance transfer to be completed, both accounts have to be fully functional, and the two entities have to talk to each other in order to move the balance from one account to the other. That means the timing of your balance transfer will depend on which issuer is receiving the transferred balance — and where that balance is coming from.
Take charge and banish debt
Sign up with NerdWallet to get a full picture of your spending and personalized recommendations for credit cards that save money on interest.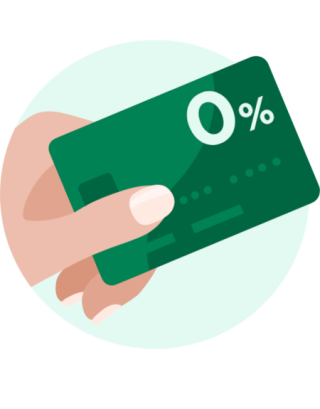 Other factors that impact credit card balance transfer timing
In addition to the issuers involved in your transfer, your answers to the questions below can help determine what, if any, bottlenecks may arise that could delay your balance transfer.
Are you transferring your balance onto a new credit card?
If you're opening a new 0% intro APR credit card in order to transfer a balance from an older, higher-interest credit card, the process will likely take longer than if you were transferring a balance to an existing card. That's because the new account has to be activated before the balance transfer can be completed, and with many issuers, account activation can't happen until you have your physical card in hand.
For example, Discover says that balance transfers for existing cardmembers take up to four days. However, if you open a new Discover card with the intention of transferring your balance from a different issuer, you'll have to wait 14 days after account opening before Discover will begin processing the balance transfer request.
How many credit card balances are you transferring?
If you're transferring balances from multiple credit cards onto a newly opened balance transfer credit card, it may take a bit longer for all of those processes to be completed.
Remember, each balance transfer is a separate conversation between the issuing account and the receiving account. The time that each transaction takes will depend on the various issuers' timelines.
How large is the balance you are transferring?
In some cases, the size of your credit card balance transfer can impact how quickly the transfer will be processed. If you're transferring a large balance, it may take slightly longer for the new credit card company to process the transaction.
Was the information in your balance transfer application accurate?
When delays in balance transfers do occur, inaccurate account information is the most likely culprit. Make sure that when you request a balance transfer, you double-check account numbers, addresses, your Social Security number and any other information that is requested.
How to track the process of your balance transfer
Typically, a simple look at your credit card account is all it takes to check the status of your balance transfer process. When the transfer is complete, you'll see that the balance on your new credit card has been raised by the amount that you transferred, and the balance on your previous credit card should go down to zero or decrease by whatever amount you asked to transfer.
You'll also see the balance transfer listed as a recent transaction on both accounts. If you don't yet see the balance transfer listed on your new card, chances are that your balance transfer is still in progress, so keep checking back or reach out to the issuer's customer service department if you think there may be a problem.
Once the transferred balance does show up on the account for your new card, make sure that you also check in on the account where the balance was previously held. Confirm that the full amount has been debited from that previous card, and continue to make regular payments on that card if it carries a balance above zero.
What to do if your balance transfer is delayed
If it's been a few weeks and you're reasonably confident that your credit card balance transfer is truly delayed, contact customer service with the issuer of the credit card that is receiving your balance transfer to find out what's holding up the process. Reasons for the delay could include processing errors, incomplete or inaccurate information, or a high volume of balance transfer requests.
Once you've identified the reason for the delay, you can take steps to help resolve the issue. For example, if there was an error in the information you provided, you can correct it and resubmit the request. If the receiving issuer is having trouble reaching the issuer that holds your existing credit card balance, you may be able to help facilitate that process by contacting the customer service department for your previous card. In the event that processing delays are due to a high volume of requests, there may be nothing more you can do but stay in consistent contact with the issuer while waiting until the backlog is resolved.
Regardless of the reason for the delay, what's most important is that you stay in communication with your credit card issuer throughout the process and keep making regular payments on your existing credit card balances while you wait to avoid late fees and any negative impacts to your credit report.
Find the right credit card for you.
Whether you want to pay less interest or earn more rewards, the right card's out there. Just answer a few questions and we'll narrow the search for you.
Get Started
Get more smart money moves – straight to your inbox
Sign up and we'll send you Nerdy articles about the money topics that matter most to you along with other ways to help you get more from your money.