How to Prepare Financially to Leave an Abusive Relationship
Getting the financial independence you need to leave an abuser is a complex process, but resources can help.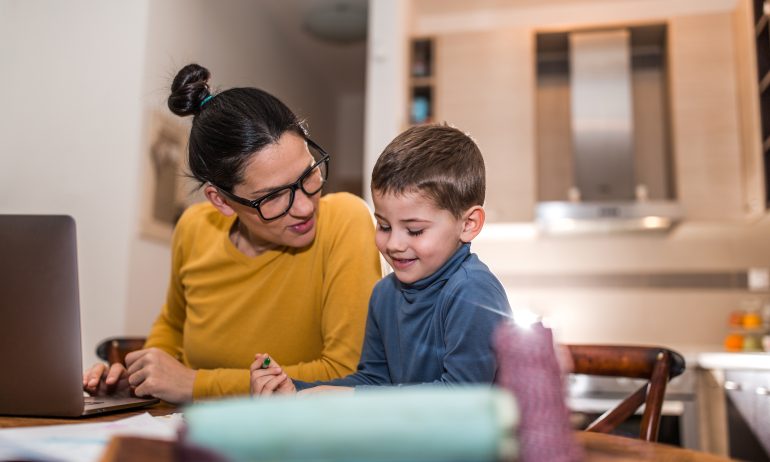 Many or all of the products featured here are from our partners who compensate us. This influences which products we write about and where and how the product appears on a page. However, this does not influence our evaluations. Our opinions are our own. Here is a list of our partners and here's how we make money.
Leaving an abusive relationship isn't just difficult — it can be dangerous. One major complication is how frequently abusers control access to money, leaving their victims less likely to be able to afford legal assistance, new housing, therapy and other resources. This makes victims of abuse more likely to stay, no matter how emotionally ready they are to get out.
"We often talk about the emotional abuse, physical abuse, sexual abuse," says Katie Ray-Jones, CEO of the National Domestic Violence Hotline. "We don't talk about how money is being used in the home." According to Ray-Jones, financial abuse is present almost 98% of the time in abusive relationships.
Financial abuse can be sneaky, but here are some signs and behaviors to look for:
Your access to money is limited. This can start with your partner's seemingly benevolent offer to manage the household finances because they're good with money, but it can quickly escalate. They may deny you access to shared bank accounts, even if your paycheck is deposited into those accounts. Your partner will give you a measly spending allowance and may even demand you tell them where that money goes. "If you have a spouse that makes you account for every penny spent, I can guarantee you that is financial abuse," says Kris Godinez, a licensed professional counselor in Gilbert, Arizona.

You're discouraged to work for income. Your partner may convince you to be a stay-at-home parent. If you do have a job, they'll sabotage you by going to your place of work and causing a scene, or they'll call your employer and tell them a lie that will get you fired.

Your partner makes poor financial decisions. If your partner insists on being the sole income earner, they might stick to low-paying jobs or keep getting fired on purpose, deepening your household's financial problems. If either of you earns a bonus at work, they'll demand that money for some luxury purchase for themselves instead of using it for everyone's benefit. "It literally is a middle finger to the spouse and the kids," Godinez says.
Seemingly simple tasks to separate your money and gain independence, such as opening your own bank account or credit card, could put you in danger because abusers tend to keep a close watch on their victims. If you show signs of preparing to leave, their behaviors may escalate. 
Here are steps to take to protect yourself and prepare financially during this vulnerable time.
Ready for a new credit card?
Create a NerdWallet account for insight on your credit score and personalized recommendations for the right card for you.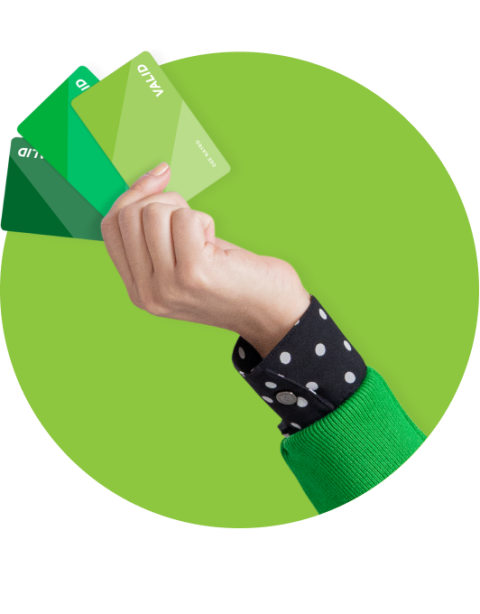 As you consider your exit strategy, you might be searching for online resources, a bank account or a credit card. And without proper precautions, your abuser will know exactly what you're up to. "There's lots of spyware that I think targets of abuse are ignorant to," Godinez says. "If your spouse has any sort of access to your computer, don't use it to get free [of them]." Experts suggest the following:
Use a safe computer. Any computer that comes into your home is at risk. Your partner can set up loggers that track every key you type. Use a friend's computer (don't bring their laptop home with you, however), a work computer that doesn't leave your office, or a computer at a public library. 

Password-protect your phone. Set up your phone to lock when not in use, and pick a password your partner won't be able to guess. Don't leave your phone unattended when you're in another room.

Set up secure ways to receive mail and email. Leave any existing email addresses active, especially if your partner knows the passwords or they are accounts you share with them. Open a new secret email account that you can use for credit card applications and other communications you're trying to keep hidden. Set up a P.O. Box or have your mail sent to work or to a friend's house.

Hide your whereabouts. Godinez shared stories of people learning their abusers placed tracking devices in their cars. "You can't assume that the soon-to-be-ex or abuser doesn't know where you are," she said. So if you're going somewhere you want to keep a secret, such as a bank, she recommends this: Tell your partner you're going to a friend's house (someone they approve of you hanging out with, but who actually is trying to help you). Leave your car and phone with your friend, and then borrow their car to drive to the bank.
2. Get help from trusted friends, family or colleagues
Abusers tend to isolate their victims from loved ones, but many people in your circle will want to help. Choose your allies carefully, though. Anyone who's a mutual friend of your partner and yourself could potentially betray your trust. A loved one who's morally opposed to divorce could counsel you to stay with your partner. Some might brush off your relationship as "not that bad." 
Turn to the people who recognize that your situation is serious and could be life-threatening. They'll support you in every way possible. These people will be your lifeline.
3. Stash money and important documents
With limited access to household money, it's not easy to save up enough to leave. Experts suggest the following:
Put away small amounts of extra cash. If your spouse gives you an allowance but otherwise doesn't track your spending, aim to spend as little as possible from that allowance and hide the rest. Pick a money storage place that your partner wouldn't be able to find, whether it's in your home, at a friend's house or at work.

Consider keeping raises and bonuses to yourself. Contemplate not informing your partner if your income increases. If your employer offers direct deposit for paychecks, you can often divvy up your check into multiple accounts. Send the increased portion or bonus off to your new, secret account. Your deposits into your shared account will remain the same. This tactic can get complicated during tax time, when documents like W-2s and 1099s that show income get sent to your home. If you feel comfortable, you can talk to someone in HR about how else you can receive those documents (email only, or sent to a P.O. Box). "Employers are becoming very savvy around domestic violence," Ray-Jones says.

Get important documents to a safe place. If you have access to passports, Social Security cards, birth certificates and other documents for you and your kids, move them to a secure spot outside of your home.
4. Line up professional help
When an abuser controls the money, it'll be easier for them to afford a top-notch attorney. Ray-Jones warns that this can work against you, especially if there's a custody battle over kids. Documenting your partner's behavior, along with getting your own lawyer ASAP, can help bolster your case. "The best way to handle that is you have to get a good attorney who understands how financial abusers work," Godinez says. 
Therapy for you and your kids can also be a huge help. Here are ways to access therapy when you can't afford the cost.
5. Plan as best as you can before you leave
It can take months, even years, of careful planning to reach a place where you feel confident in your decision to leave. But once you do leave, Ray-Jones says, it's dangerous to go back to the home you shared to get anything you forgot. As best as you can, research helpful resources, save up money, and map out your next moves before your situation gets so bad that you must leave in a hurry.
"It is not going to be easy, I'm not going to lie to you," Godinez says. "It's going to be terrifying, but it's worth it."
The National Domestic Violence Hotline offers 24/7 support by phone, chat or text. They can help you access legal help, connect you to organizations in your area, and develop a personalized safety plan.

The Allstate Foundation Moving Ahead Curriculum, which teaches the signs of financial abuse as well as ways to improve your finances, is available in the form of an interactive online course. 

FreeFrom is an organization that offers direct cash assistance to survivors of intimate partner violence.

Domesticshelters.org can help you find domestic violence shelters and other resources in your area.
Find the right credit card for you.
Whether you want to pay less interest or earn more rewards, the right card's out there. Just answer a few questions and we'll narrow the search for you.
Get Started
Get more smart money moves – straight to your inbox
Sign up and we'll send you Nerdy articles about the money topics that matter most to you along with other ways to help you get more from your money.