How to Read Between the Lines of Airbnb Listings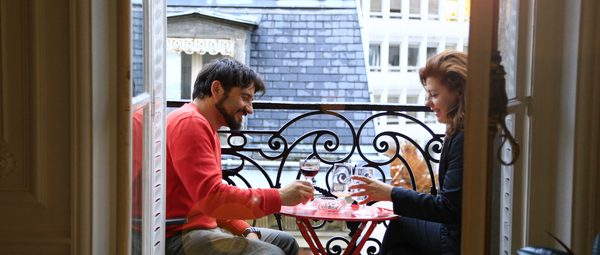 Many or all of the products featured here are from our partners who compensate us. This may influence which products we write about and where and how the product appears on a page. However, this does not influence our evaluations. Our opinions are our own. Here is a list of our partners and here's how we make money.
If you're not a regular Airbnb user, it may take trial and error to interpret some of the language in the listings.
You don't always know what you're getting, and listings sometimes fail to deliver what they advertise. But the possible benefits — saving money and experiencing a destination like a local — are worth the gamble for some travelers.
Here's how to prevent some Airbnb aches and pains, with tips from frequent guests to help you read between the lines of listings.
Reading descriptions for red flags
One way to get started is to search for listings with four or five-star ratings and comprehensive reviews about not just the property, but also the host, the neighborhood, etc. It also doesn't hurt to look for experienced "superhosts," who earn five-star reviews 80% of the time. Other guests have vouched for these hosts, and the reviews can help you determine whether a rental meets your standards.
Apart from that, decoding the language of an Airbnb listing can still require some experience, such as knowing the kinds of phrases to watch for — and the ones that you might want to avoid based on your preferences.
Not all hosts have approval from their landlord or homeowners associations to rent out their homes, condos or apartments. Your tip-off about these listings might include a request for discretion or avoiding communication with building staff. If you miss these red flags, your stay could be an uncomfortable experience.
"I've straight up seen people say that you have to be very quiet because the building doesn't actually allow this," says Allison Bieller, travel blogger who runs The Endless Adventure with her husband. "They said, 'Don't talk to the doorman.'"
Regulations for short-term rentals vary widely, but per Airbnb's terms of service, the onus is on hosts to ensure they are complying with local laws that may "restrict their ability to host paying guests for short periods or provide certain host services." Still, guests who unwittingly walk into such a situation might find it awkward and difficult.
Regardless of the perks and amenities a listing may feature, think carefully about choosing an unauthorized rental for convenience, affordability or aesthetics. It could mean sacrificing peace of mind and the freedom to vacation on your own terms.
'Near restaurants or bars'
Places close to restaurants or bars are convenient and fun for the right traveler. For others, they may cause sleep deprivation.
"That might be a big attraction to, say, like a backpacker who is looking to party in the city," says Jake Littlefield, blogger and photographer at Jake and Dannie. "If you're traveling with a family, that just means that it's going to be too loud to put your kid to sleep at 8 p.m."
If the host provides earplugs or offers a rental in what they describe as an "energetic" neighborhood, that could indicate that the location is noisy.
'A quick Uber ride from the city'
You might save money by staying a little farther away from your destination, but transportation costs could eat up your travel budget — especially if there isn't a good public transportation system. Even if the area does have transit options, they might not be available late at night, or they may be inconvenient in bad weather.
"I recently stayed in Montreal and it was negative 30 degrees Fahrenheit," says Christian Lowery, a travel writer and filmmaker who runs the blog Beyond Your Bubble. "My criteria for this Airbnb was to be as central as humanly possible because I'm not going to be commuting and walking for 10 minutes outside."
Be on the lookout for language that says or suggests you might need a cab, a ride-share service or other means of transportation, and plan accordingly.
'The host was really friendly'
If a listing's reviews focus on tangential features — such as the host or the neighborhood — instead of the property, that could be a clue that the rental didn't match a guest's expectations, Littlefield says.
Guests may find it difficult to write reviews that focus on the negative parts of their stay, especially if the host was kind. Littlefield says the decorative baskets in a damp and poorly ventilated Airbnb sprouted mold — yet he didn't write a negative review because his host picked up Littlefield, his wife and child from the bus station. As well, he says the host felt terrible after hearing about the mold and tried numerous ways to correct the problem.
"Even we went out of our way to say how great the host was," Littlefield says.
Searching for details in photos
Reading between the lines of reviews and listings can help steer you toward the right Airbnb rental, but the photos will reveal even more about a space. Knowing what to look for in the pictures can supply you with questions for your host.
Here are some suggestions offered by seasoned travelers:
If it's not in the photo, don't assume it's there. If you're not seeing chairs, a table, windows or other must-haves, they might not exist.
Amenities in photos aren't always accessible. Make sure the pool or gym isn't off-limits. Just because it's in the photo doesn't mean you can use it whenever you'd like.
Pictures of attractions and knickknacks might be a distraction. If a listing has more pictures of local attractions and close-ups of decor than photos of the rental itself, the space may be small or unsightly.
Wide-angle shots can be misleading. Taking pictures with a wide-angle lens can make spaces look larger. If a picture has stretched corners or if it's taken from above the corner of a room, you may want to ask about the rental's size.
Asking the right questions
Make a list of your must-haves in a rental, then consider whether what's missing in the pictures, reviews or listing could potentially be a deal-breaker. Bridge that gap by coming up with a list of questions for your host.
"Message the owner about things you're booking that specific listing for," Lowery says. "If they're not willing and nice enough to answer a simple question before booking, then it might not be the best fit for you anyway."
Get more smart money moves – straight to your inbox
Sign up and we'll send you Nerdy articles about the money topics that matter most to you along with other ways to help you get more from your money.