Should You Get a Loan on Your Credit Card?
A loan on a credit card is cheaper than a cash advance, but it won't benefit your credit score and may be more expensive than alternatives.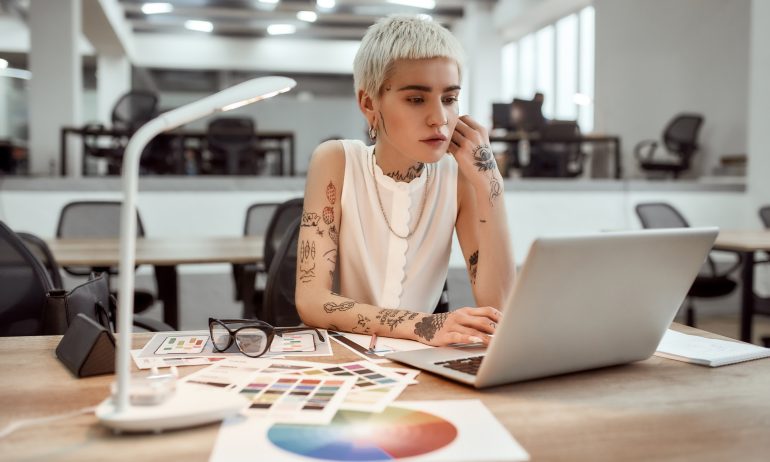 Many or all of the products featured here are from our partners who compensate us. This influences which products we write about and where and how the product appears on a page. However, this does not influence our evaluations. Our opinions are our own. Here is a list of our partners and here's how we make money.
Credit card companies want to turn your unused credit line into cash you can borrow for things like home improvements or unexpected expenses. But a loan on your credit card may not be the best choice for your wallet or your credit score.
Before you accept this seemingly simple way to get cash, consider the risks and compare your alternatives.
What is a credit card loan?
A credit card loan is money you borrow against your credit card limit and then pay back monthly, with interest, over a set repayment term. Because you aren't applying for a new form of credit, you don't have to undergo a credit check to receive this type of loan.
Though credit card loans are fast, convenient and cheaper than cash advances, personal finance experts say the loans are still costly and can lower your credit scores, making it more difficult to obtain credit with low interest rates in the future.
How does a credit card loan work?
You may see an offer for a credit card loan on your online account or the bank's mobile app. To apply, you'll need to select your desired loan amount and review your repayment options.
The amount you can borrow depends on your available credit, monthly spending habits and creditworthiness, among other factors. The lowest amount you can borrow is usually $500.
"It's very tempting because it's so fast and easy, with no application," says David Rae, a certified financial planner based in Palm Springs, California. "If you're already in debt, it can cause that debt to snowball and become a big problem."
Once you choose a loan amount and repayment term, the issuer transfers the cash to your bank account within a couple of days or may send a check.
The loans have payback terms of six months to five years, and monthly repayments are added to your card's minimum payment due, so you only have one payment to keep track of. Payments are reported to the credit bureaus as credit card payments, not as separate loan payments.
Having different types of credit on your reports can positively affect your scores. In this case, "there's no added benefit to your credit score, beyond just having a credit card and making a payment," Rae says.
You can continue using your credit card, but you'll want to track your balance and stay under the credit limit to avoid fees. You also won't get cash back, miles or points with the Citi or Chase loan.
Cost of getting a loan on your credit card
Rae advises the loans should only be considered for emergency expenses if you don't have savings, rather than for discretionary purchases.
"If you're trying to book a vacation or shopping for clothes, I wouldn't recommend this product," he says.
Credit card loans may cost less than cash advances, but they aren't cheap.
For example, a three-year, $5,000 Citi Flex Loan at 9.99% APR would have monthly payments of $161 and total interest of about $800.
Taking out a credit card loan also increases your credit utilization rate — how much of your credit limit is used. Most financial experts recommend keeping your total utilization below 30%, and the lower the better for your score.
This loan can push you above that threshold and lower your credit score, says Bruce McClary, senior vice president of communications for the National Foundation for Credit Counseling.
Alternatives to getting a loan on your credit card
Whenever you borrow, compare interest rates on multiple loan options and consider features that build your credit or offer flexible payment schedules.
Personal loans may offer higher loan amounts or lower rates, especially if you have excellent credit. They also show up as separate accounts on your credit reports, helping to diversify your accounts and indicate you can handle different types of credit.
See if you pre-qualify for a personal loan – without affecting your credit score
Just answer a few questions to get personalized rate estimates from multiple lenders.
If you qualify, a 0% APR credit card is an interest-free loan, as long as you pay the balance before the introductory offer period ends, usually lasting 15 to 21 months. Also, you may earn cash back or travel rewards with this credit card.

If you need to make a specific purchase, buy now, pay later payment plans are available at most retailers. These plans divide your total into smaller installments, often with zero interest, and may be available to borrowers with bad credit or no credit.
Frequently asked questions
Can I get a loan with a credit card?
What is a credit card loan?
How does a credit card loan work?
Comparing options? See if you pre-qualify for a personal loan - without affecting your credit score
Just answer a few questions to get personalized rate estimates from multiple lenders.
Find the right credit card for you.
Whether you want to pay less interest or earn more rewards, the right card's out there. Just answer a few questions and we'll narrow the search for you.
Get Started
Get more smart money moves – straight to your inbox
Sign up and we'll send you Nerdy articles about the money topics that matter most to you along with other ways to help you get more from your money.