Should You Pay Your Bills With a Credit Card?
If there's no fee to pay a bill with a credit card, then doing so has benefits. If there is a fee, using credit should be a last resort.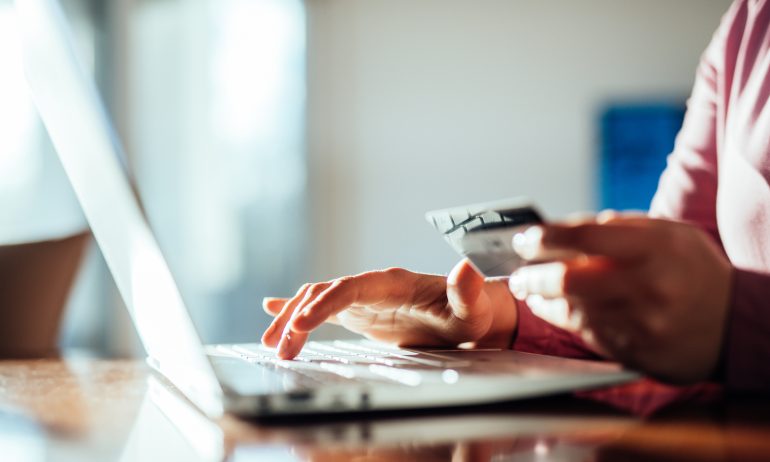 Many or all of the products featured here are from our partners who compensate us. This influences which products we write about and where and how the product appears on a page. However, this does not influence our evaluations. Our opinions are our own. Here is a list of our partners and here's how we make money.
Many people put their daily purchases on credit cards to track spending, earn rewards and add warranty or other protections to the items they buy. But what about bills such as utilities, student loans and insurance — should they be put on a credit card? The answer varies according to the type of bill, the fees you might incur to pay it with credit, and whether you'll be paying interest
Should I put non-debt bills on a credit card?
Pros: There's a lot of upside to putting utilities, internet service, your cell phone bill and auto insurance on a credit card. If you have a rewards card, it will net you cash or travel rewards for spending on bills you have to pay anyway. It's also convenient to have your entire spending record in one place instead of having to check numerous accounts to see where your money went this month.
Cons: Some companies — especially small or local businesses — charge convenience fees for credit card payments, which adds to your costs and can even wipe out the value of your rewards. Check your payment agreement to see if this is the case.
Verdict: If you aren't paying convenience fees, it's a solid idea to put these non-debt bills on a credit card.
Of course, putting any charges on a credit card can be risky if your finances aren't in a good place. You should only charge these bills if you have a handle on responsible credit card use and you pay off the entire balance each month. You don't want to have to pay interest on insurance payments you made six months ago.
Ready for a new credit card?
Create a NerdWallet account for insight on your credit score and personalized recommendations for the right card for you.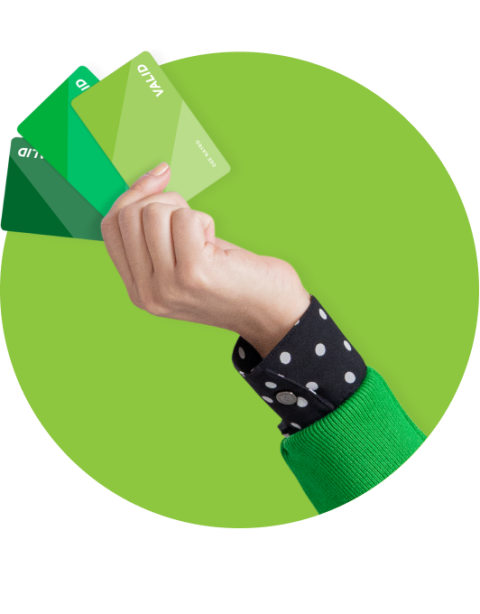 Should I put rent payments on a credit card?
Pros: If your landlord accepts payments by credit card without charging convenience fees — and that's a big "if" — you could collect significant rewards with minimal effort. Otherwise, services like Plastiq and PlacePay act as intermediaries, making it possible to pay with credit even if the landlord doesn't accept it. RentTrack even reports your payments to credit bureaus, meaning it can help you get credit. These services may be an option in a financial squeeze.
Cons: Using a credit card through intermediary services will cost you in convenience fees. Generally, the only fee-free method of paying rent is through a check or direct transfer from your checking account. (In some cases, a landlord might accept cash, but paying bills in cash is best avoided, since it's harder to prove you made the payment if a situation arises where you'd need to.)
Verdict: Unless you can't afford to pay otherwise, or your landlord accepts credit card payments without fees, you probably shouldn't pay rent with a credit card.
Should I put car or student loan payments on a credit card?
Cons: Auto and student lenders usually don't allow you to make payments with credit cards. One exception: the U.S. Department of Education will take credit card payments on defaulted loans. Check your payment agreement to see if this is the case. Even if you can make credit card payments, you will likely have to pay convenience fees. Further, car and student loan interest rates are almost always lower than credit card interest rates.
Verdict: It's not a good idea to put car or student loan payments on a credit card.
Be aware of any convenience fees you'll incur by paying your bills with credit cards. It's best to use credit only for products and services that won't charge a fee, and using cash, debit or bank transfer for the rest. And, of course, use a credit card only if you know you can pay off the balance each month.
Find the right credit card for you.
Whether you want to pay less interest or earn more rewards, the right card's out there. Just answer a few questions and we'll narrow the search for you.
Get Started
Get more smart money moves – straight to your inbox
Sign up and we'll send you Nerdy articles about the money topics that matter most to you along with other ways to help you get more from your money.