How to Pick Your First Travel Rewards Credit Card
Seek straightforward rewards. Flexibility is ideal for bargain hunters, and perks work for airline/hotel loyalists.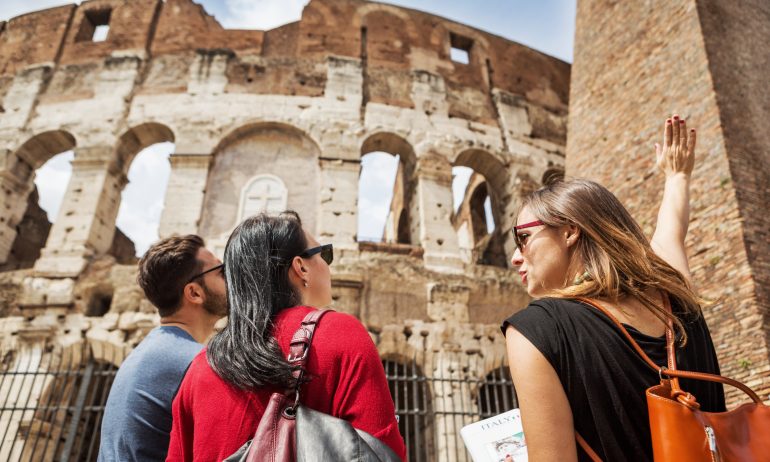 Many or all of the products featured here are from our partners who compensate us. This may influence which products we write about and where and how the product appears on a page. However, this does not influence our evaluations. Our opinions are our own. Here is a list of our partners and here's how we make money.
There may come a point — perhaps when you scroll through a friend's vacation-themed Instagram posts during a sad desk lunch — when you begin to crave travel adventures of your own. If you're unsure how to fund your globetrotting goals, one way is to sign up for your first credit card that earns travel rewards.
 earn points or miles on everyday expenses, which you can redeem to offset travel costs like airfare, hotel stays and rental cars. Here's what to consider if you're shopping for your first credit card for travel.
Odds are you won't magically transform into a travel hacker overnight — and you may not ever want to. Look for a beginner-friendly travel card that doesn't require you to be so strategic about where you use it. And redeeming points without dealing with confusing fine print? That's a must, too.
The earns an easy-to-remember 1.5 points per dollar on every purchase, with one exception: You'll earn 3 points per dollar spent on eligible travel booked through the Bank of America® Travel Center. You can also earn . Bank of America® Preferred Rewards members earn 25%-75% more points per purchase, too.
To redeem your rewards, just apply them toward restaurant or travel purchases from the past 12 months and get reimbursement in the form of a statement credit (points redeemed for travel are worth 1 cent apiece). "Travel" includes airfare, hotel stays, rental cars, campgrounds, cruises, travel agencies, trains, buses, taxis, limos, ferries, parking, tolls, tourist attractions and more. The annual fee is , which is perfect if you're just getting your feet wet.
If you're open to paying an annual fee, the is another option for anyone seeking their first credit card for travel. You'll pay — but a statement credit for the application cost of helps soften the blow. Earn 2 miles per dollar on all purchases, plus a sign-up bonus: . Redeem your rewards with the : Apply points, as a statement credit, toward travel charges you made within the past 90 days. "Travel" purchases include airfare, hotel stays, train tickets, rental cars, limos, buses, cruises, taxis, travel agents and timeshares.
Both of these cards charge no foreign transaction fee, making them excellent travel buddies once you take that trip you booked with points.
If you're willing to fly any airline and stay in any hotel as long as the price is right, a more like the two listed above gives you the freedom to create the travel itinerary of your choice.
General travel cards are especially ideal for those who intend to apply points toward multiple travel expenses, or for those who aren't yet sure how they'll use points in the future.
Perhaps you don't want infinite options. If you tend to stick to a specific airline or hotel chain whenever you travel, then a co-branded credit card — one that carries the name of both a bank and a merchant brand — can snag you additional perks in exchange for your dedication.
earn more points when you make purchases with that airline, and those points are often worth more when you redeem them for flights. And depending on the card you choose, you may get valuable extras like:
Your card may also give you a head start on earning miles that will qualify you for elite status.
 can also enhance your travel experience with room upgrades, free breakfast and snacks, and access to exclusive hotel lounges (Incidentally, they're often where you'll find those free snacks.).
It's by no means required to have a specific vacation in mind when you shop around for your first credit card for travel rewards, but it certainly will help you narrow down your options. One thing you're going to want to do is plan ahead. Way, way ahead.
That's because earning a sign-up bonus usually takes about three months, and it may take another billing cycle for that bonus to appear in your account. NerdWallet recommends applying for a card . That will give you time to get the card, earn the bonus and book travel with points.
If you're not a frequent traveler or you just want to keep things super simple, you may find that a is more your speed. Here's one way to turn a cash-back card into a travel card: Redeem your cash-back earnings and deposit an equivalent amount into a savings account earmarked toward travel, so when you're ready to book, you've got the funds available.