What's the Difference Between Prepaid Debit Cards and Secured Credit Cards?
Secured cards are primarily for building credit rather than for spending. Prepaid debit is a tool for budgeting and convenience, but it doesn't affect your credit.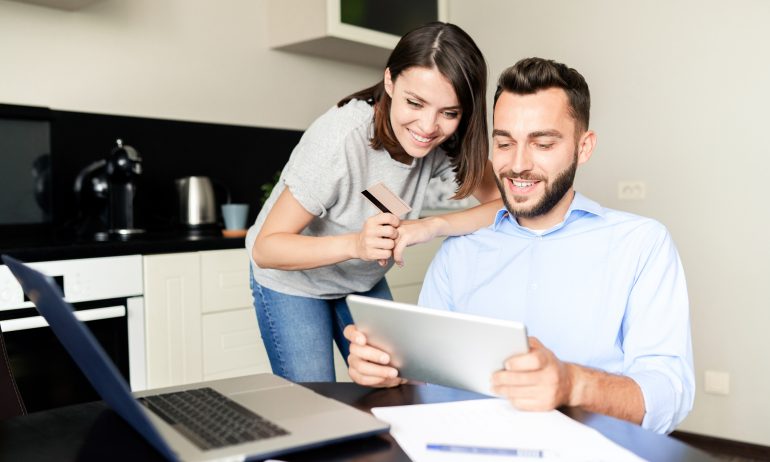 Many or all of the products featured here are from our partners who compensate us. This influences which products we write about and where and how the product appears on a page. However, this does not influence our evaluations. Our opinions are our own. Here is a list of our partners and here's how we make money.
Secured credit cards and prepaid debit cards have enough in common that they're often confused. That confusion can result in cardholders mismanaging their accounts and seeing their credit scores fall — or seeing their scores stagnate when they expect them to grow.
The defining difference between secured credit cards and prepaid debit cards lies in whose money you're spending when you use the card:
With secured credit cards, you're spending money that you borrow from the credit card company. You pay that money back after the purchase.

With prepaid debit cards, you're spending your own money. You load money onto the card before the purchase.
Because it involves borrowing and repaying money, a secured credit card can help someone build their credit. (It can also harm their credit if they don't use the card responsibly.) Prepaid debit cards have no effect on your credit score.
Secured card vs. prepaid debit: Basics
Secured: Buy now, pay later
A secured credit card works like any other credit card, with one key difference. Secured cards require you to provide a cash security deposit — typically a minimum of $200 to $300. The deposit is usually equal to your credit limit, so if you deposit, say, $500, you'll have a $500 credit limit.
The most important thing to understand is that the credit card company does not use this money to pay for your purchases. When you buy things with the card, you have to pay for them when your statement comes, just as you would with a regular credit card. The deposit is there only in case you don't pay your credit card bill. If that happens, the issuer will take the deposit to cover what you owe (and will probably close your account, too).
Prepaid: Pay now, buy later
A prepaid debit card also requires money upfront, but it's not a security deposit; it's spending money. The card company uses the funds you load onto the card to pay for your purchases. When you load, say, $500, you have $500 to spend. Once you've spent it, you can't use the card again until you put more money on it.
Trying to get approved for a card?
Create a NerdWallet account for insight on your credit score and personalized recommendations for the right card for you.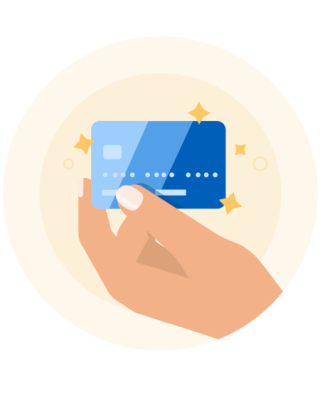 Secured affects credit; prepaid does not
Because secured credit cards involve continually borrowing and repaying money, activity on secured cards gets reported to the credit bureaus, appears on your credit report and can help bolster your credit, assuming you keep your balance low and pay on time every month.
Prepaid debit cards, on the other hand, are the functional equivalent of cash in your pocket. The money on the card is your money to use as you please. You're not borrowing anything, so there's nothing to report to the credit bureaus. Prepaid debit cards do not affect your credit score.
Cardholders can get into trouble when they confuse the way these different cards operate:
Some people make a deposit on a secured card thinking they are loading spending money onto the card. They deposit, say, $300 and then make $300 worth of charges, then they don't pay their bill because they aren't even aware that there is a bill to pay. Their credit ends up suffering in multiple ways: from maxing out the card, from missing payments and from the card issuer closing the account for nonpayment.

Others get a prepaid debit card thinking that it will help build their credit. They faithfully load money onto the card and take care never to overspend. And yet their credit scores never go anywhere because none of the activity is appearing on their credit report.
Will there be a credit check?
Even though secured credit cards are specifically designed for people with bad credit or no credit, most (but not all) issuers still run a credit check when you apply, and your application can still be denied. If you have an undischarged bankruptcy, for example, or several credit accounts currently in collections, an issuer may deem you too much of a risk, even for an account secured by a deposit.
Most prepaid debit cards do not require a credit check for approval. However, a few issuers will look at your credit as part of, or in addition to, a fraud check.
Which one is right for you?
If you're looking to build credit, get a secured card. Because you have to tie up the equivalent of your entire credit line in a cash deposit, secured credit cards don't really give you any extra "spending power." The entire point of getting one is to demonstrate that you can handle credit responsibly — that you can borrow money and pay it back, and that you can have access to a line of credit without maxing it out. Do that, and it can boost your credit.
If you're looking for a tool for spending money, get a prepaid card. They don't build credit, but prepaid debit cards can be invaluable as a budgeting tool or convenient payment option. Want to set a hard limit on your discretionary spending? Put X amount of money a month on a prepaid card, and when it's gone, you're done spending. Many parents load money onto prepaid cards for their teenagers or college students. And prepaid cards are a safer alternative to cash for people who don't have a checking account or can't get access to traditional banking services.
Find the right credit card for you.
Whether you want to pay less interest or earn more rewards, the right card's out there. Just answer a few questions and we'll narrow the search for you.
Get Started
Get more smart money moves – straight to your inbox
Sign up and we'll send you Nerdy articles about the money topics that matter most to you along with other ways to help you get more from your money.