How to Prevent Credit Card Fraud
Although your financial liability might be limited, dealing with fraud is a huge hassle, so try to prevent it.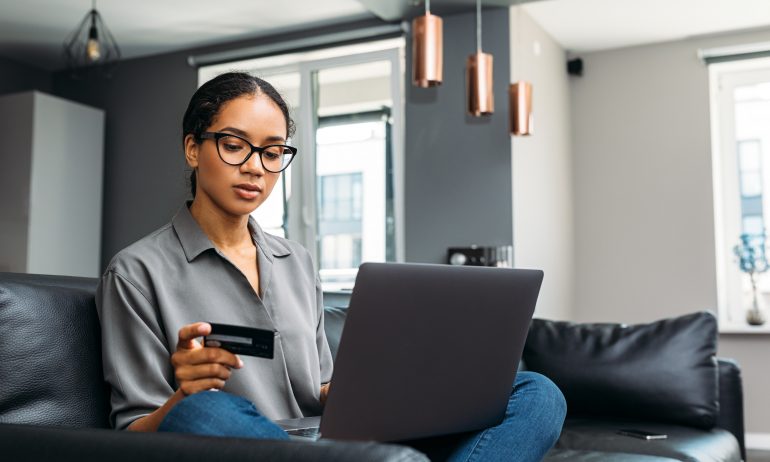 Many or all of the products featured here are from our partners who compensate us. This influences which products we write about and where and how the product appears on a page. However, this does not influence our evaluations. Our opinions are our own. Here is a list of our partners and here's how we make money.
A stolen credit card number is unlikely to cost you money, but it can be a major hassle, which is why it's worth taking steps to prevent fraud in the first place.
Most credit cards offer zero-liability policies, and federal law limits your liability to $50 at most for fraud reported within 60 days. So the bank is more of a monetary victim than you are.
For consumers, the headache lies in discovering and reporting a stolen credit card number, waiting for a new card to be delivered and revising autopay accounts linked to the stolen card number. And for some, there's an emotional component, a feeling that one's privacy has been breached.
While you won't be able to avoid all credit card fraud, you can limit your vulnerability and avoid hassles.
What it is: Phishing is a scam to trick consumers into revealing personal information, including credit card numbers. It can occur via email, phone, text or snail mail. Phishers sometimes try to gain trust by using familiar logos and company names in misrepresenting themselves.
Fraud prevention: Be generally wary of requests for personal information, regardless of the source. Independently verify the legitimacy of those requesting your credit card number.
With a NerdWallet account, you can see all of your credit card activity in one place and easily access your credit report to spot any red flags quickly.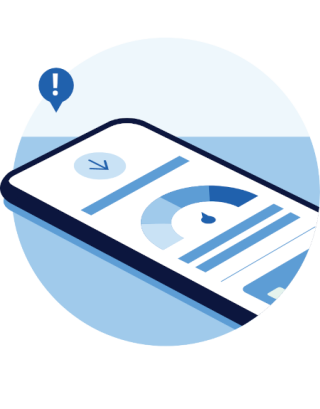 What it is: Skimming is when a thief steals a card number during a normal transaction and uses it to make a counterfeit card or conduct transactions that don't require a physical card, such as online purchases.
Skimming could happen when you give your credit card to a restaurant waiter or a call center operator. It can also happen via a skimming device secretly attached to a payment terminal, often at unattended ones such as those at gas station pumps or ATMs.
Fraud prevention: EMV chip cards are helping to alleviate fraud from device skimmers. But it's worth paying special attention to unattended payment terminals. If you see something unusual in the card slot, don't use it and alert an employee.
Even though EMV significantly bolsters security for in-person transactions at payment terminals, be aware that the technology delivers no benefits for transactions online or by phone, known as card-not-present transactions.
Use different cards for autopay vs. everyday spending
Consider designating one of your credit cards to be used only for autopay accounts, such as wireless phone bills and website subscriptions. Then don't use that card for anything else. That way, this just-for-bills credit card is not in the wild being processed by retail clerks and restaurant servers, or being swiped through gas station pump readers. Use other payment cards for everyday spending.
This technique won't prevent fraud on your everyday spending card, but if one of the cards is breached, at least you won't have the hassle of changing your autopay accounts and potentially incurring a late-payment fee.
Smartphone-based payment services such as Apple Pay and Android Pay make paying at stores safer because they use tokenization technology to change payment information with every transaction. The merchant never collects actual credit card numbers.
Additionally, the device's lock screen is often password-protected, making the phone unusable without unlocking, usually by personal identification number or biometric identification, such as a fingerprint.
Think twice about paying for anti-fraud services
Do the little things right
Never provide credit card information over social media.

Don't let other people use your card.

Don't conduct credit card transactions in public places, such as libraries and airports, and on public Wi-Fi.

Strengthen online passwords to include random combinations of letters, numbers and special characters — different for each account, ideally.

Shred unwanted documents that show your credit card number.

Keep apps and anti-virus software up to date.

Trust your instinct. If a website seems shady, don't use it.
Limit the damage, if it comes to that
Monitor your financial statements. Review credit card and bank statements to make sure you recognize transactions. Using a card issuer's smartphone app and setting up text notifications are ways to stay updated.

Check credit reports regularly. You're entitled to one free credit report every year from each of the three major credit reporting bureaus. Consider requesting one report every four months to check for suspicious information, especially new credit card accounts you don't recognize.
Were you a victim of credit card fraud? Here are resources:
Find the right credit card for you.
Whether you want to pay less interest or earn more rewards, the right card's out there. Just answer a few questions and we'll narrow the search for you.
Get Started
Get more smart money moves – straight to your inbox
Sign up and we'll send you Nerdy articles about the money topics that matter most to you along with other ways to help you get more from your money.