5 Things to Know About the Yotta Credit Card
It doesn't earn traditional rewards. Instead, each purchase improves your odds of getting a prize. Other unique features include no credit check and no risk of overspending.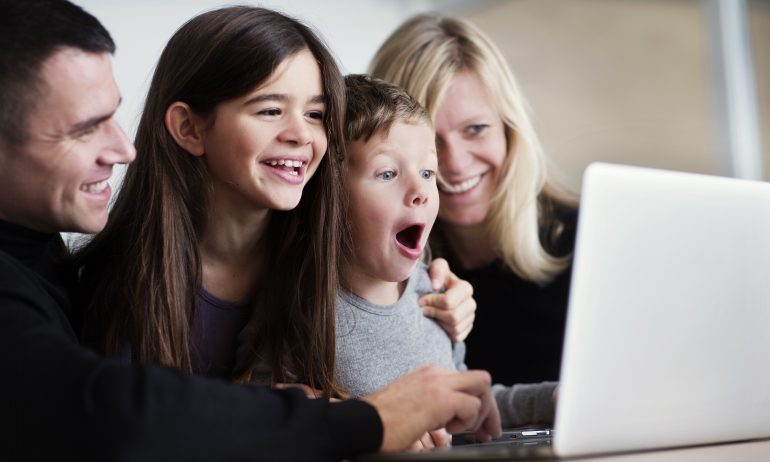 Many or all of the products featured here are from our partners who compensate us. This influences which products we write about and where and how the product appears on a page. However, this does not influence our evaluations. Our opinions are our own. Here is a list of our partners and here's how we make money.
The Yotta credit card combines the nail-biting uncertainty of buying lottery tickets with the ability to build credit. Designed as a prize-linked financial product, the Yotta card doesn't guarantee you'll earn rewards the way other cards might. Instead, each purchase you make gives you a chance to have that purchase paid for in the form of a reimbursement to your Yotta account. You can receive a reimbursement of up to $5,000, so here's hoping you win a free refrigerator and not a free pack of gum.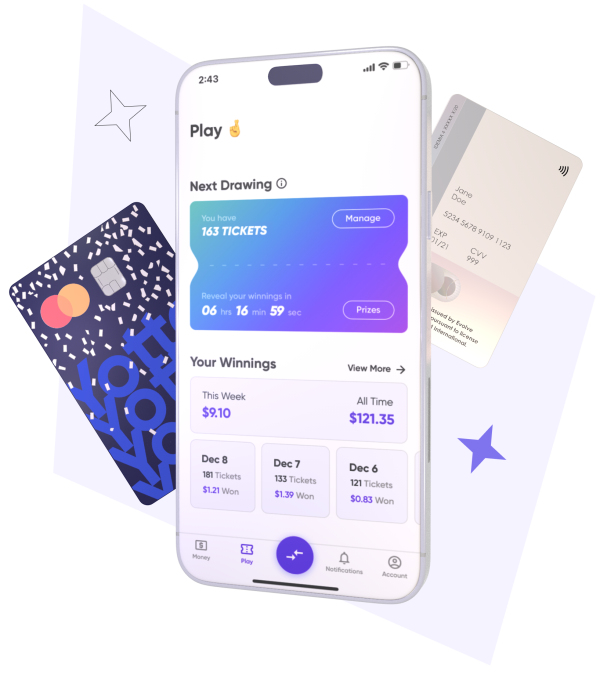 Games of chance aside, the $0-annual-fee Yotta credit card has several other unique features. It helps you build credit by allowing you to spend only up to a certain amount each month that you set. Plus, payments are automatically made for you each month, so you avoid paying late or skipping a credit card bill. On top of that, there's no credit check needed.
Here are five things to know about the Yotta credit card.
1. Ya gotta use Yotta to be eligible
You must be a Yotta user to apply for the Yotta credit card. Yotta offers a savings account and debit card, both of which come with the ability to win prizes when you build savings or make purchases.
Payments to your Yotta credit card are made from your Yotta account.
2. Rewards are a bit of a crapshoot ...
When you use the Yotta credit card, you have a 2% chance of getting your next purchase paid for, and that increases to a 20% chance when you use the card at participating "Lucky Deal" merchants. Officially, your base odds of a free purchase is 1-100. Odds improve if you refer a friend to the card.
But wait because — as you often hear with these kinds of promotions — there's more. Every time you spend $5, you're entered into a weekly $10 million sweepstakes. Spend $2,000 in the first four months you have the card and you'll be entered into the next contest 2,000 times.
3. ... But the card is designed for credit-building
The Yotta credit card is a starter card with limitations in place that can help you build credit.
There's no credit check required to apply, nor do you have to make a set security deposit like you do with more traditional secured credit cards. You set your spending limit by moving money into a "bucket" of your Yotta account. Whatever's in the bucket is yours to spend on the card, so the risk of overspending is eliminated. In other words, you can't get into debt with the Yotta credit card.
Payments are reported to Equifax by Synapse, Yotta's financial services partner, but credit utilization isn't. That means you can charge up to your spending limit without it negatively affecting your credit. (With traditional credit cards, the rule of thumb is to avoid charging more than 30% of your total credit limit each month.)
Late payments, which can lead to fees and significant dings to your credit scores, are impossible with the Yotta credit card. Your payment is automatically made on the 15th of each month.
4. It can leave you unprepared for more typical cards
These kinds of training wheels can be helpful for credit-card beginners, but once you're ready to move on to better products, you may find it difficult to transition to managing a card without such guardrails. Cards with more generous cash-back or travel rewards will leave a lot more of the work to the user. It's possible to spend more than you can afford to pay back, leading to expensive, high-interest credit card debt. You might also accidentally miss a payment or max out your credit limit. 
Still, you can use a card's features to set some guardrails for yourself. Text or email alerts, which you can create by logging into your account online or through the issuer's app, can notify you of upcoming payment due dates, high balances or charges over a certain amount. Setting up automatic payments — if you have sufficient funds in your bank account to cover your bills — can prevent late payments.
5. The card's availability is limited
If you were hoping to get your hands on a Yotta credit card, there's going to be a wait, as the card is out of stock at the moment. In the meantime, you can sign up for a Yotta account and you'll be notified when cards are available again.
Residents of Alabama, Indiana, Kentucky, Mississippi, Nevada, Vermont, Virginia, Washington, West Virginia, Wisconsin and Wyoming can't get a Yotta credit card at all.
---
Card image courtesy of Yotta
Find the right credit card for you.
Whether you want to pay less interest or earn more rewards, the right card's out there. Just answer a few questions and we'll narrow the search for you.
Get Started
Get more smart money moves – straight to your inbox
Sign up and we'll send you Nerdy articles about the money topics that matter most to you along with other ways to help you get more from your money.