5 Ways to Get an iPhone Deal
You can save on an iPhone by buying used, avoiding the latest model and knowing the best times to find a deal.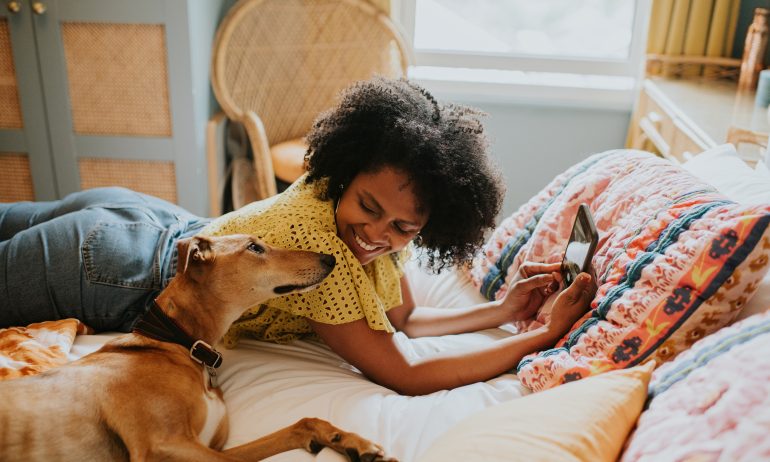 Many or all of the products featured here are from our partners who compensate us. This influences which products we write about and where and how the product appears on a page. However, this does not influence our evaluations. Our opinions are our own. Here is a list of our partners and here's how we make money.
Apple isn't known for offering blockbuster savings. But if you're looking for an iPhone deal and are on a tight budget, there are ways you can save money. Here are a few tips.
1. Choose the smaller model
Bigger iPhones with better features cost more. The flagship iPhone 14 Pro Max has three cameras and starts at $1,099, but there are cheaper alternatives in the lineup.
At $429, you can buy the miniscule-but-still-snappy iPhone SE. The design is dated and it has just one camera lens, but the phone's modern chip keeps it up to task. Then there's the regular iPhone 14, which starts at $829 ($799 when you activate with a major carrier). Tack on $100 more for the bigger iPhone 14 Plus.
Stick with the baseline storage — 128GB for the iPhone 14 and 14 Pro models, 64GB for the SE — to avoid the price bump.
One of the best times to buy an iPhone is in the fall when new models are typically announced and older ones are discounted. Look for deals at major retailers such as Amazon and Best Buy, or shop at Apple. Right now, the $829 iPhone 14 is the latest model, but the still-available iPhone 13 might be the better deal at $729.
Used technology marketplaces tend to get an influx of old iPhones around new releases, which drives prices down.
3. Buy a pre-owned iPhone
The best way to get a good deal on an iPhone may be to buy it used or refurbished. Trustworthy used sellers have made the secondhand iPhone market a viable way to get a reliable — and affordable — device.
"Used doesn't necessarily mean lesser quality of function. A well-cared-for phone that has a previous owner will have a lot of life left," says Ben Edwards, CEO of Swappa, a marketplace for used technology.
At the time of this writing, we spotted an unlocked 128GB iPhone 13 in excellent condition for $526.49 on Gazelle. The same model sells for $729 new at Apple. If you can handle one with a few minor imperfections, like scratches or dents, you'll save more.
Before you buy a device from a third-party reseller, make sure it's compatible with your carrier and isn't broken, stolen or still under contract. Look for websites like Swappa that perform an electronic serial number (ESN) check on phones or require sellers to upload verification photos. You can also run a check yourself, using tools like CTIA's Stolen Phone Checker.
Make sure the seller offers a reasonable return window too, so you can test-drive the phone before you commit.
Cell phone carriers and electronics retailers offer some of the best iPhone deals during the holiday shopping season, particularly around Black Friday. But big discounts can come with stipulations. For example, Best Buy's 2022 Black Friday offer of "up to $800 off" of iPhone 14 required activation with a major carrier and a trade-in. Be ready to sign up with one of the big three — Verizon, AT&T or T-Mobile — and let go of your old phone for the best deal.
Can't find a deal, or simply want the latest and greatest tech? Interest-free monthly payments can help you spread out the full price of a new phone.
Apple and the major carriers have monthly payment plans. Some agreements allow you to upgrade to a new phone after a certain amount of time or once you've paid off a specific percentage of the phone's sale price.
Apple's iPhone Upgrade Program spreads out the cost of the device and AppleCare+ coverage — which can include theft and loss — over 24 months with 0% interest and lets you turn in your existing phone and upgrade to a new one after 12 payments. Monthly payments for the 128GB iPhone 14 Pro start at $49.91, so after 12 payments, you'll have paid $598.92 — that's about $400 less than the phone's retail price.
Verizon's device payment program stretches over 36 months and doesn't include insurance. It'll run you $27.77 a month for the 128GB iPhone 14 Pro, and you're eligible to upgrade after paying 50% of the cost. 
With both plans, your device must be in good physical and working condition to meet upgrade requirements. You'll likely also be required to pay sales tax on the full price of the phone at the time of purchase.
An upgrade plan may be best if you get a new iPhone every year without fail and you can fit the regular payment into your budget. Crunch the numbers before you lock in on a plan.