'Ballers' Doesn't Fumble When It Comes to Money Matters
The HBO series about star players and big money is pretty accurate — but doesn't represent every player's lifestyle.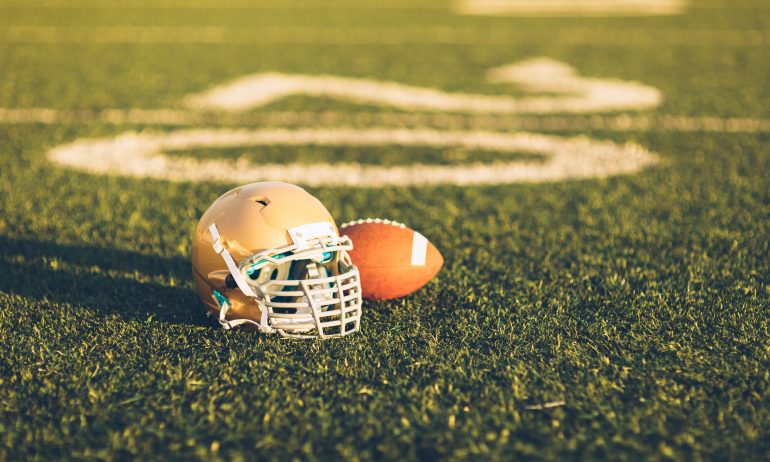 Many or all of the products featured here are from our partners who compensate us. This influences which products we write about and where and how the product appears on a page. However, this does not influence our evaluations. Our opinions are our own. Here is a list of our partners and here's how we make money.
HBO's "Ballers" follows the network's tried-and-true prestige drama format — it's a soap opera, but with enough razzle-dazzle so it doesn't feel like one. And razzle-dazzle isn't hard to come by in "Ballers," set in the world of NFL players and their entourages.
Dwayne Johnson plays Spencer Strasmore, an NFL-star-turned-financial-advisor who helps players navigate the glitz and drama that apparently surround the NFL scene. The characters in "Ballers" (recently renewed for a fourth season in 2018) spend a lot of their time living it up, aka ballin'. It helps with the shows talkier bits too: Why have characters merely discuss business over the phone when one can also be driving his Ferrari and the other can be relaxing on a superyacht?
Former NFL running back Rashard Mendenhall writes for the show, so it's a good guess that these lavish lifestyles and titillating plot points are not constructed out of whole cloth. But we recently had the opportunity to double-check with some NFL experts. Their take: The show's accurate as far as it goes, but by no means is it representative of every player's lifestyle.
"

It's very realistic, it's just on a smaller scale, and there's a much bigger pool.

"
Drew Bennett

,

Former player
"It's very realistic, it's just on a smaller scale, and there's a much bigger pool," said Drew Bennett, a former Tennessee Titans wide receiver who now works in wealth management. He points out that a left tackle on one of his teams had 23 cars at one point. "That stuff is real, they just have it all shoved into an hourlong show." So it's not inaccurate, just more concentrated? "Yeah, for one guy like in the show you have 200 boring guys."
Gustavo "Goose" Miguel, business partner to former NFL greats like Eric Dickerson and Terrell Owens, concurs. "I think any player in the NFL that wants that lifestyle can have it," he said. But not everyone can equally afford it. Stars make millions, but the 2017 rookie minimum is $465,000 — and the NFL Players Association puts the average NFL career at just 3.3 years.
Besides, not every player wants to live large. Miguel gives the example of Ricky Seals-Jones, one of his clients who recently got called up off the Arizona Cardinals practice squad.
"You see guys like Ricky who all they want to do is play football," Miguel said. "I remember when Ricky was in L.A. and he had been working out nonstop for two months. … And I say, 'Ricky, you know, it's OK if you want to go out. You know if you wanna go to a club or whatever that's OK. … And he said, 'No Goose, I'm good. I like just coming home and watching movies.'"
"

The lifestyle aspect is pretty darn accurate.

"
Gustavo "Goose" Miguel

,

Sports business manager
Eventually, Miguel says, he had to drag Ricky out of the house a few times. But otherwise: "The lifestyle aspect is pretty darn accurate. Actually that's one area where I don't think they're being Hollywood enough."
"Ballers" also touches on former NFL players transitioning out of the league, oftentimes accompanied by a loss of direction and identity. In the show's first season, Omar Benson Miller's character finds himself listlessly selling cars after his NFL retirement.
Drew Bennett knows this struggle firsthand. Even though he didn't consider football a huge part of his identity, his retirement was still rocky.
"I almost owe an apology to the guys that I saw that got out before me that I thought were weak because they had a little trouble in the transition," he said. "It's not like it's a smooth transition, it's not like you're working part time. The social aspect is gone. You're not going to a locker room with 53 peers anymore. You're waking up in your house by yourself."
Bennett now does wealth management for athletes and encourages them to take a long-term view of the financial opportunity they've been given: "It's about having someone help you understand: What does it mean if I don't play another down of football from this point going forward?"
NerdWallet makes managing your money easy with a single view of your finances. Sign up for free.