Jump Into Black Friday Shopping Early to Max Out Savings
You don't have to wait until November to get good deals, thanks to early promotions and retailer competition.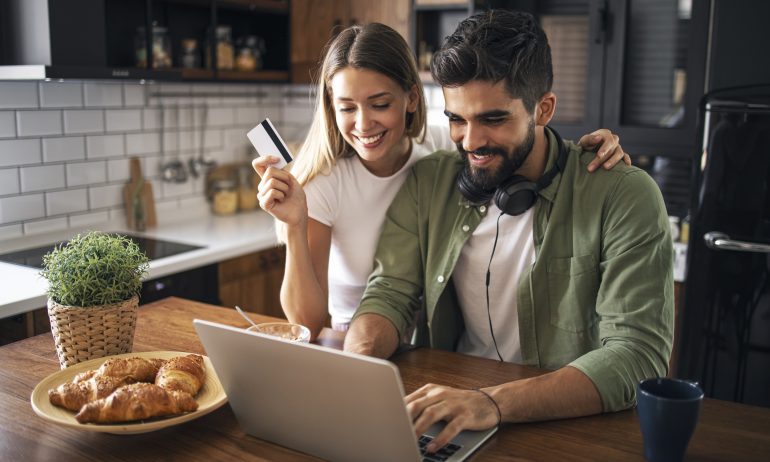 Many or all of the products featured here are from our partners who compensate us. This influences which products we write about and where and how the product appears on a page. However, this does not influence our evaluations. Our opinions are our own. Here is a list of our partners and here's how we make money.
Amazon's two major sales in July and October offered the best times to buy this year. However, sometimes its prices beat Target and Walmart by only a dollar or less.

When retailers price-match, shoppers can consider retailer credit card perks, and return and shipping policies to break the tie.

Prime Exclusive Deals are a barrier to shoppers who don't have a membership. Signing up for a free trial membership is one option, but so is shopping with competitors who may price match.

While Black Friday sales in October might feel jarring, early sales offer the chance to spread out costs over several months — although shoppers may face "promotion fatigue" or buy more than they planned.
Many retailers play up Black Friday as the best sale of the year. And now that it's become a whole season of sales and promotions, it's easy to get caught up in the hype and spend more than planned.
We tested whether Black Friday really is the best time to buy by tracking prices on seven popular items during major sales so far this year at three big retailers: Amazon, Target and Walmart.
The bottom line: Amazon is the one to beat, driving two of the best sale events of 2022. With Prime Day in July and the Prime Early Access Sale happening now, Amazon had the best price for five out of seven products on our list. Throw in its Father's Day and Presidents Day sales, and it's six out of seven. However, Target and Walmart ran many competing sales and sometimes Amazon beat them by only a dollar or a penny.
Early Black Friday sales offer a chance to get good deals starting now. Even if you're not ready to buy this early, you can still make savvy spending decisions in the weeks ahead to maximize savings during this year's Black Friday shopping season.
Black Friday tips to help you save
These tips can help you cut through the noise and find the best time to buy.
Grab deals early, but keep receipts handy
Shopping early has advantages, according to Jane Boyd Thomas, a professor of marketing at Winthrop University in South Carolina.
First, it can help avoid supply chain issues and product shortages, which may still be at play this year. The fear of missing out "is strong enough to motivate someone to go ahead and buy now rather than waiting later," Thomas says.
Second, if money is tight and you don't like the pressure of last-minute buying, Thomas notes shopping early lets you stretch your holiday budget and reduce stress.
Check out retailers' return policies before buying, and keep receipts in a safe place so you — or gift recipients — can return or exchange items. Most retailers offer generous holiday return policies with extended windows, among other perks. For instance, Walmart opened up its holiday returns on Oct. 1 to last through the end of January 2023. Shoppers can even schedule returns to be picked up from their homes.
Look for competing sales and ask for price matching
Early Black Friday sales and Amazon Prime sales were the two best times to buy nearly all of the products on our list. The other major retailers often cut prices in response, even if they didn't advertise competing sales.
"Retailers have to continue to out-discount each other year after year," says Darrin Duber-Smith, a senior lecturer in the College of Business at Metropolitan State University of Denver. He calls this "retailer one-upmanship."
There are exceptions, though. When we saw variations in retailer pricing, Target often had higher prices than Amazon and Walmart. For example, Target priced AirPods Pro at about $20 higher than the others on Labor Day. Shoppers who bought Instant Pots at Target for Father's Day spent $20 more than if they'd purchased them at Amazon or Walmart. The Apple Watch Series 7 was $100 more at Target than at Walmart on Labor Day.
If you do see a better deal post-purchase, Target and Walmart offer price adjustments, but Amazon doesn't. However, "the responsibility is on the consumer to go back in and ask for that price adjustment and to keep their records on it and to be watching for prices," Thomas says.
"Honestly, retailers are hoping that you just will go, 'I've bought it, I'm done, it's wrapped' and won't come back in and ask," Thomas says. For smaller items, price watching might not be worth it, but on big-ticket items, it could pay off.
Rewards and bundles can be tiebreakers
When prices are similar across retailers, using a store-branded credit card could get you money off at checkout or cash back on purchases, which can be a tiebreaker. These rewards cards may offer other benefits, like free shipping that can make sending gifts more affordable and convenient.
Also, research whether one retailer is offering a discounted bundle or add-on that the others aren't. For example, one store may offer a free charger with a tablet or e-reader, or extra accessories with the toy your child wants.
Prime Exclusive Deals are a barrier to savings for some shoppers
Although Amazon's two Prime sales saw some of the lowest prices of the year for many products on our list, some were Prime Exclusive Deals. People without an Amazon Prime membership weren't able to access that price or had to sign up for a free trial membership and remember to cancel it later.
On Prime Day in July, Target and Walmart mostly matched Amazon's price (e.g., Apple Watch Series 7), but that wasn't always the case (e.g., Beats Solo 3 Wireless Headphones). When price matching didn't occur, those without a Prime membership had to pay more elsewhere.
Note, the $139 annual cost of Prime cuts into savings on the deals. But you can form an "Amazon Household" to share a membership and its costs and benefits.
Inflation will likely cut into your savings, but it won't always be straightforward
Aside from rising prices, inflation could impact Black Friday deals in other ways.
Mark Bergen, the James D. Watkins chair in marketing at the Carlson School of Management at the University of Minnesota, tells shoppers to watch out for "shrinkflation." This could mean smaller-sized packages for the same price or products that used to come with more accessories that now have a single item.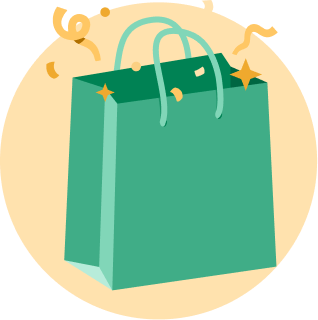 Shopping online just got nerdier
Let NerdWallet find the coupons, promo codes, and rewards every time you checkout.
Strategies for early savings
Having a shopping strategy in place can help you save money. You may even knock out most of your gift list before Thanksgiving.
Set up alerts from favorite stores: While bigger retailers have the budget for large-scale promotion, smaller retailers often advertise sales on social media and through email. Emails can remind you about sales and may help you snag items before they sell out, which tends to happen at smaller retailers.
Pay attention to promotion details: Some great deals may be only for in-store shoppers or for online orders. Save yourself trouble by reading the fine print first.
Watch for short-lived sales: Some retailers offer "flash sales" for a day — or even a few hours. Set alerts on your phone or make a note in your calendar so you can capitalize on these deals.
Use apps for extra discounts or rebates on receipts: Using retailer and third-party cash-back apps can give you an edge. For example, Target sometimes offers an extra reward for making a certain number of qualifying purchases during a time period. You can also upload receipts to an app like Fetch Rewards, where you can earn points to redeem for gift cards.
Starting in January 2022, we tracked online prices on seven products at three of the biggest nationwide retailers — Amazon, Target and Walmart — throughout the year, focusing on major sales in the lead-up to and start of Black Friday sales. We selected a range of items, including tech and electronics and home goods, that tend to be popular with shoppers year after year.
Some products have upgrades or new models throughout a given year (for example, Apple typically announces new models every September). In these cases, we continued to track the original item, not the newest generation.

Pricing can vary based on color. When possible, the most basic and/or universal color (black) was selected.

In-store and online prices sometimes vary. We used online prices to reflect changing shopping patterns and to remove geographic price fluctuations.