Could a Buy Now, Pay Later Loan Affect My Credit?
Buy now, pay later loans typically aren't reported to credit bureaus, so they can't help or hurt your score — but that's changing.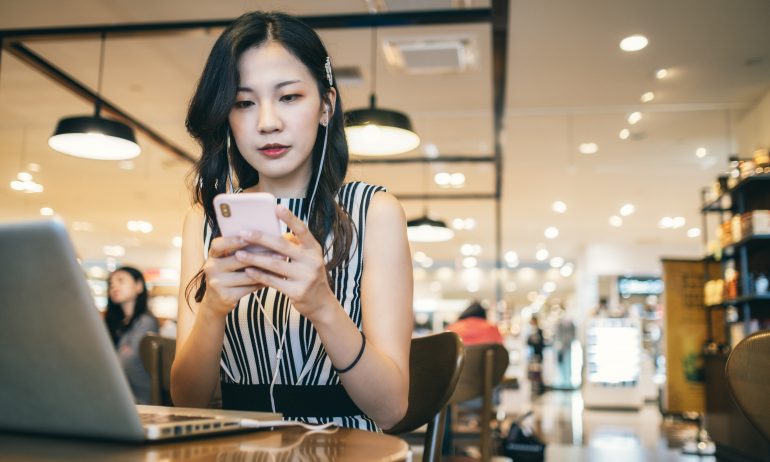 Many or all of the products featured here are from our partners who compensate us. This influences which products we write about and where and how the product appears on a page. However, this does not influence our evaluations. Our opinions are our own. Here is a list of our partners and here's how we make money.
Buy now, pay later loans generally do not affect people's credit.
These loans, typically offered at the point of sale, do not yet routinely appear on most credit reports. That means a good payment record on your buy now, pay later accounts won't help you build credit. On the other hand, late payments typically won't hurt your credit unless your account is sent to collections.
But that's changing. All three major credit bureaus — Equifax, Experian and TransUnion — plan to add data about buy now, pay later loans to credit reports.
In the meantime, you can build your credit with older methods and prepare for when buy now, pay later loans do play a part in your credit.
How buy now, pay later works
Buy now, pay later loans are offered to you as you buy something, usually online but sometimes in stores. They divide your purchase price into smaller installments, often four payments spaced two weeks apart. The biggest players — Affirm, Afterpay, Klarna, PayPal and Zip — partner with retailers, who pay them a commission.
Approval decisions are based partly on data such as address stability, public records, previous history with the lender and banking information.
"Buy now, pay later processes don't require a credit check today, which by the way is exactly why it's an opportunity for consumers to build credit because they can get access to that first product," says Mark Luber, chief product officer for Equifax's U.S. Information Solutions unit.
How adding buy now, pay later loans to credit reports could help consumers
Credit bureaus are touting buy now, pay later as a huge opportunity for people with little or no traditional credit to join the credit mainstream. And credit scoring companies are eager to incorporate the additional data into scoring formulas.
"We think it's going to be the biggest financial inclusion opportunity in at least a generation," says Liz Pagel, senior vice president and consumer lending leader at TransUnion. "We've got at least 100 million consumers using these products," she says, noting that data on how consumers handle these accounts is generated more frequently than it is with traditional credit cards and loans.
Including buy now, pay later loans on credit reports is likely to benefit young consumers and those with subprime credit. According to TransUnion's research, one-third of point-of-sale financing applicants are between 18 and 30 years old, a group that makes up only 17% of the those using credit. And 43% of applicants have subprime credit, compared with 13% of credit users overall.
However, data suggests that late payments are common with buy now, pay later loans. Once buy now, pay later data is routinely reported, late payments could hurt consumers' credit.
What are some risks of buy now, pay later loans?
Consumer advocates advise using caution when it comes to buy now, pay later loans. These loans are largely unregulated, because they're a new type of account. The Consumer Financial Protection Bureau is looking into the potential risks to consumers.
Buy now, pay later loans lack protections that credit cards offer, such as dispute resolution and disclosures to help consumers understand the product.

The ease of application and use might lead to more impulse purchases or a buildup of debt.

Juggling multiple buy now, pay later payments might make it easy to overlook a due date, which could lead to a collection action.
A Consumer Reports survey conducted in January 2022 found that 18% of the more than 2,000 respondents had used a buy now, pay later loan. Of those people, about 20% reported problems ranging from regretting an impulse purchase to issues with customer service, returns or understanding fees and interest rates.
How the credit bureaus are reacting
Credit scoring conventions will have to change to accommodate data from a product that didn't exist before. Buy now, pay later loans do not fit neatly into either of the two categories used now: revolving credit like credit cards and installment loans that span months or years.
"We haven't had a new type of credit product in decades and it needs to be treated differently," says Pagel. "It's not a tiny installment loan," she says, so taking out several at once shouldn't hurt a consumer's credit in the way that taking several installment loans would.
Pagel says the credit bureaus are communicating and trying to find common ground. "I think that there's a sense of urgency to get us aligned at least on reporting format, so it can be sent to all three bureaus in the same format," she says.
Right now, though, the bureaus' plans diverge:
Experian has announced it plans a specialty bureau to hold buy now, pay later data. Greg Wright, executive vice president and chief product officer for Experian Consumer Information Services, says information from the specialty bureau will be "promoted" periodically into the consumer's core credit file.

Equifax plans to add the information to regular credit reports.

TransUnion has said it will partition off the data on core credit reports.
Know how your credit is scored
See your free score and the factors that influence it, plus insights into ways to keep building.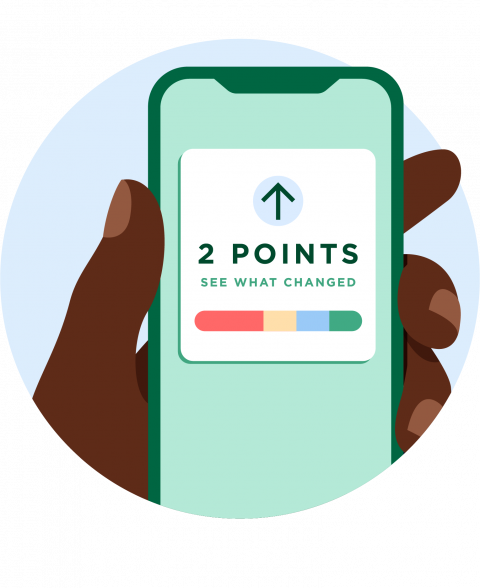 It could be several months or more before buy now, pay later loans show up on credit reports. But you can build your credit now by using a credit product that reports to credit bureaus.
Authorized user status: Getting someone to add you as an "authorized user," which allows you to share in the primary user's credit history. Authorized users are permitted to use a credit card but are not responsible for paying it back.
Credit-builder loans: These require that you pay your loan first, then receive the money. If you go this route, check fees, make sure you can easily afford the payments, and choose one that reports to all three credit bureaus.
Secured credit cards: You'll need enough money for a deposit; that deposit will typically be your credit limit. It's best to choose a secured credit card that "graduates" to a traditional card and returns your deposit after a certain number of on-time payments.
Alternative credit cards: These cards use nontraditional data — such as income, employment and bank information — in underwriting decisions and can be a way to get on the credit radar.
Retail store cards: Some have more lenient qualifications than traditional credit cards and rely more heavily on financial data outside the credit ecosystem. Be sure you can pay in full, as interest rates tend to be high.
Creating tradelines: Experian Boost and competitor eCredable can create tradelines on your credit reports to reflect your regular monthly payments, such as those for utilities and for streaming, cable and cell phone services. Boost affects only Experian credit reports, though, and eCredable affects only TransUnion reports.
With any credit product, paying on time is crucial. Late payments can lead to fees, higher interest rates and damage to your credit score.