Do You Need Identity Theft Protection Services?
Pay for a service only if you are at risk, are unwilling to freeze your credit and won't monitor your own data.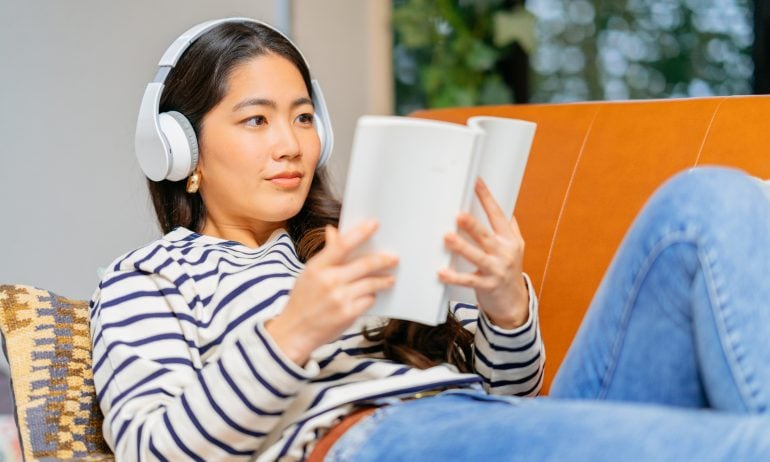 Many or all of the products featured here are from our partners who compensate us. This influences which products we write about and where and how the product appears on a page. However, this does not influence our evaluations. Our opinions are our own. Here is a list of our partners and here's how we make money.
Identity theft protection companies pledge to act as guardians of your personal information for a monthly or annual fee. Generally, they start with credit monitoring, then layer on additional services to alert you to potential problems.
But alerts just flag you after the fact; they can't prevent someone from stealing and misusing your financial data. That's why NerdWallet advises proactively freezing your credit — it can prevent the opening of fraudulent accounts.
Consider paying for an identity theft protection service only if:
You are unwilling to freeze your credit reports.

You know that you won't go through the effort of actively monitoring your own credit.
Get score change notifications
See your free score anytime, get notified when it changes, and build it with personalized insights.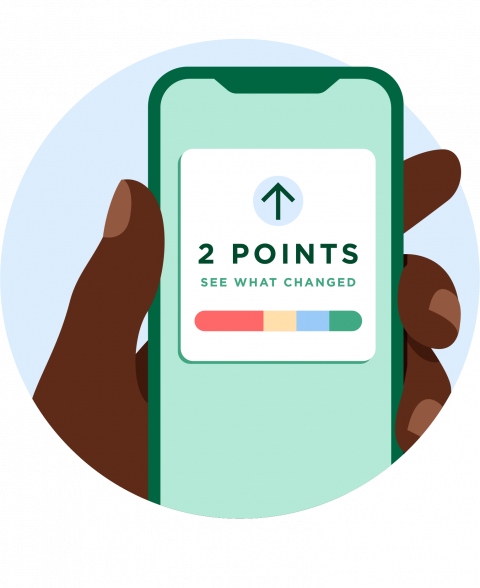 You can perform the basic services offered by these companies yourself, often at no charge:
"The first thing consumers need to do if they're worried about ID theft is just to freeze their credit reports," says Chi Chi Wu, staff attorney at the National Consumer Law Center. "Freeze, freeze, freeze. Everything else is gravy on top of that."
What identity theft protection companies do
In general, identity theft protection companies offer three main services:
Monitoring: Identity theft protection firms monitor your credit files and alert you about activity, such as new accounts opened in your name and credit inquiries received, so you can react quickly.

Alerts: Notify you of instances where your personal information has been used, like if someone tries to open a bank account in your name. This can be helpful because many people don't realize identity theft has happened until their credit is wrecked, their bank accounts depleted or they suddenly have a lot of new debt in their name.

Recovery: If someone hacks your information and uses it maliciously, these companies can help you recover lost money and help undo the damage to your credit. Most offer insurance policies of up to $1 million.
Many also offer tangential services, such as alerts about identity theft news and local sex offender registries. Some monitor dark web sites known to traffic in stolen personal and financial data, which is something you can't do yourself.
Compare identity theft protection services
You may decide you want a full suite of safeguards and don't mind paying for peace of mind. Or you may know you won't do it yourself.
If so, compare prices and coverage details to find a plan that fits. Make sure the product you choose monitors credit data at all three credit bureaus; otherwise, you're paying for incomplete protection.
Avoid credit monitoring products from the credit bureaus, which tend to have less robust coverage and may limit your right to sue them, even if they are the ones that exposed your financial data.
Here's a look at some popular products in the identity protection industry. This is a small sampling; you may find a different provider that suits you better. If you've already placed credit freezes, you'll need to temporarily lift them to allow a provider access to your files for monitoring.
1. NORTON 360 WITH LIFELOCK ULTIMATE PLUS
The top-tier Norton LifeLock plan, Ultimate Plus, offers multiple services to help you detect and recover from identity theft.

It includes a password manager, web privacy and device security benefits.

The company adds value to its package through additional features, such as a $1 million identity theft recovery plan and legal assistance.
The top-tier plan is pricey, especially when covering a family. Coverage for two adults and up to five children runs $48.99 a month the first year and then auto-renews at a higher rate.

In 2015, LifeLock paid $100 million to settle a Federal Trade Commission charge that it had violated terms of a 2010 federal court order about securing consumers' personal information and avoiding deceptive advertising.
Cost: Coverage is $29.99 a month for one adult the first year, and then it auto-renews for $34.99 per month. Discounts are available for paying annually.
Best for: Those who don't have an entire family to protect; those who can afford to spend a little extra for comprehensive coverage. Read our full LifeLock review.
Easy to understand exactly what you are getting, because there are no tiers, and pricing is clear.

Offers unlimited consultations with identity theft expert.

Scans social media posts for reputational risk.
As with all services, you may be tempted to dismiss the importance of good cyber hygiene practices.

Multiple alerts may lead you to dismiss them without reading, missing important information.
Cost: Monitoring of the three credit bureaus is $17.95 per month for individuals or $32.95 for families (two adults, up to 10 minor children).
Best for: Price-sensitive customers who want to have their social media accounts scanned as part of a package. Read our full IDShield review.
3. IDENTITYFORCE ULTRASECURE+CREDIT
IdentityForce offers less expensive three-bureau monitoring than big names like LifeLock.

You can get a family plan, which covers two adults and any children 25 and under.

Offers alerts about suspected health insurance fraud.
The sign-up process is tedious, requiring you to input information multiple times.

The family plan isn't readily apparent on the website and you may need to call to request it.

Pinning down the lowest price can be tricky, since prices vary depending on whether you sign up online or over the phone.
Cost: $23.99 a month or $239.90 a year for the IdentityForce UltraSecure+Credit plan, which offers monitoring at all three major credit bureaus. As noted, though, promotional pricing is often available. It's smart to look for it.
Best for: Those who want protection on a budget; those who want medical identity coverage.
ID Watchdog keeps credit monitoring, alerts and recovery simple.

One standout feature: It will help you recover from pre-existing identity theft for an additional fee of $79.95 to $279.95, depending on the kind of fraudulent credit line.
Equifax bought ID Watchdog in 2017, the same year Equifax suffered a major data breach that exposed sensitive personal information of nearly 148 million consumers.

The company's mobile app and desktop interface provide less information than those of its competitors.

ID Watchdog offers fewer monitoring services than other companies.
Cost: $19.95 a month or $219 for an annual plan for ID Watchdog Platinum, which offers three-bureau credit monitoring.
Best for: Those who need help recovering from pre-existing identity theft.