Which Debt to Pay Off First: Credit Cards vs. Installment Loans
When you're paying down loans and credit card debt, focus on your credit card debt first — with one exception.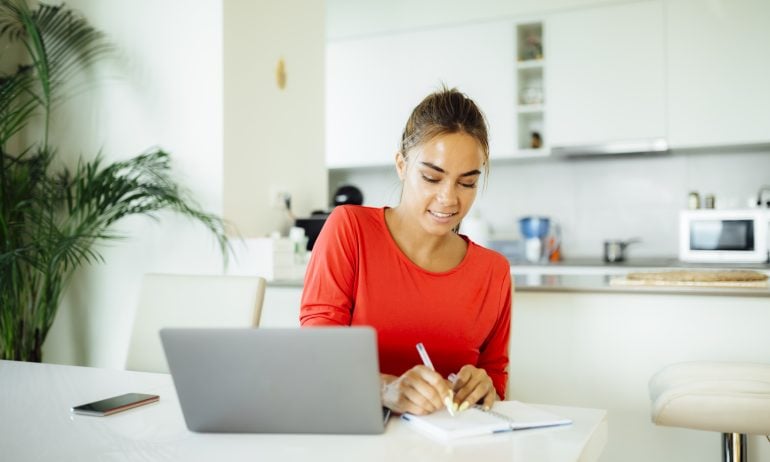 Many or all of the products featured here are from our partners who compensate us. This influences which products we write about and where and how the product appears on a page. However, this does not influence our evaluations. Our opinions are our own. Here is a list of our partners and here's how we make money.
If you're paying down credit cards and installment loans, you may be wondering which to focus on first. Here's how you should think about paying off your credit card debt and your installment loans.
Focus on credit card debt first
There are several good reasons for prioritizing your credit card debt over an installment loan like a car loan, mortgage or student loans:
The first relates to your credit score. When you pay down your credit card debt, you are reducing the amount you owe and increasing the amount of credit available to you. That means lower credit utilization — and because utilization is one of the biggest factors in your score, that can translate to a higher FICO score or VantageScore.
Paying your installment loan on time reflects well on your credit report — but it doesn't have as large an impact as lowering credit utilization does.
Also, your credit score takes into consideration whether you have different types of credit open. Having some installment loans (in addition to revolving credit such as credit cards) and steadily paying them throughout the life of the loan will help your credit score.
Focus on interest rates, save money
In addition, if you look at your credit card statement and compare it against your mortgage or car loan bill, one number will jump out at you — the interest rate. In general, a credit card will have a much higher interest rate than an installment loan — in many cases at least 10% higher (but check to be sure). This is another good reason to pay down your credit card debt first.
With a mortgage installment loan, you also may be eligible for a tax benefit in the form of deductible interest. You can't earn tax benefits from your credit card debt.
Finally, if you recently transferred your debt to a 0% APR balance transfer credit card or are thinking about taking advantage of a balance transfer credit card offer, you'll want to pay off the balance before the 0% offer expires.
One exception: When the loan is a payday loan
Lenders offer payday loans as a short-term fix for consumers when cash is tight. There's no credit check involved, and you can usually be approved for a payday loan quickly. But this easy-to-get money comes with a heavy price, usually in the form of exorbitant fees and triple-digit interest rates.
Always prioritize getting rid of payday loans. Here's why:
It's best to pay off your highest interest rate debts first. Even if you think you have a high rate on your credit card, payday loans are still worse. The interest on a payday loan can translate to an APR of 390% and sometimes as high as 600%.

Payday loans can lead to a debt spiral. If you can't pay in full on the first payday, a new finance charge is added and the cycle repeats. Within a few months, you could end up owing more in interest than the original loan amount.

Unlike credit card companies, most payday loan lenders won't let you consolidate your debt.

Find and move all your old 401(k)s — for free.
401(k)s left behind often get lost, forgotten, or depleted by high fees. Capitalize will move them into one IRA you control.