Credit Monitoring Services: Are They Worth the Cost?
You may be eligible for free monitoring or may choose to purchase protection. Here's how to keep your credit safe.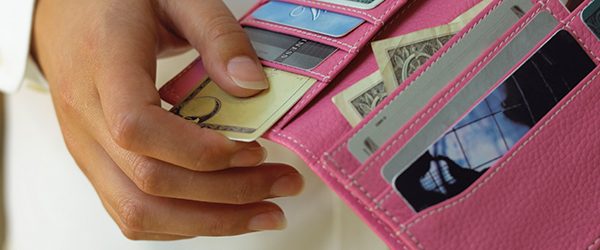 Many or all of the products featured here are from our partners who compensate us. This influences which products we write about and where and how the product appears on a page. However, this does not influence our evaluations. Our opinions are our own. Here is a list of our partners and here's how we make money.
Many consumers are eligible for free credit monitoring, thanks to high-profile data breaches. If you aren't eligible for any free coverage but breaches like this have you worried, you could instead purchase credit monitoring.
But for everyone, the wisest course is to go beyond monitoring — which alerts you to signs of trouble that's already happened — and proactively defend your credit by freezing it.
Are free credit monitoring services any good?
If your data has been compromised, it doesn't necessarily mean your information has been used by identity thieves. You do, however, face a lifelong risk of identity theft because your data and numbers are out there. Your best protection is freezing your credit, but layering on free monitoring could also help.
Credit monitoring watches your credit reports and alerts you to changes in them. If someone tries to use your data to open a credit account, you will know right away rather than months or years later, when there is more damage and undoing it is more complicated.
Finding the best credit monitoring service for you
You can purchase monitoring if you choose to. Many credit monitoring companies charge monthly fees that can be upwards of $30. Before signing up, review the services included, when and how you can cancel, and what your rights are if the service doesn't protect you.
Be aware that you can do most credit monitoring services on your own for free. Here's how to protect yourself:
Get a credit freeze, which experts consider the strongest protection from criminals accessing your credit without permission.

Check the detailed information on your credit reports. Federal law entitles you to a free annual credit report from each of the three major credit reporting agencies — Equifax, Experian and TransUnion. However, in response to the pandemic, the credit bureaus are offering them weekly through the end of 2023. If you find an error on any report, dispute it.

Sign up for a service from a personal finance website or your credit card company that offers free credit scores. Look for one, such as NerdWallet, that also offers free credit report information so you can watch for changes in your score and report.
Get score change notifications
See your free score anytime, get notified when it changes, and build it with personalized insights.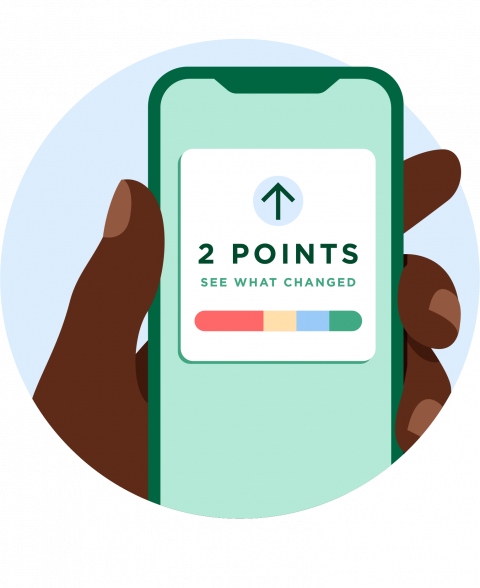 If you pay for a credit monitoring service
Maybe you know you won't follow through on do-it-yourself monitoring or are willing to pay for extra protection. If so, look for an identity theft protection product that offers three-bureau credit monitoring and a full suite of theft alerts.
You're already the victim of identity theft or at high risk of it, for instance, if your Social Security number already has been disclosed in a data breach or you've lost your Social Security card.

You don't want to freeze your credit reports.

You know that you won't monitor your credit.
Look for a service that specifically promises "three-bureau credit monitoring" — if a service covers only one credit bureau, you're paying for partial protection.
Avoid credit bureaus' products
If you are buying credit monitoring, NerdWallet recommends avoiding the offerings from credit bureaus themselves. Here's why:
These may not offer much identity theft coverage, despite costing as much as other companies' offerings.

In addition, credit bureau monitoring plans typically have an arbitration clause in their terms of service. When you sign up, you must waive your right to a class-action lawsuit and agree to binding arbitration, which widely is considered to be against a consumer's best interests.
The inability to sue is particularly bad in case of a data breach, such as the 2017 Equifax incident, because a credit bureau could fail you in two ways: by not providing adequate monitoring and by failing to safeguard the consumer information it collects on you.
Know the limits of credit monitoring services
Credit monitoring services often market themselves as safeguards of your credit profile. But that's not quite the case.
Here's what even the best credit monitoring companies can't do:
They can't keep you from receiving phishing emails — or from opening them.

They can't keep someone from applying for credit in your name.

They won't correct errors on your credit report.

They won't stop taxpayer identity theft.