What Credit Score Do You Need to Lease a Car?
A credit score of 700 or above can get good car lease offers. Lenders also consider income and other factors.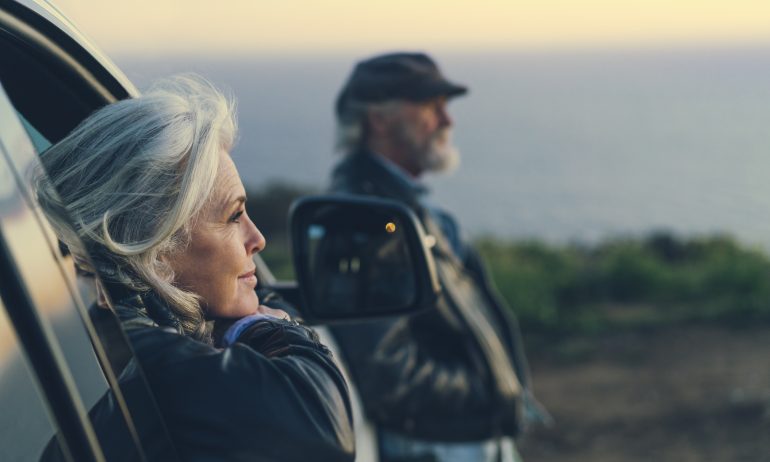 Many or all of the products featured here are from our partners who compensate us. This influences which products we write about and where and how the product appears on a page. However, this does not influence our evaluations. Our opinions are our own. Here is a list of our partners and here's how we make money.
Leasing a car rather than buying can mean lower payments, but will your credit score stand in the way?
Customers leasing a new car during the third quarter of 2023 had an average credit score of 737, according to credit bureau Experian.
Get score change notifications
See your free score anytime, get notified when it changes, and build it with personalized insights.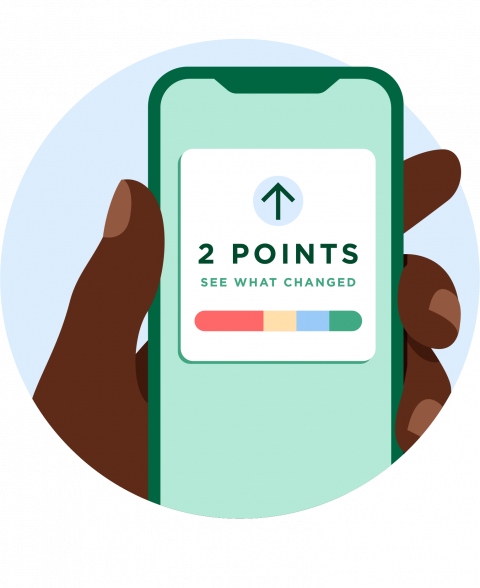 As with car loans, the best leasing deals go to the people who present the lowest risk.
Whether it's a lease or a loan, your credit score figures prominently into whether you get financing. But a finance office will also consider your income, existing payment obligations and track record for handling debt. Lease requirements vary by automaker, and they change depending on market conditions.
A score of 700 provides a good dividing line for understanding what to expect, says Scot Hall, executive vice president of operations for Swapalease, an auto lease marketplace. Many lenders use auto-specific credit scores that weigh past car-loan payments more heavily.
Hall notes that the credit score threshold has increased about 20 points since the COVID-19 pandemic hit. The automotive industry has had to respond to supply chain issues, he says, and the demand is higher than the supply — even for leases.
If your credit score is 700 or above
With a score above 700, you'll have an easier time getting a lease and perhaps an attractive deal. When you're approved to lease, you will likely have room to customize the deal a bit — for instance, asking for $0 down in exchange for higher monthly payments.
The basic deal offered for a particular make and model is generally uniform across regions, and the lender is typically an arm of the car manufacturer (Toyota Financial Services, for example).
You might find some special deals on particular models as you shop for a car lease. If you're choosing among similar lease deals, there are some factors your might want to consider. Pick a dealer with a reputation for good service and that treats you well, Hall advises. Location might also matter, especially if you're working from home now. Previously, you might have picked a dealership near your job, but now a place closer to home might be more convenient for routine maintenance.
If your credit score is lower than 700
Leasing gets a bit more challenging at lower score levels.
The lower your credit score, the more likely it is you'll have to pay more at signing, and you may have to pay more each month, too. You won't be charged more for the car itself, Hall says. But you may pay more in interest or have to put more money down in order to keep your monthly payments where you want them.
You also may not be able to lease precisely the model you wanted under the terms you qualify for. Have a few backup choices you'd be happy with, in case your first pick is out of reach.
Another option worth exploring may be leasing a used car, though selection will be limited.
You may find it easier to buy a used car. The credit score needed to buy a car has a bit more wiggle room. The average score for someone financing a used car was 690, according to Experian's data from the third quarter of 2023.
Frequently asked questions
Can I lease a car with a 600 credit score?
Does leasing affect your credit score?
Can I lease with a low credit score?
Does leasing a car build credit?
Leasing is another way of financing a car, basically buying the part of the car's lifetime that you will be using. Leasing a car can build credit in the same ways that buying a car does:
Payment history: Paying on time is the most important thing affecting your credit, and missing a payment can send your score plummeting. So, getting the payments in on time is essential for a good score.
Credit mix: If you have both loans and credit cards, that's better for your score than having just one kind of credit. Credit mix is a small part of your credit score, but if you're looking to squeeze out every possible point, it can help to have an installment loan, like a car lease, in addition to revolving credit (credit cards).
If you're worried your credit won't get you the lease terms you want, work on building your score.
One quick method: Whittle down high balances on your credit cards to no more than 30% of your credit limit — and lower is better. Credit utilization has a big effect on scores, and you can see a change as soon as you lower a balance and the issuer reports it to the credit bureaus.
Pay every bill on time; payment history has the biggest influence on your scores.

Keep credit accounts open unless there is a compelling reason to close them, like an annual fee.