Credit Score vs. Credit Report: What's the Difference?
Credit reports are a detailed history of your credit use. The data in them is used to calculate your 3-digit credit scores.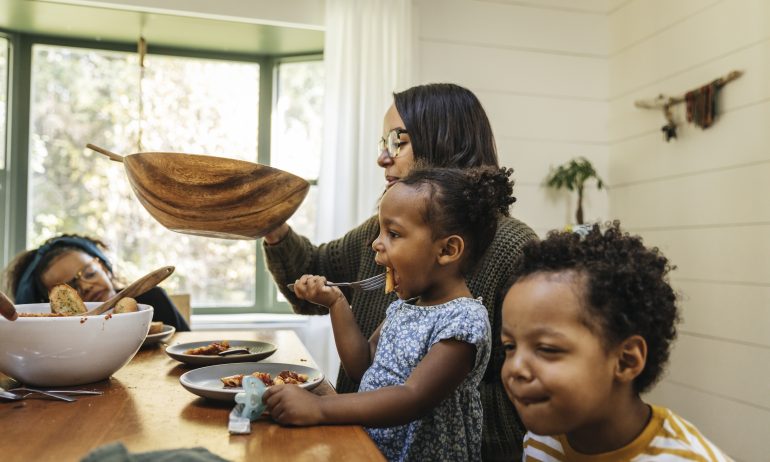 Many or all of the products featured here are from our partners who compensate us. This influences which products we write about and where and how the product appears on a page. However, this does not influence our evaluations. Our opinions are our own. Here is a list of our partners and here's how we make money.
Your credit reports hold detailed information about your past use of credit. That data then gets calculated into a simple number representing your creditworthiness — a credit score.
Think of reports like a medical record, which lists facts such as symptoms and test results, and scores as the resulting diagnosis. Good credit scores are key to accessing financial products. Let's break it down:
A credit score is a number that lenders use to evaluate how safe or risky you are as a customer. The kind most commonly used to make credit decisions is the FICO score, which comes in multiple versions, many of them specialty scores for products such as auto loans or credit cards. FICO's competitor, VantageScore, also is used in lending decisions. (You can get a free credit score from VantageScore weekly at NerdWallet's site.)
All credit scores are derived from information in your credit reports. The most important factors to consider when managing your credit score include:
Your history of repayment, and whether you have derogatory marks for paying late or defaulting.

How much money you owe compared to your credit limits, called credit utilization ratio.

How often you have applied for credit recently, called "hard inquiries."

How long you've had credit accounts, or your age of credit.

The types of credit you have (the kind with fixed payments, like an auto loan, or variable payments, like a credit card).
Your scores will fluctuate depending on your account activity. VantageScore and most versions of FICO range from 300 to 850. Scores of 690 or above are deemed "good" and 720 or above are considered "excellent." The two scoring models look at the same factors, so if you have a good score on one, you'll likely have a good score on the other.
When you apply for a credit card or a loan, the lender will check your credit score to determine your eligibility. It's smart to monitor your score yourself so you'll have an idea of how a lender might size you up. This can be especially useful if you are looking to build your credit.
Just use the same version of the same score every time. It's like weighing yourself; using the same scale each time screens out slight variations due to equipment.
Get score change notifications
See your free score anytime, get notified when it changes, and build it with personalized insights.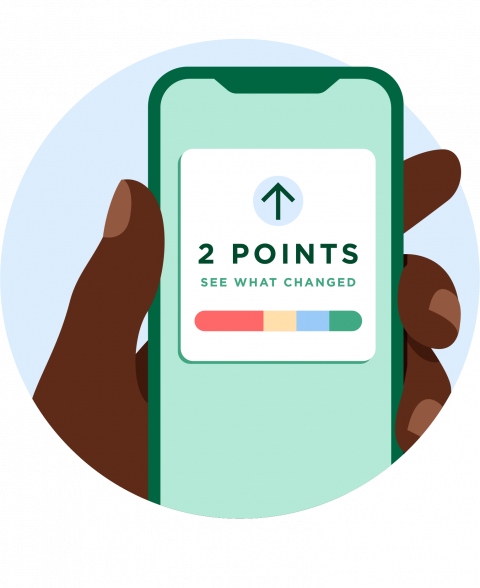 Your credit reports give a comprehensive list of your lines of credit and payment history, but they don't contain your credit score. Three major credit-reporting companies — Equifax, Experian and TransUnion — compile the reports.
Credit reports often run to many pages as they detail your accounts and how diligently you've paid off outstanding balances. Negative information such as repossessions or bankruptcies will appear on your credit report, too.
If you've never had credit accounts, you probably don't have credit reports yet. It's important to establish a credit history because credit reports can be used to determine applicants' eligibility for loans, credit cards, rentals, insurance policies and jobs.
Reports sometimes have errors, so it's important to examine them carefully and dispute any mistakes you find with the company that issued the report. The fastest way to dispute is online, but you can also do it by phone or mail. Everyone is entitled to free credit reports from each of the three credit-reporting companies. Consumers have free weekly access by using AnnualCreditReport.com.
You can request your credit report in Spanish directly from each of the three major credit bureaus: · TransUnion: Call 800-916-8800. · Equifax: Visit the link or call 888-378-4329. · Experian: Click on the link or call 888-397-3742.
🤓 Consejo Nerdy Usted puede solicitar una copia de su informe crediticio (gratis y en español) de cada una de las tres principales agencias de crédito: · TransUnion: Llame al 800-916-8800. · Equifax: Visite el enlace o llame al 888-378-4329. · Experian: Haga clic en el enlace o llame al 888-397-3742.