Many or all of the products featured here are from our partners who compensate us. This may influence which products we write about and where and how the product appears on a page. However, this does not influence our evaluations. Our opinions are our own. Here is a list of our partners and here's how we make money.
If you want to get financing for a new or used vehicle, you may wonder how your credit will affect the terms of your loan.
Credit matters, of course, but people with no financing history or shaky credit canalso borrow. They'll just pay higher interest rates.
Keep up with your credit score
We'll let you know when your score changes, and provide free insights for ways to keep building.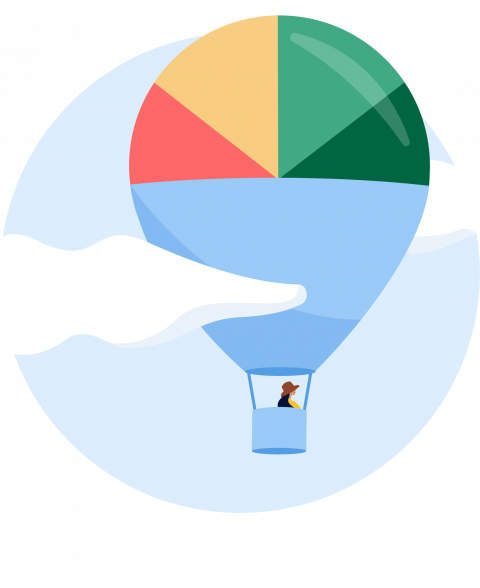 Specialty credit score for auto financing
There are different types of credit scores, from FICO to proprietary scores, for each of the three credit reporting bureaus — Experian, Equifax and TransUnion. Car dealerships typically pull "auto industry option scores," or auto-enhanced scores, sometimes from all three bureaus, Ghim says.
Auto credit scores range from 250 to 900 and emphasize how you've handled car financing in the past. For instance, they take into account whether you've made any late payments on auto loans, had any repossessions, or settled or declared bankruptcy on an auto loan. This information is included in your regular credit scores, but auto-enhanced scores give it more weight.
These scores are different from the credit-specific auto insurance scores that many insurance companies use.
Credit scores influence financing options
If you have a low credit score, your loan application may be rejected, or you may be offered a loan at a higher interest rate.
Dealerships offer financing through credit unions, banks and manufacturers. Generally, credit unions and banks use a tiered system that dictates your interest rate in relation to your credit score. Those with a good credit score or better are more likely to get the best rates, depending on other qualifications, like income.
Individuals with low credit scores also are more likely to be asked for a down payment. They generally get approved for a smaller loan-to-value allowance — the amount of the loan compared to vehicle cost — so the down payment covers the difference.
Other factors in auto financing decisions
While credit matters, it isn't the only thing considered in auto financing decisions, according to Ghim. A stable income and a low debt-to-income ratio — the amount of debt you have in relation to how much money you make — are also very important. These factors play a larger role in whether people with shaky credit get approved for financing.
If I have bad credit, should I buy or lease?
Leasing and purchasing cars have similar credit qualifications, so getting approved probably shouldn't be a factor in your lease vs. buy decision.
Yes, newbies can get approvals
You shouldn't be afraid that the paradoxical theory of "you need to have credit to get credit" will prevent you from getting financing for a car. It can be harder to get a car loan when you've never had one before, but income stability and good credit should be enough to get you approved.
You may have to pay a higher interest rate than those with a car-financing history and may also need to provide a down payment.