Don't Let the Fear of Looking Stupid Lead to Money Mistakes
Don't know what to do with your money? Here's how to brush off embarrassment and get help.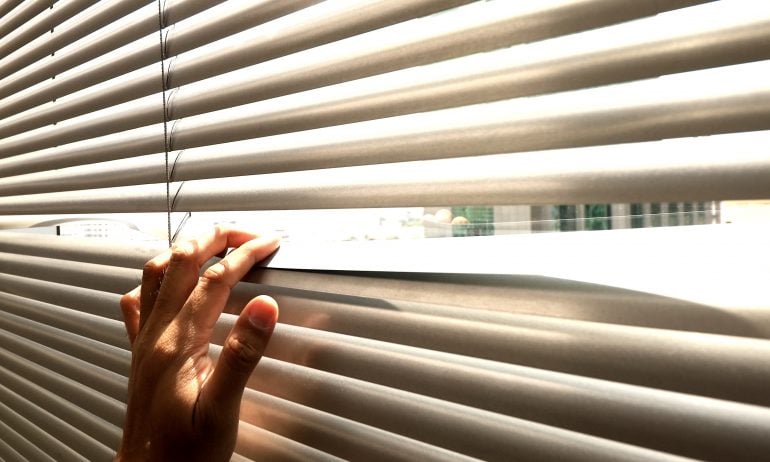 Many or all of the products featured here are from our partners who compensate us. This influences which products we write about and where and how the product appears on a page. However, this does not influence our evaluations. Our opinions are our own. Here is a list of our partners and here's how we make money.
A lot of smart people have a financial secret: They feel stupid about money.
"One of the most common things I hear from clients is, 'I feel like I should understand this better, and I'm embarrassed to show you this,'" says Linda Leitz, a certified financial planner and co-owner of Peace of Mind Financial Planning Inc. in Colorado Springs, Colorado.
But it's better to admit what you don't know than to let fear of looking foolish drive you into bad decisions. When they're afraid to ask "dumb questions," people don't get the information they need to make good choices, and they can get talked into the wrong financial products, Leitz says. Or they avoid money decisions altogether.
"

People are embarrassed to find themselves adults without a clue about what to do with their money, and they're afraid of reaching out.

"
Christina Empedocles

,

certified financial planner
"I see this issue a lot. It generally comes in the form of paralysis," says Christina Empedocles, a certified financial planner and owner of Insight Personal Finance in San Francisco. "People are embarrassed to find themselves adults without a clue about what to do with their money, and they're afraid of reaching out."
So they delay doing anything, sometimes for years. "There's this long period of agonizing," she says.
Afraid of looking dumb? Here's how to prevent that fear from getting in your way:
If you feel like you should know more about managing money than you do, join the club.
"Especially with educated people, they feel they should know," says Gregory Aloia, a certified financial planner with Abacus Wealth Partners LLC in Philadelphia.
But often they're in the dark and feel fearful as a result, which can lead to bad decisions, he says.
"We imagine our friends and our neighbors know so much more and are doing so much better than we are," Empedocles says. "Since people hesitate to share this vulnerability, they don't realize that a lot of people are in the same boat. … The first thing I do with new clients is to normalize this issue, so they realize they aren't alone."
That realization can serve as a jump-start. In the personal finance workshops she leads, Empedocles says participants start to come to life when they realize they're not the only ones who don't know what a Roth IRA is.
Start with what you know: yourself
You may not know a lot about personal finance, but you probably know generally what you want.
Think about your big goals and concerns. Once you can articulate those, it will be easier to move forward. Maybe you want to pay down student loan debt, or start a college fund for the kids or retire in 20 years.
"

Don't worry about what you should have done — look at what you can do now.

"
Linda Leitz

,

certified financial planner
"It's difficult to get good advice if we ourselves don't know what direction we want to head," says Robert Carroll, a certified financial planner and managing director of Carnegie Investment Counsel in Cincinnati. "Without having a sense of your own needs, it's a little like pulling up to the drive-through and asking the order person, 'What should I have?'"
Feeling hopeless? Don't let shame over past mistakes and inaction keep you stuck.
"Don't worry about what you should have done," Leitz says. "Look at what you can do now."
Choose financial advisors carefully
It might make sense to work with a financial advisor if you're overwhelmed, dealing with a big life event such as divorce, or feeling financially insecure.
Use these 10 questions to ask a financial advisor to help you find the right match. Above all, understand how the advisor is paid. Some advisors are paid commissions for products they sell. Fee-only advisors don't get paid commissions. Instead, they charge a percentage of your assets, a flat fee or by the hour.
Ask advisors to explain terms in everyday language, says Cristina Guglielmetti, a certified financial planner and president of Future Perfect Planning in New York. "Or repeat what they say in your own words to make sure you understand it."
Good advisors encourage questions.
"Along the way, nothing should be a mystery. From investments to planning, the steps should be clear and the mechanics openly discussed," says Marianela Collado, a certified financial planner and co-owner of Tobias Financial Advisors in Plantation, Florida.
If you don't feel comfortable asking an advisor questions, then it's probably not a good match.
"A good financial planner will not make you feel stupid," says Larren Odom, a certified financial planner with Chastain Wealth Management in Atlanta. "Your planner should spend enough time with you to educate you about what you're doing."
Understand before committing
"You should never invest in something you don't understand," Odom says.
But many people do because they're afraid of asking questions or think it's easier to trust the salesman. (He seemed like such a nice guy!) When in doubt, get a second opinion from an advisor who's not earning a commission on the product sale.
"If someone is trying to sell you something that doesn't make sense, either ask them to explain it until it does make sense and where you can make an informed decision, or walk away," says Elizabeth Buffardi, a certified financial planner with Crescendo Financial Planners in Oak Brook, Illinois.
If the salesman thinks you're stupid, who cares?