Did You Request Free Monitoring in the Equifax Settlement? Check Your Email
Claims for free credit monitoring are being processed now, but those who requested cash are still waiting.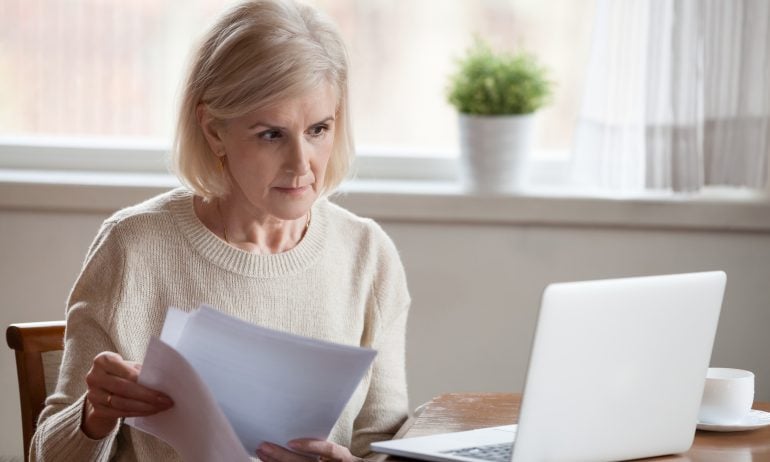 Many or all of the products featured here are from our partners who compensate us. This influences which products we write about and where and how the product appears on a page. However, this does not influence our evaluations. Our opinions are our own. Here is a list of our partners and here's how we make money.
After a data breach in 2017 exposed personal data of more than 147 million consumers, including in some cases Social Security and driver's license numbers, credit bureau Equifax agreed to pay hundreds of millions in compensation to help affected consumers.
That compensation is starting to be paid out after the resolution of all appeals, starting with emails to those who requested free credit monitoring.
Even if you didn't file a claim should keep an eye out for identity theft that might be related to the breach. The settlement provides an extended claims period for that, which runs till 2024.
When will I get my benefits?
Those who requested the free credit monitoring should look for an email or postal mail by Feb. 25. They will receive a code to access four years of free identity theft protection from Experian IdentityWorks.
Those who asked for cash may have a longer wait. Claims are being reviewed and validated by settlement administrator JND Legal Administration. (A settlement administrator is a neutral party that ensures a court-approved settlement is followed precisely.)
The Equifax data breach settlement website will be updated with developments. If you still have your claim number, you can enter it on the website to check the status of your claim.
How will I get my benefits?
If you requested credit monitoring
You'll receive an email or postal mail with the activation code and instructions; emails come from [email protected]. You will be directed to a website to start your free credit monitoring.
Assume scammers will try to exploit the situation. Check email addresses and website URLs carefully before entering personal information, such as Social Security number, driver's license number, insurance numbers, etc.
If you requested compensation of up to $125 or reimbursement for time spent recovering from fraud or ID theft, a check or debit card will be mailed to the address you used when submitting your claim.
Be prepared for compensation that is much less than you requested. The settlement set aside $31 million for this type of claim. If the volume of valid claims exceeds that, each person's amount will be reduced proportionally. The number of claims filed suggests that benefits are likely to be significantly less than the maximum offered.
What other benefits can I access?
Anyone affected by the breach can access identity restoration services from Experian if they experience identity theft in the seven years after the breach. Go to the settlement website and click on "Find out if your information was impacted" to see if you're eligible.
Identity restoration services include help dealing with companies, government agencies and credit bureaus. You can use the service even if you never make a claim from this settlement. For instructions on how to get the free identity restoration services, call the settlement administrator at 833-759-2982.
In addition, all U.S. consumers — even those not affected by the breach — can get six additional free credit reports from Equifax every year for the next seven years. Regularly requesting your free credit reports from the credit bureaus can help you spot suspicious activity. In addition, you can monitor your credit between those downloads by using a personal finance website, bank or credit card issuer.
What if I have a loss later on?
The settlement provides an extended claims period. Here are the details:
Extended benefits are available if you were affected by the breach. You can check whether you are affected on the settlement website.

Extended benefits cover out-of-pocket losses or time spent resolving fraud or identity theft related to the breach. However, there's no compensation provided for the time and money spent protecting your credit.

The extended claims period applies to losses that occur after Jan. 22, 2020. Claims must be made by Jan. 22, 2024.

Claims will be paid on a first-come, first-served basis.
Can I opt out of allowing credit bureaus to have my data?
The short answer is no. If you use credit products such as car loans, credit cards or a mortgage, data about your accounts is likely to be shared with the credit bureaus by your creditors. The only thing you can opt out of is receiving prescreened offers.
What can I do to protect my credit?
The very best protection is freezing your credit. In response to the Equifax breach, freezing and thawing credit are now free in every state.
Freezing your credit blocks access to your credit reports. That effectively keeps new accounts from being opened in your name because potential lenders or credit card issuers cannot check your credit history. Freezing does not affect your credit score.
"If you are not actively seeking credit, freeze your credit," advises Ed Mierzwinski, consumer program director for the United States Public Interest Research Group, a consumer advocacy group.
Credit expert John Ulzheimer advises a two-step process: Place a fraud alert at all three bureaus, then freeze your credit at all three. "That's two-layer protection, proactive and free," he says.
Mierzwinski suggests freezing your children's credit as well: "Kids may not have a credit history, but they do have Socials" — and Social Security numbers are what identity thieves seek. Credit bureaus must now create a credit file to freeze a minor's credit if a parent requests it.