5 Free Budgeting Templates & Excel Spreadsheets
These online tools let you skip the setup and math, and start tracking and saving your money right now.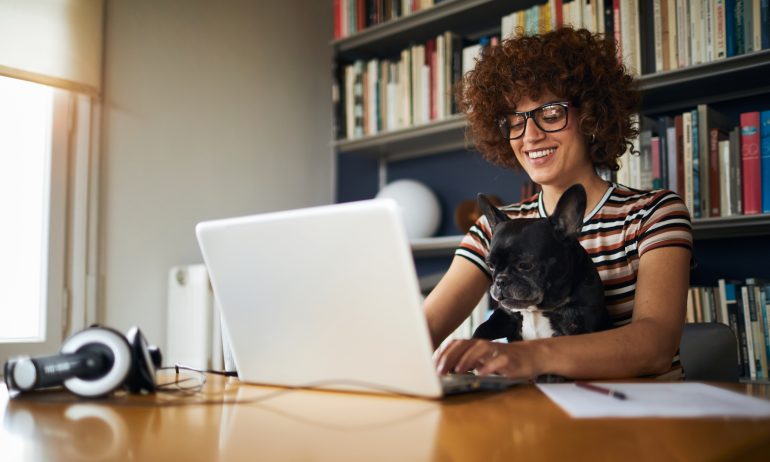 Many or all of the products featured here are from our partners who compensate us. This influences which products we write about and where and how the product appears on a page. However, this does not influence our evaluations. Our opinions are our own. Here is a list of our partners and here's how we make money.
Tracking monthly expenses in a budget spreadsheet or template can make managing your money a little easier. Whether you want to use an Excel spreadsheet or a Google Sheet to define and track a budget — or a fully functional online calculator — the budgeting tools below are among our favorites.
Wherever you find a budget spreadsheet or template, do some research before downloading it. Checking online reviews and downloading budget templates from only websites you trust will help you avoid phishing viruses.
Microsoft Office Excel budget templates
How it works: Maintaining a spreadsheet requires discipline, and creating a spreadsheet from scratch takes time. Save yourself the hassle of setting up rows, columns and formulas by using a pre-made Excel template from Office. Templates include a household expense budget, holiday budget planner and event budget.
What we like: There's a template for just about every budget situation, from simple to complex. Access Excel online and collaborate with others in the same document at the same time.
Where to get it: Visit templates.office.com and type "Budgets" in the search box to find an Excel file to download. Or sign in to Microsoft and edit in your desktop browser.
Google Sheets budget templates
How it works: Google Drive is a file storage service where users can create, upload and share files. Get 15GB of storage for free or upgrade if that's not enough. The Sheets app for Drive includes pre-made templates, such as an annual budget and monthly budget.
What we like: You can bring your budget with you by logging in to your Google Drive account from your smartphone, tablet or computer. You can also share access to a household budget with other members of your family.
Where to get it: Sign in at google.com/sheets, then browse the template gallery, which you can find at the top right of the page.
How's your financial health?
Check how you're doing on the key elements of personal finance, and learn ways to build your score.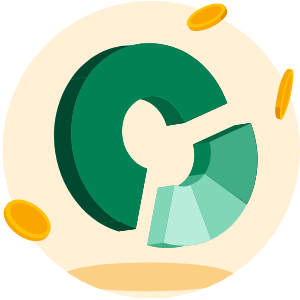 NerdWallet's budget planner
How it works: The budget planner enables you to input your monthly income and expenses. With that information, the worksheet shows how your finances compare with the 50/30/20 budget breakdown, which recommends that 50% of your income goes toward needs, 30% toward wants and 20% toward savings and debt repayment. You can also download these worksheets in Excel.
What we like: This thorough planner prompts you to consider a wide range of expenses — from life insurance premiums to travel expenses to credit card payments — so you don't miss anything. You can also see worksheets specific to your situation, whether you're a college student, parent, homeowner, senior or none of those.
How it works: In addition to Mint's well-known app, the money manager offers budget templates, too. Choose your desired budget, then use the pre-made format to guide your categorization of spending.
What to know: There are demographic-specific options that fit a variety of life stages. Students will benefit from the college template, while parents of young kids will appreciate the day care template. However, owner Intuit has announced it will shut down Mint as of Jan. 1, 2024, so download soon if you'd like to use one of its offerings.
Where to get it: Download an Excel file from Mint.
Before you build a budget
NerdWallet breaks down your spending and shows you ways to save.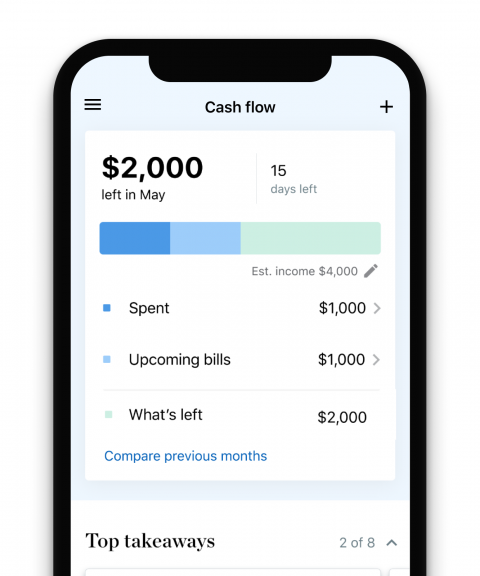 The Federal Trade Commission's budget worksheet
How it works: The Federal Trade Commission offers a website to educate consumers about money, including how to budget. To get started, consult its "Make a Budget" worksheet. Download the PDF and fill in the fields to see whether you're making more than you spend or spending more than you make.
What we like: Numbers and formulas can make budgeting a turnoff, but this simple worksheet is the furthest thing from intimidating. It's a great jumping-off point if you've never budgeted before.
Where to get it: On Consumer.gov, download the budget PDF from the "Toolbox" tab.
More ways to take charge of your budget
Researching budget spreadsheets and templates is already a solid start in managing your money. If the tools above aren't a good fit, you've got other options — including signing up for a free NerdWallet account to view your cash flow and see how it matches the 50/30/20 budget guidelines.

Find and move all your old 401(k)s — for free.
401(k)s left behind often get lost, forgotten, or depleted by high fees. Capitalize will move them into one IRA you control.