How I Ditched Debt: No Sleep for New Parents Until Payoff
Many or all of the products featured here are from our partners who compensate us. This influences which products we write about and where and how the product appears on a page. However, this does not influence our evaluations. Our opinions are our own. Here is a list of our partners and here's how we make money.
In this series, NerdWallet interviews people who have triumphed over debt using a combination of commitment, budgeting and smart financial choices. Responses have been edited for length and clarity.

Days after the birth of their second son, Chelsea and Nate Day faced a pile of unexpected debt that resulted from a bungled home-buying experience.
They'd just bought a fixer-upper farmhouse in a rural town near San Diego. A mortgage broker had told them they'd qualify to buy the home based on their earnings of $90,000 a year.
But he had failed to account for the fact that Chelsea Day's freelance income tended to fluctuate. That and some other circumstances meant they needed more money upfront. They'd had to scramble and ended up getting loans from Chelsea Day's dad, grandfather and uncle.
The family debt made the Days uneasy, so they immediately launched a fervent repayment effort — and surprised even themselves by paying it off within six months. Chelsea Day blogs about her family at Someday I'll Learn. She recently connected with NerdWallet to share her story, which may inspire you to pay off your debt.
How much debt did you have when you decided to pay it off?
In addition to our mortgage, we owed $52,000 to my dad, grandfather and uncle, in roughly equal amounts.
How did you end up in debt?
We were renting a house in a bad neighborhood with our first son and needed to get out stat. We'd saved $20,000 for a down payment to purchase a home, and my dad loaned us an additional $10,000.
Knowing nothing about home financing, we met with a mortgage broker. We asked him to preapprove us for a mortgage based only on my husband's income.
The broker didn't listen. We didn't know it at the time, but he used both of our incomes and handed us an approval letter for a $300,000 home.
Our bid on a new house had already been accepted and we were preparing to move when the broker tried to verify our income and realized we couldn't afford the loan he had preapproved. The preapproval hadn't accounted for my fluctuating income or the job-related costs that ate into my husband's salary every year.
In the end, we borrowed $52,000 from family members.
What triggered your decision to get out of debt?
To me it was urgent. I couldn't celebrate our homeownership or put any money into renovations or even basic furniture until I'd paid everyone back.
Sign up to link and track everything from cards to mortgages in one place.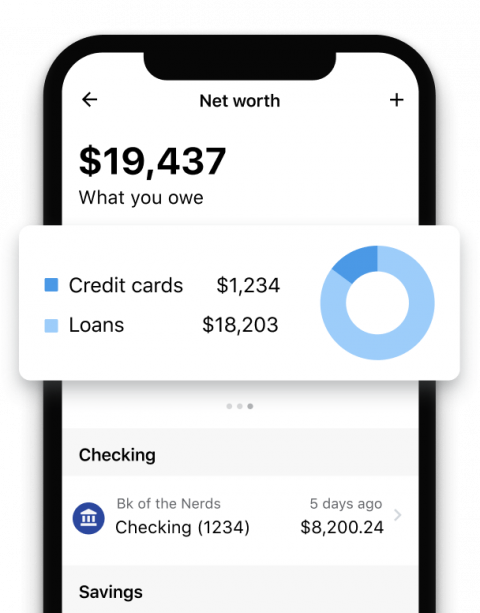 What steps did you take to reduce your debt?
Luckily, we didn't have to pay interest on the family loans, and we had prepaid our last month's rent of $1,400. We also had two mortgage-free months before our new loan payments kicked in.
We slashed our expenses to about $1,000 a month — not easy with two babies under age 2. Instead of spending $250 a month dining out, we started meal planning and bulk-buying meat through Zaycon Fresh [a farm-to-consumer wholesaler].
We pared our Netflix membership from $30 a month to $8 and canceled Nate's $30-a-month gym membership. We cut movie nights and travel; we had typically reserved $250 a month for travel.
We downgraded our health insurance to a cheaper plan, saving $400 a month. That was tough with the new baby, but it had to be done.
We lowered our auto insurance by $150 a month by bundling it with our homeowners policy, getting a cheap anti-theft device and receiving a "loyalty discount" that we got simply by asking.
Did you do anything else?
Our obsessive scrimping only got us $15,000. The rest we earned by picking up extra work. Nate took more shifts at his job in crisis management, earning $43.28 an hour for overtime on top of his annual salary of $60,000.
I had been making about $30,000 a year through my blog and marketing contract work. Within two weeks of my second son's birth, I was back at the computer saying yes to any work that came my way, an absurd amount. I vividly remember nursing at 3 a.m., hovered over my desk in the dark.
We hardly slept — but we made enough to pay everyone back within six months.
How has your life changed for the better?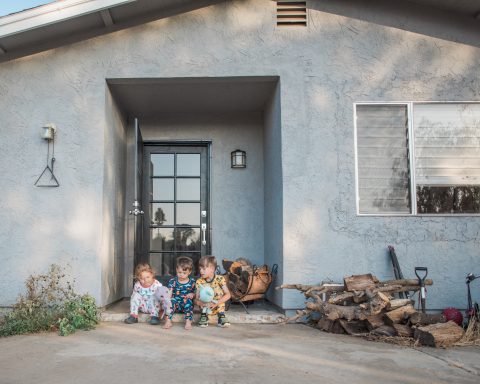 The pressure from that debt helped us get to where we are today. I had no idea that we could — legally — come up with that kind of money so quickly, but people can do amazing things when they're motivated.
Because of the broker's mistakes, we bought a bigger house than we would have had he correctly calculated our income. Instead of a starter house, we have our "forever home" with our now four children — ages 6, 4, 2 and 10 months. I'm thankful we live in a nice area that we would never have been able to afford on our own.
What advice do you have for someone looking to get out of debt?
I grew up pretty poor, so I'm aware of not letting money get away from you. Nate and I are good at living like we're in college.
I just gave my sister this advice: If you start making money, don't inflate your lifestyle. You can bust your butt to earn a lot, but it won't mean anything if you don't pay down your debt.
How to tackle your own debt
If you're inspired to get serious about paying down your debt, follow these steps:
Know what you owe: Make a list of all your debts, with monthly payment amounts and interest rates

Trim your budget: Look closely to see what you can cut and apply the saved dollars toward your debt

Pick your path: You may want to look into debt relief options, such as debt management plans. Or choose a do-it-yourself approach, such as a debt avalanche (tackling debt with the highest interest rates first), debt snowball (paying off the smallest bills first) or a debt consolidation loan.

Track your progress: Celebrate each step toward a debt-free life