How She Closed the Books on MBA Debt in 3½ Years
Many or all of the products featured here are from our partners who compensate us. This influences which products we write about and where and how the product appears on a page. However, this does not influence our evaluations. Our opinions are our own. Here is a list of our partners and here's how we make money.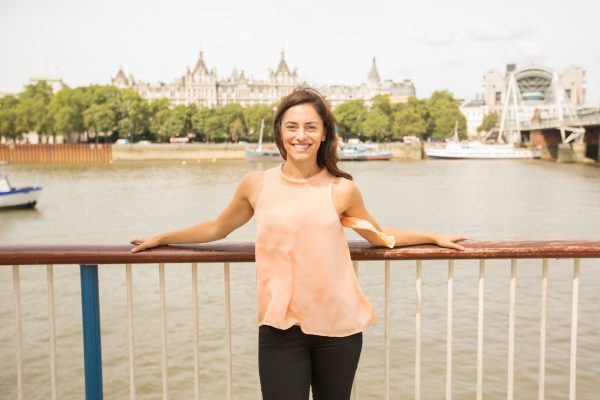 Erica Gellerman knew that pursuing a Master of Business Administration degree would lead to debt, but she saw it as a worthy trade-off for a chance at a new, fulfilling career.
However, even after graduating from Duke University's Fuqua School of Business in 2012 and landing her dream marketing job in Los Angeles, she couldn't stop obsessing over the fact that she owed $120,000 in student loans.
The stress intensified when she and her husband relocated to the U.K. for his job. At that point, they combined their finances, but she wanted to maintain sole responsibility for paying off her loans. Once she found work abroad, she decided to take a more aggressive approach, managing to shorten her repayment plan from 10 years to 3½.
Today, Gellerman is a freelance marketing consultant and founder of The Worth Project, a site offering relatable, practical financial advice. She lives in London with her husband and 2-month-old son.
We asked her how she got rid of her debt so quickly, why refinancing made a huge difference and what advice she would share with those considering business school. (This transcript has been lightly edited for clarity and length.)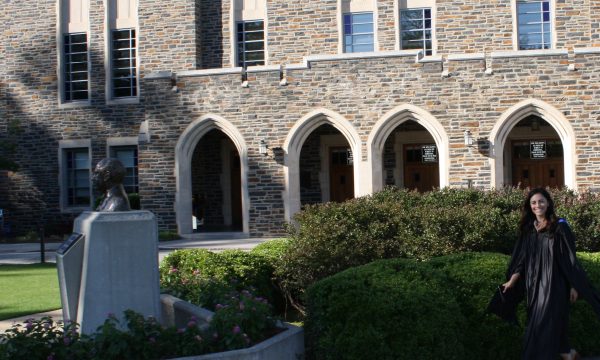 Why did you decide to get an MBA?
I was a certified public accountant right out of undergrad. I really enjoyed the company and people I worked with, but I knew it wasn't the right career path for me. I decided I wanted to go into marketing, specifically brand management.
I knew I could either go to business school and get a job in brand management immediately, or I could restart my career and look for an entry-level position in marketing. I tried the latter at first, but I was coming up short. It was 2009 when I started looking, so it wasn't the best job market.
I took a step back and compared the entry-level marketing salaries versus spending money for business school and coming out with a higher salary. Weighing those options led me to business school.
How was your financial situation before business school?
I would say I made good financial decisions, but not the best. For example, I was very fortunate to graduate from a public university and not have debt. I lived within my means and saved what I could. With that said, I didn't invest as much as I should have when I was in my early 20s. I didn't understand what the point of investing was, so I didn't set myself up in the best way.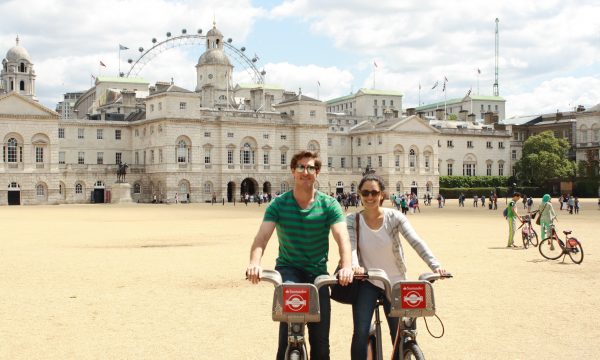 What happened to your career and personal life after graduation?
I moved to L.A. and worked for Procter & Gamble in brand management, which was the job I was hoping to get. I worked there for two years and then my husband's job relocated us to London. My husband and I also got married. I remember crying to my mom and telling her, "I'm hemorrhaging money." The worst part was that I felt like I was weighing down the relationship. My husband and I have been together since undergrad, and he ended up attending business school at Duke as well.
He did an executive program and was able to get his employer to sponsor a majority of his student loans. So we were both graduating with Duke MBAs, but I had six figures in debt and he had almost none. It definitely weighed on my mind.
Why did you decide to expedite your debt payoff?
My initial payment plan was $1,500 a month for 10 years, and the first year was fine. But I started asking myself, "What if I want to pursue different career opportunities someday? What if my husband gets a job that pays him less? What if we want to buy a house or have kids?" The biggest obstacle was always going to be my massive loan payments, which cost more than my rent at the time.
I could see it keeping us in positions we didn't want to be in. After a year of paying loans, I decided I didn't want it to take 10 years, so I started being more proactive.
And refinancing was a big help?
Yes. My interest rate was absurd — it was a blended rate of around 7.5%. When I looked at how much I was paying in interest every month, I wasn't making a dent on my loans. It was beyond frustrating to pay $1,500 per month and not have a lot to show for that.
I didn't know much about refinancing at the time. It took a little research to figure out which rates I should look for. All I knew was that refinancing was an option and that meant giving up some federal benefits, like deferment if I lost my job, but I wasn't as concerned about losing protection for deferment as much as I was with how much I was paying in interest every single month.
When I was refinancing, I had options to refinance for five or 10 years, and it was around the same time I received a raise at work. I saw that refinancing for a five-year term wasn't going to be that much more for monthly payments than 10, and with my new raise, I realized that I could do it. Refinancing dropped my monthly payments fairly significantly.
What else did you do to pay off your loans faster?
I negotiated my signing bonuses at two of the companies I worked for, including one in London, and each time put the entire bonus toward my loans.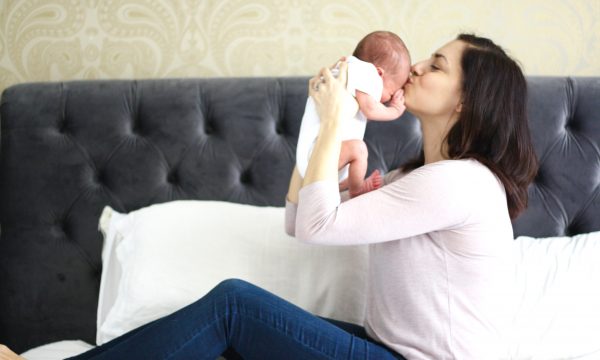 Did you make other lifestyle changes?
I almost made it a game. One time I was standing in line in Target, about to check out with about $60 of things I could live without. I put the stuff back and made a $60 loan payment instead. I would consistently weigh my extra expenditures and ask myself, "Does this make me happier than paying off my loans?" It could be as simple as giving up a spin class and putting that $25 toward my loan. All of those little extra payments added up significantly. It helped me break a mindless spending habit.
How would you advise others on business school or student debt?
Going to business school was the right decision for me, but I don't think it's right for everyone. If you don't know what you want to do afterward, it's not the best place to spend six figures. There are so many ways to make a career change without going to business school.
For anyone struggling with student loan debt, one of the best things I did was break up the amount into smaller monthly payments, which made it a lot less overwhelming. If I had stared at the full amount, I would have been paralyzed. Break it down and focus on smaller things. Always have an eye toward what you're making. Negotiating my bonuses was the best thing I did. Make sure you're earning what you deserve.