How Long Does Bankruptcy Stay on Your Credit Report?
Chapter 7 bankruptcy stays on your credit report for 10 years. Chapter 13 bankruptcy stays on your credit report for seven years.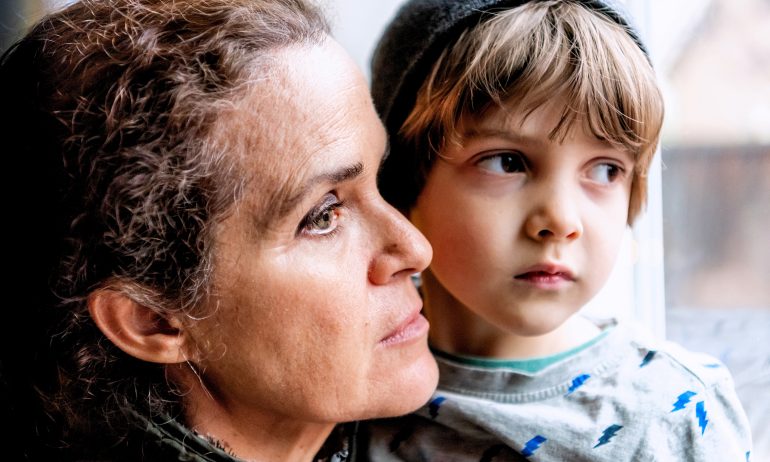 Many or all of the products featured here are from our partners who compensate us. This influences which products we write about and where and how the product appears on a page. However, this does not influence our evaluations. Our opinions are our own. Here is a list of our partners and here's how we make money.
Bankruptcy is a legal process that can provide relief to people by erasing debt or creating a plan to restructure and repay it. There are two types of bankruptcy available to individuals: Chapter 7 and Chapter 13.
The length of time bankruptcy stays on your credit report depends on which type you filed. That's because different types of negative marks on your credit report are treated differently.
How long does bankruptcy stay on your credit report?
If you file Chapter 7 bankruptcy, which is the most common type of consumer bankruptcy, it will stay on your credit report for 10 years from the filing date. But if you file Chapter 13 bankruptcy, the negative mark will drop off your credit report seven years after the filing date.
While both Chapter 7 and Chapter 13 will remain on your credit report for a number of years, you can take steps to rebuild your credit to mitigate the damage. That means making on-time payments, using your credit sparingly and potentially getting a secured credit card or credit-builder loan.
How will filing for bankruptcy impact your credit score?
You'll likely see your credit scores quickly start to recover in the months following a successful filing, according to a 2014 study by the Federal Reserve Bank of Philadelphia. The study also found it takes about a year and a half after discharge for credit scores to return to their pre-bankruptcy level.
While a bankruptcy erases previous debt, it doesn't eliminate challenges to securing credit in the future. The same Philadelphia Fed study found that most bankruptcy filers experience reduced access to credit (lower credit limits or less favorable terms, for example) long after their bankruptcy is discharged.
Ultimately, once your bankruptcy falls off, there are plenty of potential outcomes and they tend to depend on what else is on your credit report. If bankruptcy is the worst thing on your credit report, and you've worked to reestablish your credit, you're likely to see a pretty dramatic uptick in your credit score. But if you still have some negative marks on your credit report — like for missed payments or using too much of your credit limits — then your credit score might not rise much.
What if your bankruptcy has been discharged but is still showing up on your credit report?
Credit bureaus are required to stop showing a bankruptcy seven years after the filing date for Chapter 13 and 10 years after the filing date for Chapter 7. If you notice that your bankruptcy hasn't been removed from the "public records" area of your credit reports, you should treat this like any other reporting error and dispute it with the credit bureaus. The credit bureaus are required to respond within 30 days.
As for the accounts included in your bankruptcy? They won't be erased at your filing day, either, according to the three major credit bureaus — Experian, Equifax and TransUnion. You can expect closed accounts with delinquencies to be deleted from your credit history about seven years after the account went delinquent and was never brought current. Closed accounts without a negative payment history can stay on your reports for up to 10 years.
Do you need to disclose a previous bankruptcy after it's been discharged?
Even after your bankruptcy is no longer reported by the credit bureaus after the seven- or 10-year period, there are cases when you must disclose a bankruptcy. For instance, a previous bankruptcy may come up in applications for a credit card, new job or security clearance, as well as when securing or renewing a licensing requirement.
It's important to note that federal law prohibits a previous bankruptcy from being held against you in an employment decision. However, there will likely be long-lasting impacts on your ability to access credit, according to the Philadelphia Fed study. For example, you might be approved for a credit card, but it might have a low credit limit.
How to know if bankruptcy is the right choice for you
There's a lot of stigma around bankruptcy, but there are some circumstances where filing for Chapter 7 or Chapter 13 bankruptcy might be the best debt relief option. You might consider filing for bankruptcy if at least one of these is true:
You have no hope of paying back unsecured debts (medical bills, credit card balances and personal loans) in the next five years, even if you take drastic measures to cut back on spending.

The total of your unpaid unsecured debt equals half or more of your gross annual income. Gross income is the money you make before taxes and deductions.
Get score change notifications
See your free score anytime, get notified when it changes, and build it with personalized insights.