How to Bolster Your Financial Confidence
Having the right amount of confidence can help us make better financial decisions.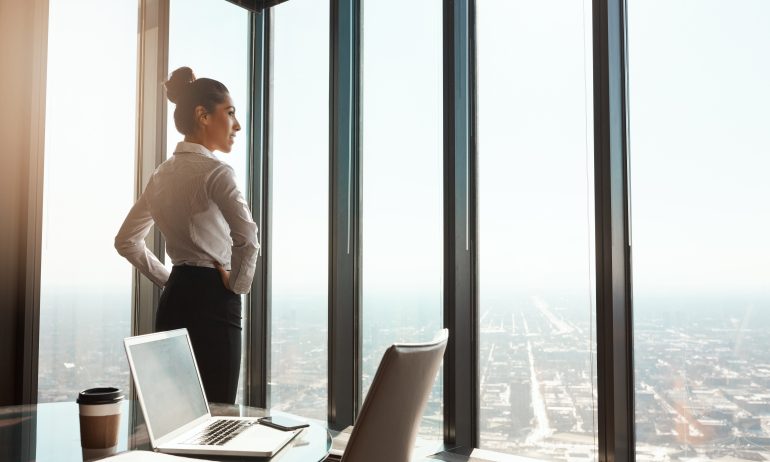 Many or all of the products featured here are from our partners who compensate us. This influences which products we write about and where and how the product appears on a page. However, this does not influence our evaluations. Our opinions are our own. Here is a list of our partners and here's how we make money.
Melinda Perez, a financial educator, still remembers the first time she felt financially confident. She had recently started investing money outside of her employer-sponsored retirement account because she was finally earning more than she spent. "It was exciting because for once, I had what felt like extra money," recalls Perez, who lives in San Antonio, Texas.
Financial confidence, or the belief in one's money-related abilities, might not come up as much as financial literacy — especially in April, Financial Literacy Month — but money experts say it's often the hidden ingredient behind savvy money decisions. "If there's no financial confidence, there is no willpower to succeed. We translate that to financial self-efficacy," says Perez, who also studies financial confidence as part of her research as a doctoral candidate in organizational leadership.
But confidence with money can be hard to come by. According to a NerdWallet survey in January, three quarters of Americans say they do not feel confident about their personal finances for 2023, and many of them cite the uncertain U.S. economy.
There are, however, ways to boost your financial confidence. Here's how to get started:
Learning essential lessons around budgeting, saving and investing helps boost financial literacy, Perez says, which can positively impact actions. "To increase financial confidence, we need to increase education, so you know what tools you need," she adds.
Those seeking financial education should start with local organizations and community groups that provide information for free, she adds. Finding financial literacy-focused groups on Facebook or searching "financial education resources" for your area can lead to helpful resources. The U.S. government's Office of the Comptroller of the Currency also offers a helpful Financial Literacy Resource Directory.
"Find your community that talks about finances in a nonjudgmental way," so you have a safe place to ask questions — that community might include friends and social media groups, Perez says.
Your financial institution can also help, says Jennifer White, senior director of banking and payments intelligence at J.D. Power, a consumer research company. Banks and credit unions often provide online tools to help customers visualize their cash flow and see how they can improve their savings and credit.
That kind of support is good for consumer confidence and business at the bank. "Once customers feel supported, they are more likely to be loyal when they open up their next account, and given the chase for deposits today, that stickiness is something banks are paying close attention to," White says.
Watch out for overconfidence
Confidence plays a big role in day-to-day money and debt management, says Lucy Delgadillo, professor of family finances at Utah State University's College of Agriculture and Applied Sciences. But creating positive outcomes depends on having the right amount of it.
"When you have overconfidence and low knowledge, that's the worst situation. You're more likely to get into high-risk behaviors such as overextending credit and overly risky investing," says Delgadillo, who researches financial confidence.
She encourages people to reflect on their own levels of confidence and knowledge and to tread carefully when there is a mismatch. "It can motivate you to investigate and get the information you don't have available at that moment. For example, to find out the difference between a stock and a bond and to fill in the gaps in knowledge you might have," she says.
Overconfidence can originate from a bad source of information, like a misinformed social media influencer. "With social media, you learn so much more, but that doesn't mean you learn the whole picture," Perez says. She recommends checking information gleaned from social media with other sources before acting on it, especially when it comes to investing or trendy topics like cryptocurrency.
White also notes that many Americans struggle with basic financial literacy around core topics like compounding interest and investing risk. "There's a gap between what people think they know and what they actually know," she says.
Continue to learn and improve
Like Perez opening up her first investment accounts, heightened confidence can help lead to smarter money decisions. "It's like an athlete practicing and knowing everything about a sport. Once you have that knowledge, you become a better participant," says Clark Kendall, certified financial planner and CEO of Kendall Capital in Rockville, Maryland.
That working knowledge is especially important today. "We are more responsible for our financial successes and failures than our grandparents," he adds, given the need to save for retirement in the absence of work-provided pensions.
When Kendall asked his daughter, who is finishing her masters in business administration, if her degree was worthwhile, she responded that it was — mostly because it gave her confidence.
Adds Kendall: "Education in general gives people confidence to follow their dreams and aspirations."
This article was written by NerdWallet and was originally published by The Associated Press.