How to Build a Holiday Budget That Works Every Year
Creating spending categories and saving early can keep expensive surprises at bay — and prevent a holiday spending hangover.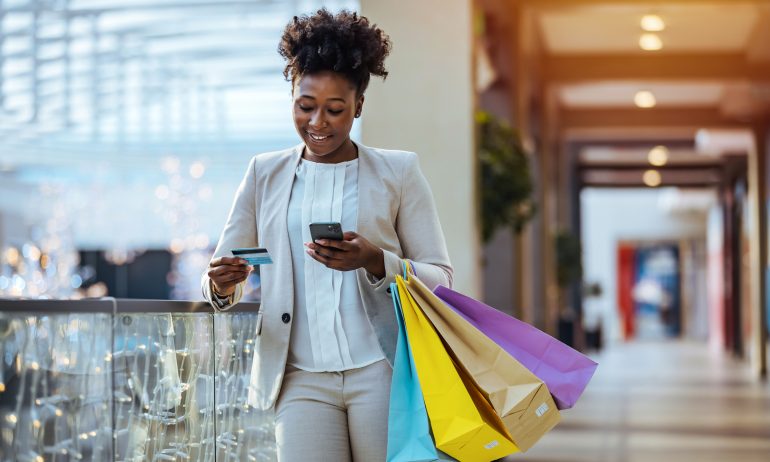 Many or all of the products featured here are from our partners who compensate us. This influences which products we write about and where and how the product appears on a page. However, this does not influence our evaluations. Our opinions are our own. Here is a list of our partners and here's how we make money.
The holiday season rolls around at the same time each year, but unexpected expenses can catch you, and your wallet, off guard. Creating a holiday budget can help turn those surprises into anticipated costs. It can also give you a solid foundation from the start by saving you lots of time and stress — not to mention also preventing a debt hangover in the new year.
Holiday spending can quickly add up. Over the last five years, Americans have spent an average of $641 on holiday gifts, $224 on nongift items like food and decorations, and $139 on other nongift purchases, according to the National Retail Federation.
That's about $1,000 on average for holiday-related purchases.
If you're looking to save on holiday spending, here are some steps to build a holiday budget that works for you year after year.
Setting your priorities early can help ensure that necessary items in your everyday budget aren't sacrificed.
"You can't sacrifice your future financial stability in those areas by living it up and celebrating during the current year's holiday season," says Bruce McClary, senior vice president of memberships and communications at the National Foundation for Credit Counseling.
There are lots of advantages to starting your holiday savings earlier. You'll have more flexibility in how much you need to save each week or month. Savings in smaller chunks over a longer period of time can make it easier to meet your goal if your budget is already tight.
Starting early also allows you to take better advantage of sales throughout the year, and you won't have to fight Black Friday crowds for the items you're looking for. With more time to browse, you can watch secondhand marketplaces for toys or other items in good condition — not to mention there's less competition, and you won't feel pressure to buy something just because the clock is ticking.
Create holiday spending categories
Setting holiday-specific budget categories you can return to each year will help you prioritize your spending and make it more predictable. Here are some common holiday spending categories.
The holiday season is a time for giving. While narrowing down your gift list can be a challenge, it should be your first step. Your gifting budget should also include any gift wrapping supplies, as well as shipping costs for gifts that need to be sent through the mail.
Gifts are likely to make up a big portion of your holiday budget, so finding ways to save can create some breathing room. Consider making your own gifts — using supplies you can buy in bulk — to give something meaningful to neighbors, teachers and others in your community. Suggest that friends and family draw names for gifts to reduce the number you'll need to buy. Sticking to a gift list with price limits for each person, cashing in the credit card rewards or points you've earned, and paying with unused gift cards you have stashed are also other ways to save money.
For many people, the holidays are a time spent visiting friends and family who don't live nearby. Account for gas or tolls, airfare and bag fees, as well as hotel stays — and make sure to budget for food as well while you travel.
If you're flying, make a plan for how to get gifts to and from your final destination. Bringing an extra duffel bag to check or shipping gifts home are some options, but either will require an extra line item in your budget.
Between hosting parties and extra holiday baking, your grocery bill might be higher than usual. The holiday season is also filled with opportunities for fun outings. Entertainment costs might include tickets to see "The Nutcracker" ballet or photos with Santa, for example.
If you find yourself overspending in other categories, entertainment might be a place where you can save. Checking out festive decorations in your town, joining a community menorah lighting or having an at-home movie night don't cost a thing.
This category includes things like the cost for your annual Christmas tree or party outfits. You might need to put a little extra money in this category if you want to update or add to your home decor or your wardrobe — especially if you have kids who outgrew last year's holiday outfits.
Charitable donations and tips
Nonprofits and charities kick giving campaigns into high gear during the holiday season, so it's likely you'll encounter folks asking for donations. Establishing how charitable giving fits into your budget at the outset will keep you on track in the face of many giving opportunities.
Tipping service providers is also a nice gesture, especially if they are people you interact with frequently (like a doorman, nanny or mail carrier).
Determine how much to save for each category
Here's the thing about building a reusable holiday budget: Not all categories will need to be funded the same way each year — or at all — depending on your circumstances.
Maybe you travel to your in-laws' for the holidays only every other year, so you don't need to put any money in the travel category this year. Perhaps an unexpected home repair means you'll need to cut down on your gift list to avoid debt.
However, keeping the categories in place as a reminder about potential expenses will help as you revisit your holiday budget every year. Let your circumstances and priorities guide your budget.
If you're looking to budget beyond the holidays, a 50-30-20 budget might be for you. This budget categorizes your take-home pay into needs (50%), wants (30%) and debt repayment and savings (20%).
Review last year's spending
If you're still unsure about how much money to put toward each category, try reviewing last year's holiday spending. Pull up your bank and credit card statements to see what you spent money on. Were you happy with your spending? Were there any expenses that caught you off guard? If so, those numbers might offer some good parameters moving forward. If you overspent, now's the time to make things right by setting a realistic budget and sticking to it.
Before you build a budget
NerdWallet breaks down your spending and shows you ways to save.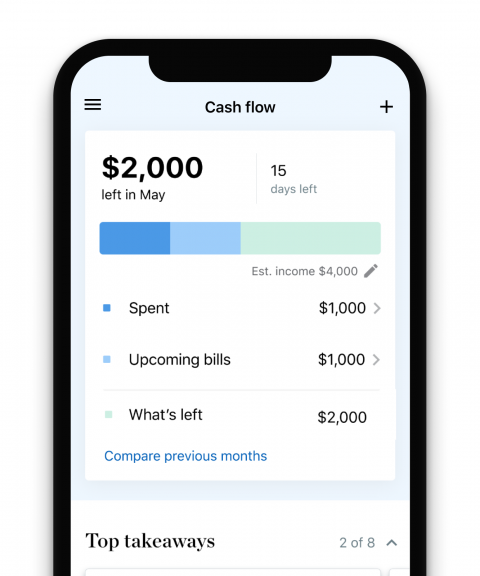 Fund your budget and save over time
Now that you've set up your budget categories and decided how much you want to save, it's time to actually fund your budget and find a place to keep your savings so you can track your progress.
A sinking fund is a way to gradually save for planned expenses in smaller chunks over time. This is a perfect tool for holiday spending because the holidays are predictable (they come at the same time each year), and it allows you to keep track of your progress. You can either set a target deadline to hit your savings goal or use your sinking fund to pay for things like holiday gifts as you buy them throughout the year.
Put your money in a high-yield savings account
One of the best places to put your holiday savings is in a high-yield savings account. This separate account gets the cash out of your personal savings where it might be tempting to use it for another purchase since it's easy to access. With your money safely tucked away, it will continue to grow as the interest adds up.
A high-yield savings account is "a great way to make saving for the holidays a habit and to move the money that you're saving into an account that may give a little bit more in return when it comes time to withdraw the funds and to put them to use," McClary says.

Find and move all your old 401(k)s — for free.
401(k)s left behind often get lost, forgotten, or depleted by high fees. Capitalize will move them into one IRA you control.